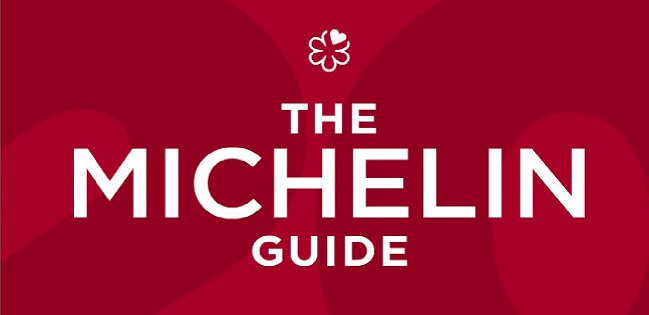 19 new restaurants recognized as Bib Gourmand selections in 2019 Michelin Guide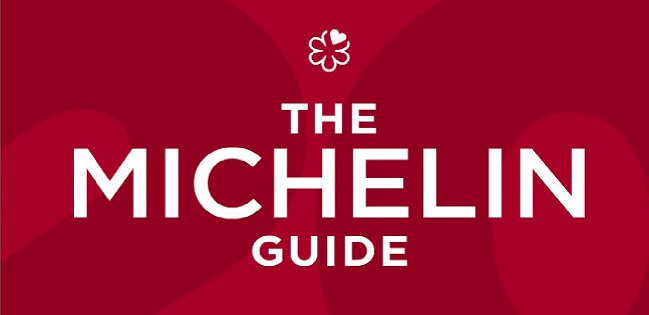 Michelin Guide
Michelin today released the list of 39 Bib Gourmand restaurants in Washington, D.C., one week ahead of its 2019 star selections in the famed Michelin Guide.
The Michelin Guide added the U.S. capital to its published list of guides two years ago. The team of dining critics has been eating around the city, anonymously observing the quality of ingredients, creativity of the chefs and paying in full for their meals for three years now.
"In the inaugural edition of the Guide, our team found 19 restaurants that really impressed," said Michael Ellis, international director of the Michelin Guide. "After two years, these restaurants were consistently impressive, and we uncovered nearly twice as many to join their ranks. Our inspectors recognize these as their favorite restaurants."
Introduced in 1955, Bib Gourmand restaurants are selected by Michelin's inspectors because they serve high-quality food while making it possible to order two courses and a glass of wine or dessert for $40 or less (tax and gratuity not included).
The 2019 Michelin-starred restaurants will be released on Thursday, Sept. 13. This year's edition of the D.C. Guide features more than 36 styles of cuisine, with notable examples including Balkan (Ambar), Vegan (Fancy Radish) and Middle Eastern (Maydan).
The Guide will go on sale at major book retailers starting Monday, Sept. 17, 2018, for a suggested retail price of $12.95. Until then, here's a summary of the new Bib Gourmand designations for D.C.
Ambar first opened in 2013 and continues to deliver such gorgeous plates of food. The kebabs, the baked phyllo pies, the stuffed cabbages — it's all done with real care and attention.
Chloe was named after one of the chef's nieces and was his first solo venture after working at some of D.C.'s most popular and dynamic kitchens. Chloe is a highly personal restaurant with fantastic, flavorful food.
Fancy Radish is a new vegan restaurant. The chef brought his talent for creating and layering flavors to D.C. at this delightful new Bib Gourmand.
Joselito's Casa de Comidas was named for the owner's late father. From the boquerónes to the chicken liver pâté, to the setting and warm hospitality, this sweet little spot that opened in January of last year is a wonderful addition.
Kaliwa successfully delivers a fantastic, delicious experience. This restaurant is a victory for the fast-moving Wharf.
Maydan was opened in November of last year. From the copper-capped grill to the dancing flames in the fire pit, the chef successfully cooks with live fire and impressed inspectors with a wide array of dishes.
Millie's offers a mini-vacation to Nantucket thanks to the vision of its owner. The restaurant opened in April of last year and is an offshoot of the Nantucket original.
Mola opened in June of last year. Inspectors were impressed by the wide array of starters and seafood, along with a lovely selection of vegetables and meats – all of which were skillfully prepared.
Napoli Pasta Bar is a real win for Sherman Avenue, and the kitchen delivers serious and authentic Neapolitan fare. The neighborhood-friendly, laid back atmosphere makes for a fine pairing with the wonderfully prepared dishes.
Sababa replaces Ardeo+Bardeo after a 20-year run and shares owners and an adjoining bar with Bindaas. It was hard to resist the charm of this fun Israeli restaurant, which dished out fresh salads, hot-out-of-the-oven pita bread, and a host of well-prepared kebabs and small plates.
Spark is set in an old fire station. This Caribbean-inspired smokehouse went all the way when it came to flavor, featuring all manner of smoke, char, sweet, and savory.
Spoken English is tiny, has no chairs, and places customers practically elbow-to-elbow with chefs who are cooking. The food shows fantastic edge and technique, from the whole roasted duck to the fermented durian curry.
Succotash is in the landmark Equitable Bank building. Comforting classics like pimento cheese, shrimp and grits, and bourbon chocolate pies were never wanting for flavor and often had their own spins.
Supra is helmed by the previous executive chef at the Embassy of Georgia in Washington. The quality of ingredients, the style, the Georgian wine list, the attention to detail – this is a new kind of restaurant for D.C., and it's off to a fantastic start.
Tiger Fork is hidden away down Blagden Alley. Inside, it's a sleek den where bartenders sling creative cocktails. The rice noodles were a particular strength and dishes like the chow fun bested most classic Chinese restaurants.
Timber Pizza Co. uses market-fresh ingredients to embody everything you want in a pizzeria. We knew we were in for good things just from the salad at Timber. Knowing that this place started as a truck and has evolved into this wonderful brick-and-mortar is really something.
Toki Underground was promoted from Assiette to Bib Gourmand. This year inspectors were particularly impressed by the tonkotsu broth. The depth, the intensity, the purity – that alone warrants a Bib Gourmand designation.
Unconventional Diner takes the idea of a diner and gives it a clean, refined edge. Guests enjoy comforting diner classics like meatloaf, nachos and fish sticks, and the results are nothing short of delicious and, at times, delightfully surprising.
Whaley's is a clean, focused restaurant dedicated to sustainable, fresh, fantastic seafood. The portions are generous and it's clear that they've put a good deal of thought into the preparations.