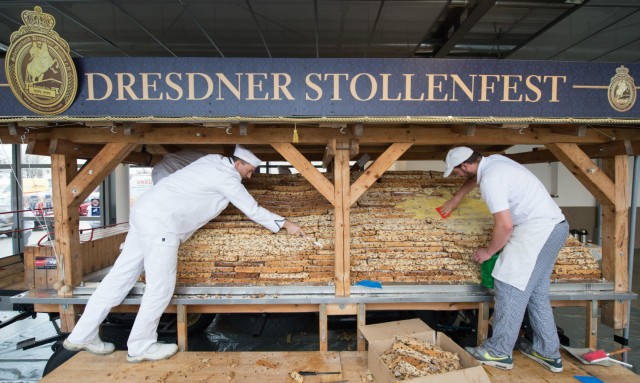 "Advent" tourism in Germany: Five Christmas attractions not to miss
Traveling to Germany for before Christmas? If you do, this list of five attractions a visitor should not miss to put on their schedule.
A big part of the Christmas celebrations in Germany is Advent, the four weeks before Christmas.
Christmas Trees are very important in Germany. They were first used in Germany during the Middle Ages. If there are young children in the house, the trees are usually secretly decorated by the mother of the family. The Christmas tree was traditionally brought into the house on Christmas eve. In some parts of Germany, during the evening the family would read the Bible and sing Christmas songs such as O Tannenbaum, Ihr Kinderlein Kommet and Stille Nacht (Slient Night).
Sometimes wooden frames, covered with colored plastic sheets and with electric candles inside, are put in windows to make the house look pretty from the outside.
Christmas Eve is the main day when Germans exchange presents with their families.
Christmas in Germany has always been different and special.
Here is the list of Five according to The Local News service.
1. Stollen festival, Dresden (December 9th)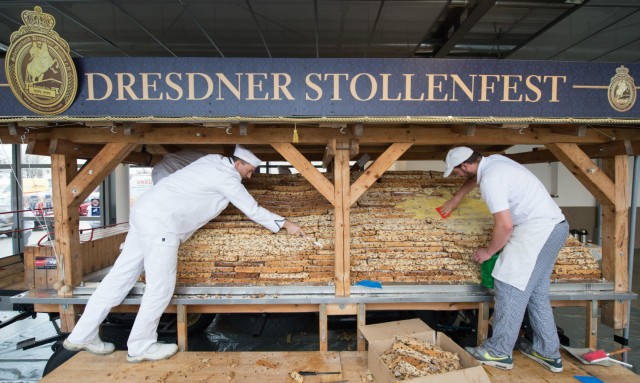 Bakers creating the giant Stollen before Stollenfest 2015.
In addition to having the oldest Christmas market in Germany, Dresden also plays host to the annual 'Stollenfest', dedicated to Germany's favourite fruitcake.
To celebrate Stollen in all its glory, there is a Stollen Mädchen (Stollen girl) and even a procession for the star of the show, the giant Stollen which is baked every year.
Sadly the giant Stollen is no longer baked in one piece but instead is crafted from more than 200 individual Stollen trays by master bakers according to the traditional Dresden recipe.
For the Stollenfest's 20th anniversary almost 3 million raisins were baked into the giant fruitcake.
The festival began in 1994 and this year, just like all 23 years before, takes place on the Saturday before the second Sunday of Advent.
2. ChocolART chocolate festival, Tübingen (December 5th-10th)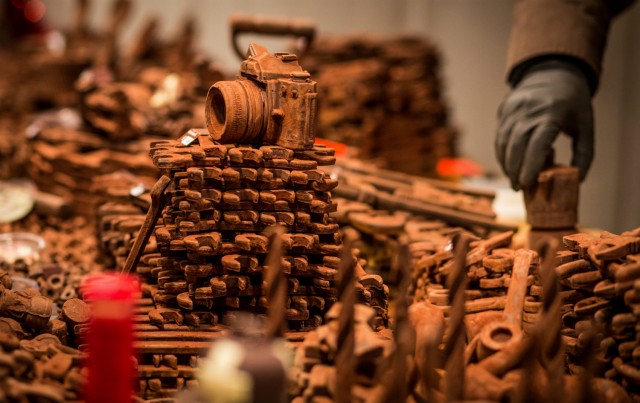 If the chocoholic in you wishes Christmas markets would have fewer crafts and more desserts, then ChocolARt, Germany's biggest chocolate festival is a must see.
The festival has everything imaginable to do with chocolate, including chocolate art, chocolate theatre, and of course lots of tasting and chocolate-making workshops.
With more than 100 exhibitors from Africa, North and South America and Europe, the festival has a large range of chocolate on offer, which is handy if you're yet to do your Christmas shopping. Vegans can also enjoy the festival, as there are stalls which cater exclusively to vegan diets.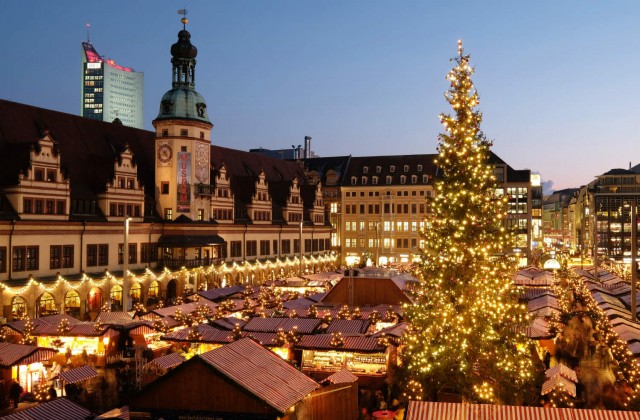 Wherever you go in Germany this month, you are sure to never be far from a Christmas Market. In fact, according to the German Christmas Market website, there are 1,551 markets to choose from this year.
If you aren't sure which market to go to first, or miraculously there isn't one near you, then check out our lists on 10 Christmas Markets not to be missed and Germany's weirdest Christmas markets.
4. Christmas Garden Berlin (November 16th- January 7th)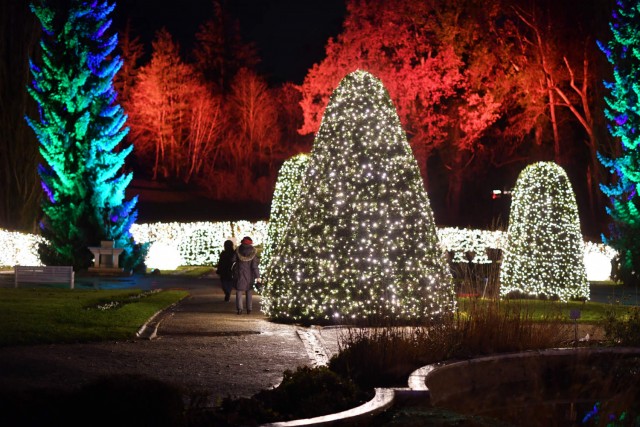 Berlin's Botanical Garden takes on a whole new quality this season with the Christmas Garden. The Garden's two kilomtre walk is lit up in festive glory with intricate Christmassy scenes. The walk has 30 individual installations fitting the Christmassy theme using a total of 1,500,000 lights.
Visitors choose a time slot and then can stroll through at their leisure, visiting the 'Santa Clause' restaurant, warming up around the fire pits and taking a spin on the Garden's ice rink.
5. Krone Circus Munich (December 25th- January 31st)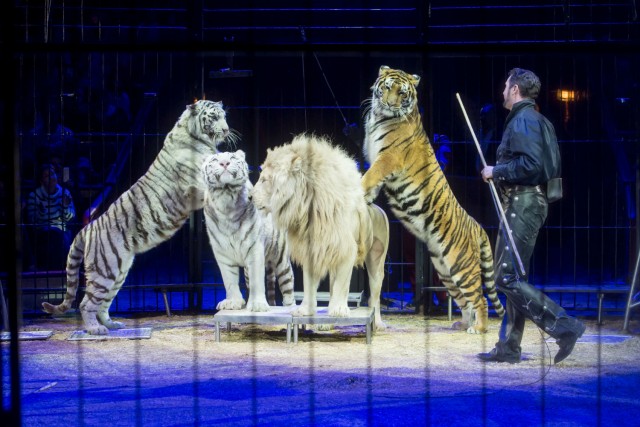 Catch Circus Krone on their home turf this December, as they present this year's winter programme at the Krone building in Munich, staying in-house for the entire winter season before touring in the summer months.
Circus Krone has officially existed for almost a hundred years, as it was established in 1919 by Carl Krone. Krone was, literally, born in the back of a circus van and became a renowned lion tamer at the age of just 17.
Together with his wife Ida Ahlers, Krone performed at Munich's Oktoberfest in 1902 and developed a full circus show by 1905, originally called Circus Charles before the name change in 1919.
The circus is still in the Krone family and continues to be as popular today and holds the title of Europe's biggest circus.