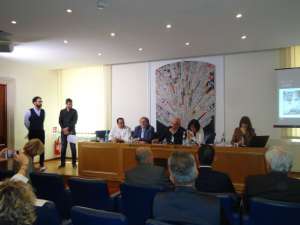 Bocuse d'Or Europe OFF for the first time in Italy: Culture is served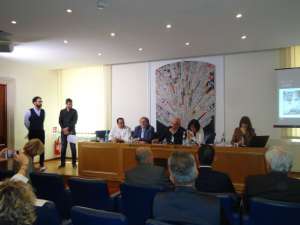 Bocuse d'Or Europe
Bocuse d'Or Europe OFF 2018 is the season of cultural events for the general public in Turin, Italy, is related to the prestigious haute cuisine competition. It includes widespread cultural initiatives and will take place for the first time in the history of Bocuse d'Or Europe in Turin on June 11 and 12, 2018. Its OFF program is based on the assumption that cuisine is culture, expression of a historical heritage, identity of a territory, an idea of contemporaneity in a constant dialogue with other forms of art, that share its capability to interpret the present and design the future.
Bocuse d'Or Europe OFF 2018 started on March 21 with a tribute to haute cuisine's best representatives Paul Bocuse and (the late) Gualtiero Marchesi and will be extended to the Piedmont region with a program based on initiatives enhancing the richness of a region that has always been characterized by a strong food and wine culture.
The program will culminate from June 8 to 16 during an intense week with art, narration, cinema, theatre, design, creativity, multi-culture and, of course, cuisine with ad-hoc events embracing museums and cultural institutions, representatives of the food and wine sector, and public and private partners.
Writers, chefs, critics, intellectuals, food bloggers, artists, and performers are meeting in Turin as a tribute to the Italian and international food and wine tradition.
Bocuse d'Or Europe OFF 2018 will symbolically take place in the Year of the Italian Food and will include an extreme variety of exhibits, talks, meetings, shows, labs, parties, and activities for families in the most beautiful and significant places of the territory.
This initiative is based on the will of the Regione Piemonte, City of Turin, and Chamber of Commerce of Turin, and is carried out by the cultural institutions of the territory and public and private partners. It is organized by Il Circolo dei lettori together with Accademia Bocuse d'Or Italia and was created in January 1987 by Paul Bocuse inside the Sirha professional salon in Lyon, France.
The event is a revolutionary gastronomy contest, a live show, and a human adventure designed to introduce chefs and promote arts and gastronomic techniques. It is recognized as the most effective tool to promote chefs and gastronomy and reveals the talent of young European chefs and a high level of technicality and creativity.
Related