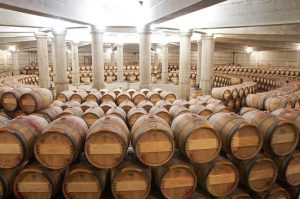 Bordeaux 2017 ratings: Jane Anson's top scorers
Ratings and in-depth tasting notes on top Bordeaux 2017 performers in key appellations have today (24 April) been made exclusively available to Decanter Premium members.
See below to find out which wines scored at least 95 points following Jane's tasting of hundreds of en primeur wines.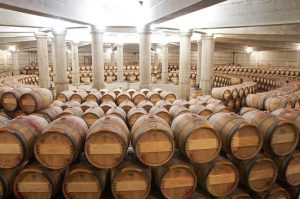 You have gathered by now that Bordeaux 2017 is not the easiest of vintages to describe. It's a year where technical details count, and where there is a deserved sense of satisfaction in winemakers when they have done a good job, as well as guilty relief in many who were not affected by frost. As potential drinkers and buyers of these wines, we can feel bad for them, but our main concern is the results in the glass.
Overall, I would say 2017 is a bronze to silver year, in the Decanter World Wine Awards ratings, with some clear pockets of gold.
There are some wonderful wines, but it is not a vintage to buy blind. The range of my scores go from 80 (I don't really bother going below unless there is a clear fault, because I think that is low enough to get the picture without being needlessly unkind) to several at 98 and just two potential 100 pointers, both white wines.
It's a year when 90 and upwards are really worth looking out for – and the ones that have headed over 94 or 95 and upwards are truly exceptional. If the price reflects this, it's a year when I would definitely recommend careful buying – there is no reason at all to let the difficulties of the vintage obscure the fact that there is an awful lot of pleasure and success out there. JA
---
Jane's Bordeaux 2017 wines at 95 points and above:
Premium members can see bod red and dry white wines that scored at least 95 points, plus in-depth tasting notes, attached to this article below. You can find more wines published so far by following the links underneath to see Jane's Bordeaux 2017 scores for several of the key appellations, from St-Estèphe through to St-Emilion, via Pessac-Léognan. Once you are in the reviews section, click the column header 'score' to filter by rating.
Coming soon: Jane Anson's full overview of the 2017 vintage and more wines, including Médoc and Haut-Médoc appellations plus Sauternes, Barsac and Right Bank appellations outside of St-Emilion and Pomerol.
---
The post Bordeaux 2017 ratings: Jane Anson's top scorers appeared first on Decanter.