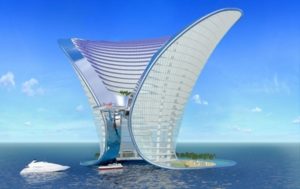 Boutique hotels: What makes them special (or not)
I recently attended the Boutique Hotel Investment Conference (BLLA) in Manhattan, and joined hundreds (thousands?) of hotel investors, designers, vendors, bankers and new product developers in a day-long program that featured successful executives in the boutique hotel space. Eager to learn what works (or not), the auditorium was filled to capacity beginning in the wee morning hours.
You Are a Boutique Hotel
We can thank Steve Rubel for coining the term "boutique hotel" in the 1980s when he described his Morgans property on Madison Avenue in Manhattan. If you have under 100 and more than 10 rooms you can call yourself a boutique. If you have less than 10 rooms, then you are running a B&B or an inn.
The personalized ambiance of a boutique property is critical for its success. From personnel (and their uniforms) to interior design and food/beverage options, the property must present an "engaging personality" with which the target market finds comfort. Many luxury travelers seek the uniqueness of the boutique/signature property and are willing to pay additional fees in order to access the experience.
Boutique Hotels are not considered quaint. Traditional historic hotels (either renovated from original structures or a new build), this market segment has slowed dramatically and only 22 percent of boutique hotels developed in the past 30 years are in this design style.
Research indicates that there are approximately 659 boutique hotels with 54,557 rooms in the United States with inventory growing 1.3 percent annually (above the overall rate of growth in the hotel industry).
All Boutique Hotels are Not Created Equal
Not all hotels in the boutique space are independently owned and operated; the Autograph Collection is part of the Marriott organization, while Curio is a part of Hilton. Product developed through the franchise system have standardized features, a national/international reservation, a marketing program with broad distribution and are known by the brand rather than a unique name. They are designed, however, to attract hotel developers interested in the boutique space but associate lower risk with a franchised product. Currently this group includes 178 hotels with 30,982 rooms in 12 lifestyle brands and growing at 11.5 percent annually.
The Growth of the Lounge
As many large hotels minimized or eliminated food and beverage service, the boutique market seized the opportunity to develop this amenity into a feature that would generate a positive cash flow. From roof top cocktail bars and restaurants, pool-side and garden dining in an urban landscape, to work/drinking space in the middle of a bustling lobby, "empty" spaces are now cash cows (until the next trend).
Eliminate Borders
Boutique hotels have found the way to be attractive in what was previously unattractive locations. Resort boutique properties are frequently outside the major tourist zones and as a result, offer greater intimacy and the opportunity for local interaction from buying wine from a neighborhood merchant, to having shoes repaired by a local shoemaker (and not at a mall). Being "remote" does not mean distant – it frequently means distinctive and offers increased levels of luxury and services.
Experiential – first hand experiences are part of the boutique hotel lifestyle. It may mean having breakfast with the bears at a local zoo, a personalized tour of designer showrooms, a behind the scenes factory tour of an Italian designer, or a wine class designed with your preference for rose rather than chardonnay. Boutique hotel guests applaud the bespoke personalized opportunities and share the "appearance" of the one-off event with friends and family.
Interior design for boutique hotels is not cookie cutter. Room colors, furniture and fabrics are designed to meet the wants/needs of the target market and not the demands of the corporate office. Public space is shared and guest interaction is encouraged through imaginative design concepts.
Technology is part of every traveler's baggage and boutique properties have come to integrate access into design, rather than an add-on. Entertainment technology suites for on-the-road musicians, state-of-the art audio-visual /telecommunication access for on-site meetings, plus guest tech platforms for communicating with hotel personnel (restaurants, in-room dining, t-off time for golf), keyless check-in, streaming media – puts technology front and center of the most popular boutique properties.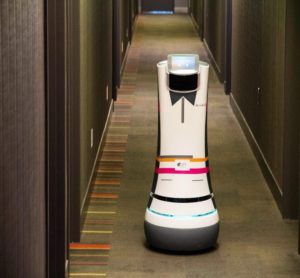 Robots. No More Waiting
From check-in/out to housekeeping, robots are being introduced to hotels to streamline the administrative process as well as reduce expenses. Automated robots will carry your luggage, escort you to your room and provide room service. Artificial intelligence will enhance hotel security, notifying staff of anomalies as they occur – in real-time. ALEXA and similar technology turns on/off room lights, opens/closes window treatments, regulates room temperature, and selects in-room entertainment.
When Service Becomes Personal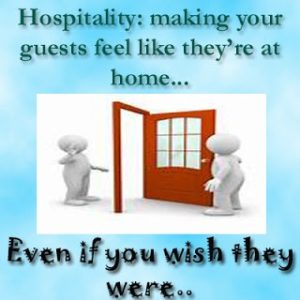 The more technology takes over routine tasks, the greater the importance of personalized services. In the past, hotel training was part of the Human Resource manager's job description; today it has become a c-suite executive responsibility and a top priority at the most expensive boutique properties. Intimacy and attention to details is part of the expectations for guests spending thousands of dollars a night for accommodations. Making the guest feel special is a challenge and the hotels that have figured out how to deliver this feature can be assured of repeat business
Blending: Furniture/Clothing Designers and Hotels
From Missoni (Edinburgh 2009; Kuwait 2010) to Armani (Dubai 2010; Milan 2011), hotels are aligning their style with signature designers, bringing a new level of luxury to hotels. Grace Hotels encourages guests to pick their own in-room fragrance and bath products. Some properties are featuring specifically filter water systems, advanced air purification systems and Vitamin C infused showers.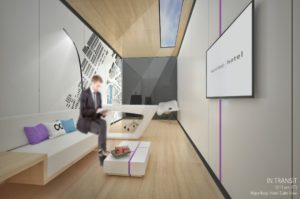 Travel with Your Hotel Room
If the Hyperloop Hotel moves from the drawing board to reality it will use repurposed shipping containers as suites that travel throughout the Hyperloop network. At each destination city, the suites will dock at a modular hotel. The entire concept relies on modular design, where the "container" suites link onto the permanent core hotel with amenities.
According to Brandan Siebrecht, a graduate architect student at the University of Nevada, Las Vegas, the Hyperloop Hotel system would feature a transit system and 13 hotels in different cities throughout the United States. For a flat fee of $1200 hotel guests would be able to zoom quickly between a network of cities, without leaving their room.
The Future is the Challenge
For the c-suite executives responsible for the future of the hospitality industry, it is important to note that "the customer's perception is your reality."
According to Henry Ford (1922): "Many people are busy trying to find better ways of doing things that should not have to be done at all. There is no progress in merely finding a better way to do a useless thing."
© Dr. Elinor Garely. This copyright article, including photos, may not be reproduced without written permission from the author.