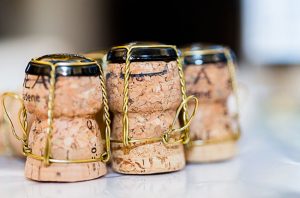 Brexit warning from the Comité Champagne
The head of the Comité Champagne has warned that houses and growers could feel the effects of a 'difficult 10 years' for the UK economy, but that markets elsewhere are currently making up for weaker sales in the country.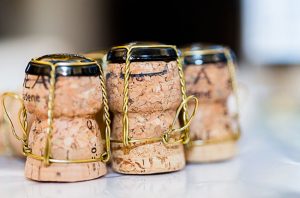 In 2017, Champagne shipments to the UK fell by 11%, whilst exports to non-EU countries grew, particularly for Australia, Japan and the US.
The Comité Champagne had previously said that weaker UK demand was likely due to the 'Brexit effect.'
'The UK dropped over 10%, which is because of the currency problems,' Jean-Marie Barillère, co-president of the Comité Champagne, told Decanter.com at the London Wine Fair this week.
The UK remains the biggest export market for Champagne in volume terms, although the US is now ahead in terms of value.
But Barillère highlighted current uncertainty in the British market.
'I think people won't invest here until the end of the Brexit negotiations, they're waiting for more stability,' Barillère said.
'Currency uncertainty is the main worrying factor – the admin of the borders, it may take some time, or money, but we will cope with it, it's less of an issue.'
As well as business concerns, the buying power of the UK is a concern, he said.
'Will people need to be saving more? Champagne is not an essential.'
Looking at the wider economic picture, he added, 'For the UK, the next 10 years will be difficult.'
France
Champagne sales were largely flat in France in 2017 versus 2016 and Barillère said that this was also related to people watching their spending.
'In France the buying power for people is still limited, and does not look like it will change. People are pessimistic about tax increases at the beginning of the year.'
Export markets
For Champagne houses and growers, however, markets outside of Europe have come to the fore in recent years, notably those in Asia, Australia and North America.
Global Champagne shipments hit a record 4.9 billion euros in 2017, up by 6.6% on 2016. This also suggests that consumers some of the growing markets outside of Europe are willing to spend more money per bottle.
'The risk is smaller by going to more global markets,' said Vincent Perrin, managing director of the Comité Champagne.
'This further growth has made up the loss from UK and France, and I think this year will be similar,' said Barillère.
'But I'm very optimistic for the Champagne market – the more globalised, the better for us.'
'It's more competitive but that is good for us. It means we have to keep our quality the best.'
---
The post Brexit warning from the Comité Champagne appeared first on Decanter.