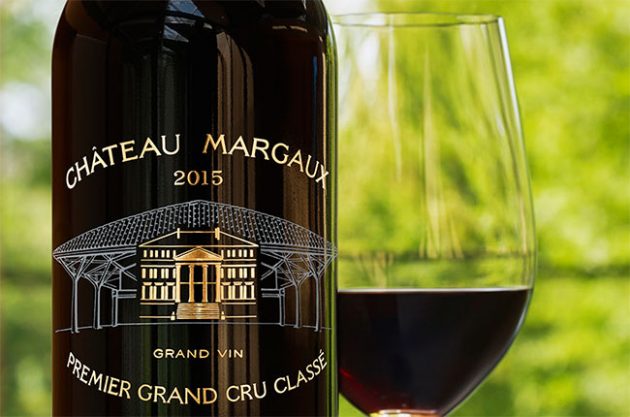 Château Margaux 2015 comes in commemorative bottle
Château Margaux will release its 2015 vintage in a limited edition bottle to commemorate Paul Pontallier, who died last year after more than two decades as estate MD and who is credited with making significant improvements to the wine.
Château Margaux 2015 will come in a black bottle with writing and a design of the estate in gold.
Margaux said that it was the first time it had commissioned a one-off design for its grand vin for a particular vintage.
It is a mark of estate owner Corinne Mentzelopoulos' respect for Paul Pontallier, who joined Margaux in 1983 and became MD in 1990.
Bordeaux 2015 was Pontallier's final vintage at Margaux. He died of cancer in March 2016, one week before the beginning of en primeur week for the widely praised 2015 vintage.
Pontallier and Mentzelopoulos were known to have a special bond and sense of purpose, described by Decanter consultant editor Steven Spurrier as an 'unsurpassed' partnership between Bordeaux estate owner and director.
Together, they have been praised with significantly modernising and improving winemaking.
Early signs suggested that a combination of a strong 2015 vintage and the homage paid to Pontallier could lead to Margaux 2015 becoming a collector's item.
One merchant on the Liv-ex platform placed a bid to buy a case of 12 bottles of Margaux 2015 for £7,500 on Monday (13 November). The previous highest bid on the secondary market platform was £6,600, it said.
It was one of the wines of the vintage. 'The commemorative bottle has made it more special still,' said Justin Gibb, Liv-ex director.
---
Coming soon: Jane Anson's in-bottle ratings for Médoc Cru Classé 2015 wines
---