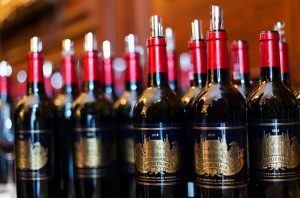 Château Palmer drops price with 2017 release
Château Palmer has leapt from the blocks in the Bordeaux en primeur campaign by releasing its 2017 wine at a lower price than the past two vintages, to cautious early optimism from the market.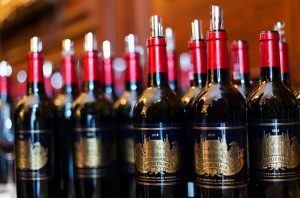 Palmer 2017 released with 20% price drop on 2016

Coutet and Valandraud also released as primeur campaign gets underway
Palmer 2017 was released today (23 April) at 192 euros ex-Bordeaux. That represents a 20% drop on the equivalent 2016 release price of 240 euros ex-Bordeaux.
It is also down on the 2015 release price of 210 euros ex-Bordeaux, yet still higher than the 2014 release price of 160 euros ex-Bordeaux, according to figures previously reported by Decanter in past en primeur campaigns.
Palmer, certified biodynamic and a third growth that is dubbed a 'super second' of Bordeaux's 1855 classification, saw its 2017 first wine rated 95 points by Jane Anson, who tasted the wine alongside hundreds of others for Decanter's Bordeaux primeur coverage.
---
Coming soon: Hundreds of Bordeaux 2017 tasting notes, exclusively for Decanter Premium members
---
Palmer's willingness to cut prices was generally welcomed in Bordeaux on Monday, Decanter.com understands.
During Bordeaux en primeur tasting week, Olivier Bernard, head of the UGC union for classified châteaux, told a press dinner, 'If you are a wine lover, there is no reason to pay the same price [for 2017] as 2015 or 2016. I think most châteaux will price their wines sensibly in order to sell what they put on the market.'
Palmer 2017 was on offer at UK merchant Lay & Wheeler today (23 April) for £196 per bottle and for £1,176 per six-bottle case, in bond.
Millesima UK was selling a case of six bottles in bond for £1,188. In the US, Millesima's US business was selling a six-bottle case for $1,602.
Liv-ex said that Palmer was, on average, being offered in the UK at £2,350 for a case of 12 bottles at retail price, which is 18% down on the 2016 release price.
The Margaux-based, biodynamic estate was understood to have held back around 50% of its production from the primeur campaign last year.
Palmer Alter Ego, the second wine, was also released at the start of the week, at 48 euros per bottle ex-Bordeaux, down 2% on the 2016 release price.
On the Right Bank, Valandraud 2017 was also released and was being priced by Farr vintners at £600 for a case of six bottles in bond.
Further south in Sauternes, Château Coutet released its Barsac 2017 wine at 27.60 euros per bottle ex-Bordeaux, which is a 4.5% increase on the 2016 release, according to Liv-ex.
---
The post Château Palmer drops price with 2017 release appeared first on Decanter.