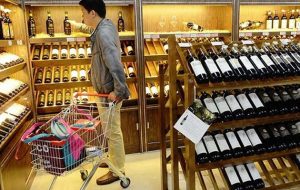 Chinese importers nervous over tariffs on US wine
At least one Chinese merchant has already reported holding back a shipment of Napa wine following China's imposition of tariffs in a trade war with the US, as traders on both sides hope for a swift resolution. Reporting by Emily Xie in Shanghai and Chris Mercer in London.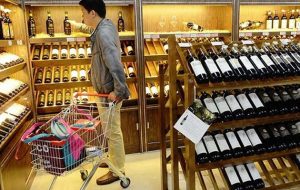 China imposed an extra 15% tariff on US wine imports from 2 April, as part of punitive measures against more than 100 American-made products in retaliation for president Trump signing restrictions on Chinese steel shipments.
'These tariffs put our products at a price disadvantage and we urge swift resolution of this issue before long-term disruptions are felt,' said Robert Koch, the president and CEO of the California Wine Institute.
Tariffs on US wine imports in China have risen from 48.2% to 67.7%, the Institute said.
That's particularly galling at a time when Australia is moving towards tariff-free access to China, set to happen in 2019, and Chile and New Zealand already have the benefits of free-trade deals there.
'Recently, we called off a 40-foot shipping container [of wine] from Napa Valley,' said Qiang Huang, sales director of Napa Reserve Fine Wines Ltd, a leading supplier of California wines in China.
'We also have 500 cases of undeclared wines in the supervision warehouse in the Shanghai bonded [free trade] zone,' Qiang Huang told Decanter.com. 'The tariff rate adjustment will directly affect this batch of wines.
'Since this trade war was caused by the political contest between China and the United States, as a wine importer, there is really little we can do except wait for a miracle.'
The hope is that it is only a short-term dispute, Qiang Huang added. 'I am more optimistic about the [longer term] future prospects of American Napa Valley fine wines in the Chinese market.'
Alberto Fernández, managing partner of Torres China, which represents wineries include Ste Michelle Estates, Coppola Winery and Marimar Estate, said that the US was still only small part of the Chinese wine market and so the impact may not be immediately clear.
But, he told Decanter.com that extra tariffs could hurt brand building efforts.
'Those duties increases will turn into wines costing a few RMB more to buyers, and in the on-trade [that means it] will be hard to find American wines by the glass as a result. [That is] not a good thing as brands are built there.'
He said that American wines could also suffer from anti-US sentiment on social media channels such as WeChat and Weibo, which are important drivers for online sales in China.
Other observers have argued that, at the top end of the market, wealthy Chinese buyers would be unlikely to be influenced by relatively small increases to bottle prices.
'We will continue to pursue our marketing initiatives in China with confidence that the popularity of California wines will continue to grow,' said Koch of the California Wine Institute.
The value of US wine exports to China alone have increased by 450% in the past decade, the Institute said.
The post Chinese importers nervous over tariffs on US wine appeared first on Decanter.