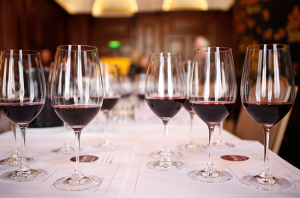 Hugh Johnson: When bottles surprise you
Hugh Johnson considers those times when your highly anticipated bottles end up a disappointment…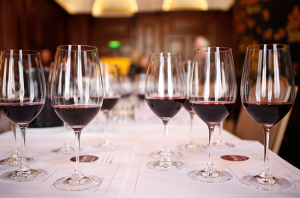 'Two very prestigious Burgundies failed to light any fires.'
Oenogenius Len Evans (who kickstarted modern Australian wine) was so convinced of the importance of great wines that he endowed a course for young wine professionals that included tastings of the first growths, Domaine de la Romanée-Conti wines and the ultimate icons in each 'style', as Australians call them. The Len Evans Tutorials are still going strong 17 years later.
Writers sometimes feel a duty to genuflect in the direction of 'the greats'. Perhaps Andrew Jefford expresses their achievements best: 'Wines of outstanding beauty and resonance, leaving the drinker with a sense of wonder.' These are our aspirational models; or are they? I'm not so sure anymore. The existence of Rembrandt doesn't devalue less exalted painters, or detract from our enjoyment of them, or discourage us from having a little daub ourselves.
You can be so in awe of a first growth, though, waiting for a miraculous revelation, that you cease to think of it as a drink. And the downside, of course, is as precipitous as your hopes are high. It is the reason I avoid multi-starred restaurants: if they're less than perfect, I feel conned.
The other night I opened what I hoped would be a pretty snappy line-up for, among others, Steven Spurrier. He was too polite to say so, but two very prestigious Burgundies failed to light any fires.
Both were Chambolle-Musigny premiers crus; Les Fremières 2007 from Leroy, and Les Amoureuses 1999 from Jacques-Frédéric Mugnier. The first had the expensively wild note that makes Domaine Leroy wines Burgundy's most exciting – but this was snapping at its cage, and losing energy in the process. The Amoureuses, my favourite vineyard of all – and not just for its name – simply tasted muffled, soft-focused. A top vintage, 19 years old, has no business doing that.
'There are no great wines; only great bottles' is always true. The corollary is that there are also great bottles of not-great wine, and that these are the ones that double your pleasure by adding surprise. We had proof that evening: a left-field wine that no one would ever identify. 'Yquem?' was the first suggestion.
The answer? Château Lion, Noble d'Or 1985 from… wait for it… Japan's Suntory. The Yamanashi region wins. For complete satisfaction, your mind should be as open as your mouth.
---
Hugh Johnson OBE is a world-renowned wine writer
---
The post Hugh Johnson: When bottles surprise you appeared first on Decanter.