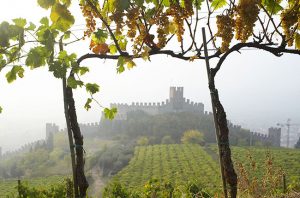 Soave wine pioneer Leonildo 'Nino' Pieropan dies
Tributes have been paid to Leonildo 'Nino' Pieropan, a pioneer of Soave wine quality in Italy and widely respected winemaker, who has died aged 71.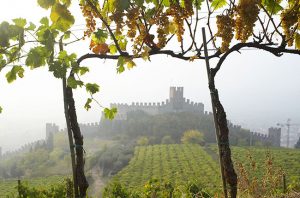 Leonildo Pieropan, known simply as Nino Pieropan, died on 13 April at home and surrounded by his family, according to UK importer Liberty Wines.
He will be remembered as a standard-bearer for wine quality in Italy's Soave region, and in particular for championing recognition of single vineyard 'cru' sites, as well as for the ageing potential of the area's white wines.
'What would the Soave be if he had never existed?,' asked Giancarolo Gariglio in an article for Slow Wine in Italy. 'It would be a poorer denomination,' he concluded, describing Pieropan as a 'monument' in Italian wine.
David Gleave, managing director of the Liberty Wines merchant in the UK, also paid tribute to Pieropan, who graduated in 1966 from the oenological school in Conegliano and began running his family's estate a year later.
'A walk through the vineyards with Nino was always educational, as he would explain in detail why the vines were trained the way they were and why he picked when he did,' said Gleave in an obituary published on the Liberty website.
'His first bold experiment was to bottle the 1971 vintage from the Calvarino vineyard (purchased by his grandfather in 1901) as a single vineyard Soave Classico. This was at a time when most Soave was being sold was in two litre bottles, primarily to the North American market.'
Pieropan's Calvarino remains a highly sought-after wine.
'Urged by the great Luigi Veronelli to take the high road of quality, Nino started to prove, with that wine, that the best wines of Soave could age beautifully and could, in the right hands, be considered among Italy's finest white wines,' said Gleave.
In an article on Soave published in Decanter magazine's May 2018 issue, author Michael Apstein said, 'Pieropan consistently makes great wines, from its Soave Classico to its cru, that have precision, reflect their origins and develop marvellously with a decade or more of bottle age.'
He described the 1995 Soave Classico 'Superiore' as 'magnificent, with a Riesling-like nose and a waxy, creamy texture'.
Nino's sons, Andrea and Dario, eventually joined Nino and wife Teresita in running the winery.
The Pieropan family also began making Valpolicella after buying land in Tregnago, in Val d'Illasi, to plant red grapes in 2002.
Dario Pieropan is today cellarmaster at the family winery and Andrea is vineyard manager.
The Pieropan estate was founded in 1880 and is believed to have been the first to use the 'Soave' name on labels, in 1932. The Soave DOC was not born until 1968.
---
The post Soave wine pioneer Leonildo 'Nino' Pieropan dies appeared first on Decanter.