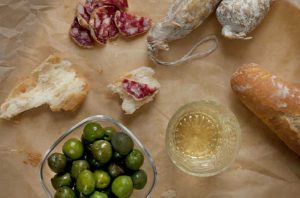 Spanish wine and tapas pairing guide
Planning a trip to Spain? Learn how to pair wine and tapas like a local with our expert guide, featuring advice from three of Spain's top sommeliers…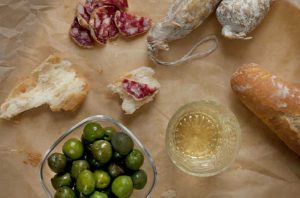 Tapas and wine
Appetisers + Sherry or Cava sparkling wine
The tapas: Manchego cheese, jamón ibérico, olives, anchovies
The wines:
'As these dishes are generally serve as an aperitif, opt for either a dry Fino or a Manzanilla Sherry,' advised François Chartier, sommelier at Sofia Be So restaurant in Barcelona.
Custodio López Zamarra – head sommelier at Spain's first three Michelin starred restaurant, Zalacain, for over 40 years – explained why tapas with jamón, salami or chorizo can be tricky:
'Traditionally it is recommended to pair meat with red wine, but saltier meat dishes like these are more complicated as they enhance tannins and acidity. Instead I advise pairing a dry still or sparkling white wine like Cava.'
José Martínez, the long-standing sommelier at Via Veneto restaurant in Barcelona, agreed:
'The lactic aromas you can find in some Cavas, due to malolactic fermentation, balances the acidity. Plus the oily texture of olives and anchovies blends perfectly with sparkling wine.'
---
---
Peppery tomato tapas + Rosado or light red wines
The tapas: Pan con tomate, patatas bravas, padrón peppers, Galician octopus
The wines:
'These tapas are dominated by the presence of tomato and peppery spices like paprika' explained Chartier.
'Therefore they belong to the realm of the rosado (rosé) wines, including pink Cava.
'Also light red wines – especially those that are fresh and unoaked in style. Look out for wines made from indigenous Catalonian grape varieties like Trepat or Sumoll – these match perfectly with the perfume of the small delicious pimientos de padrón.'
---
---
Fried tapas

+ Sherry or dry white wines
The tapas: Tortilla, croquetas, calamares
The wines:
'With the fried calamares (squid) and croquetas, as well as the oily element of the tortilla, you need a wine that can refresh the palate,' advised Chartier.
Martínez recommends Sherry:
'Oloroso or Amontillado are dominated by toast aromas from long periods of oak ageing, ideal to combine with fried tapas like calamares or Andalusian fried fish tapas, known as pescaíto frito.'
'I recommend playing with the temperatures of these wines', said Martínez, 'enjoy them a little colder, as they usually have 15-20% abv.'
Not a Sherry fan? Try pairing a dry and youthful white wine, such as Albariño from Rías Baíxas, 'it has a citrus element that compliments the flavours of these tapas', said Martínez.
Final golden rule
In Spain, the wine and food cultures have grown intertwined over thousands of years, meaning that your best bet could be simply pairing wine and tapas from the same locale.
'The most important factor to take into account is the region,' said Martínez.
'Combining tapas with wines from the same place is sure to be a hit. Nature is very wise.'
A bit about the sommeliers
François Chartier, consultant sommelier at Sofia Be So in Barcelona. The self-styled 'molecular sommelier' and former winner of the Best Sommelier in the World competition, Chartier has written prolifically on finding 'harmonies' between food and wine, based on their shared chemical compounds.
Custodio López Zamarra, consultant sommelier at Restaurante Azáfran in Castilla-La Mancha. Custodio is one of Spain most respected sommeliers, he worked for over 40 years at Zalacain – the country's first ever three-Michelin restaurant. Though retired, he consults at Restaurante Azáfran in Castilla-La Mancha.
José Martínez, sommelier at Via Veneto, a Michelin-starred Catalan restaurant in the heart of Barcelona, which has served the likes of Salvador Dalí, Gabriel García Márquez and Richard Nixon.
---
More articles like this:
The post Spanish wine and tapas pairing guide appeared first on Decanter.