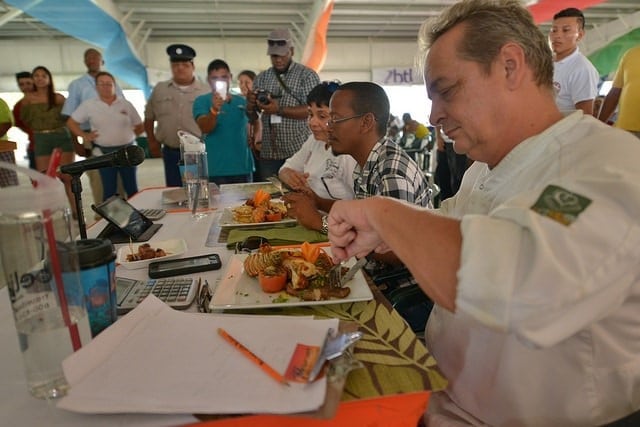 Taste of Belize 2018 to feature the best of Belizean Cuisine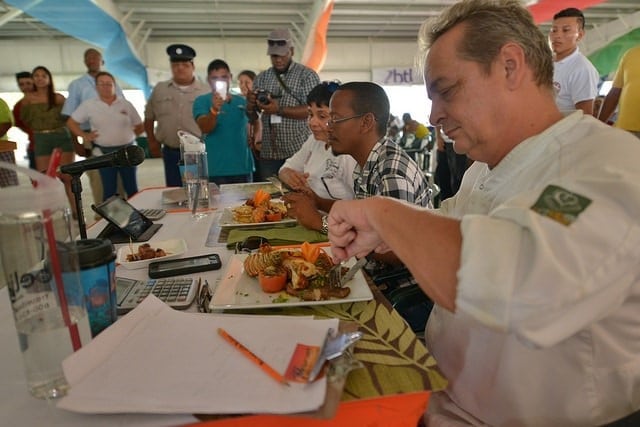 Taste of Belize
A dazzling display of Belizean culinary ingenuity and mixology will be the apogee of this year's Taste of Belize, the BTB's signature culinary competition, to be held this year on Saturday, July 21st at the Ramada Belize City Princess.
The event will feature Belize's finest chefs and bartenders vying for trophies and cash prizes in four main categories, including Pastry Chef of the Year, Junior Chef of the Year, Bartender of the Year and the Master Chef of the Year.
Taste of Belize is organized by the BTB every two years with the aim to recognize and promote Belizean culinary creativity where chefs are able to entice a panel of judges with delicious cuisines. The last Taste of Belize was in 2016.
The winners of the various categories will represent Belize in next year's Taste of the Caribbean, the region's premier culinary competition, food & beverage educational exchange and Caribbean cultural showcase.
Speakers at the opening ceremony will include BTB's Director of Tourism, Karen Bevans, among others.
Numerous chefs and bartenders from throughout Belize are expected to participate in this year's event.
The BTB invites everyone to come out and cheer for your favorite contender and enjoy succulent and mouth-watering Belizean cuisine.
Belize is a nation on the eastern coast of Central America, with Caribbean Sea shorelines to the east and dense jungle to the west. Offshore, the massive Belize Barrier Reef, dotted with hundreds of low-lying islands called cayes, hosts rich marine life. Belize's jungle areas are home to Mayan ruins like Caracol, renowned for its towering pyramid; lagoon-side Lamanai; and Altun Ha, just outside Belize City.
Belize is considered a Central American and Caribbean nation with strong ties to both the Latin American and Caribbean regions. It is a member of the Caribbean Community (CARICOM), the Community of Latin American and Caribbean States (CELAC), and the Central American Integration System (SICA), the only country to hold full membership in all three regional organisations. Belize is a Commonwealth realm, with Queen Elizabeth II as its monarch and head of state.
Belize is known for its September Celebrations, its extensive barrier reef coral reefs and punta music.
yahoo