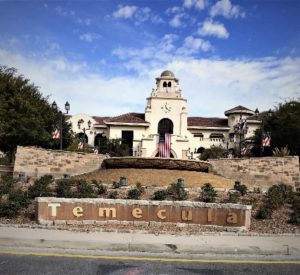 Temecula, California: Better than hot – sizzling!
A mere 70-minute drive from the San Diego, CA, airport, Temecula is an emerging center for wine, gourmet dining, gambling, shopping and living… attractively developing in tandem with an Indian culture and a glamourous up-market lifestyle that is so seductive that it is hard to leave. To make it even more attractive, according to FBI 2016 statistics, the village ranks No. 20 among the safest cities in America.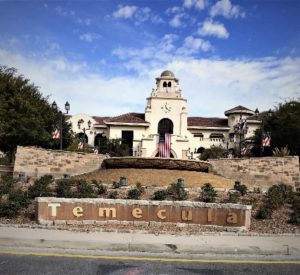 Pay Attention
Quietly, the people of Riverside County, influenced by the culture and customs of the Pechanga Indian tribe, have been evolving a low-key (but sophisticated) wine, gourmet, gambling and entertainment destination that is attracting millions of local drive-in travelers as well as international tourists.
Visit Temecula Valley (VTV) reported that in 2015, 2.7 million visitors to the area spent $696 million. This is the sixth consecutive year that the tourism, leisure and hospitality industry has seen economic growth that supports 7400 jobs and generates $7.7 million in local tax revenue from non-residents. Most of the current domestic visitors are from California, New York, Texas, Illinois and Western States while international tourists are primarily from Alberta and British Colombia, Canada.
Returning
According to Donnell Brown, Marketing Director for Visit Temecula Valley, over 80 percent of the visitors to the Valley are returning, with 64 percent selecting the destination for a holiday. It is a popular selection for people 45-64 years of age and 33 percent have a bachelor's degree (or higher) and over 46 percent have incomes $100,000+.
Influenced by Tradition
Unless you have the wisdom and foresight of a Shaman, it is unlikely that Temecula as a destination for investment, vacation, gambling, gourmet wine/dine experiences, living, and a happening place for millennial singles, is at the very top of your "to do" list. However, there is still time to correct this oversight.
Historically noted for the Pechanga Indian tribe and mediocre wines, Temecula, in a few short years, has climbed to an important locale for winery growth (acres and quality), hotel expansion, real estate development, a variety of other investments as well as leisure activities that include biking, hot air ballooning, horseback riding, and gaming.
Why Visit
While there are things to do/see in the Valley, 78 percent of the researched visitors focused on wine with 30 percent selecting gaming (Pechanga). Visitor profiles suggest that they are either Experience Seekers, Epicureans and/or Memory Makers.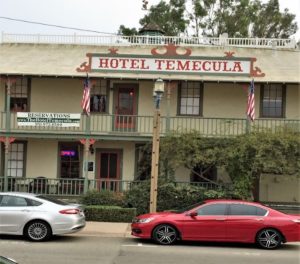 While the Pechanga Resort/Casino is a popular accommodation/entertainment complex, travelers seeking to step into the history of the Village are finding the Hotel Temecula (the first hotel in town built in 1891) as a centralized, unique and comfortable centralized property. There are 10 rooms, plus one shared Gentleman's Room with 2 showers, and one shared Ladies room with 2 showers, on the second floor. On the ground floor, off the lobby, guests can enjoy the parlor and front porch. Much of the ambiance has been preserved or restored, making the step back into the 19th century, very comfortable.
• Motorcycles
As visitors stroll through Temecula Old Town, it is likely that the transportation options will be as attractive as the opportunities for dining, drinking, and shopping. Motorcycle enthusiasts must visit MotoDuffo, where, Marcelo Duffo combines his passion for motorcycles with his passion for wine making. The MotoDuffo Vintage Collection is located in the MotoBarrel Room at the Winery. As an avid collector, Duffo showcases rare and historically worthy motorcycles that includes a 1966 Ducati Race Silverstone2, a 1948 Ducati 60cc and a 1947 Gilera Sport 125cc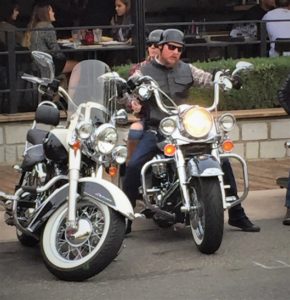 • Temecula Pennypickle's Workshop/ Children's Museum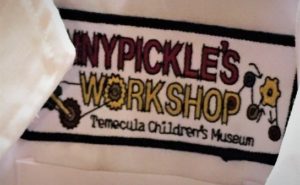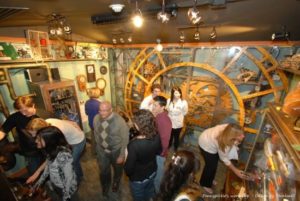 Children may be the focus for the museum collection, but adults will find the exhibitions seductive and entertaining. The city-owned building is the home of a wacky inventor, Professor Phineas T. Pennypickle, Ph.D., and the "residence" includes crazy scientific experiments and inventions that encourage visitors to touch, play and enjoy. Trained staff and educators direct children and keep them busy, learning through play.
• Olive Oil Company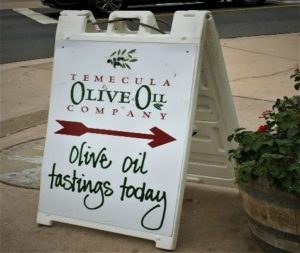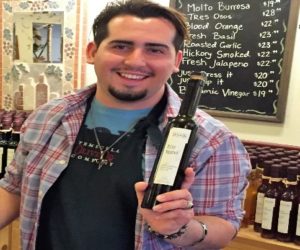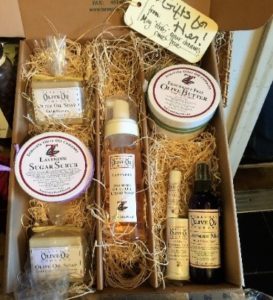 If you are looking for fresh from the olive grove extra virgin olive oil always look for the COOC seal, the consumer's assurance that the olive oil is extra virgin grade, grown in California and from the most recent harvest. To earn the seal, the oil must meet the requirements of a laboratory analysis and pass a sensory assessment by trained taste experts. Extra virgin olive oil is best used within 18 months from harvest. Read the label (frequently the important information is in fine print on the back of the bottle).
The Temecula Olive Oil Company was started by Catherine Pepe and Nancy Curry. Thom Curry manages production and currently grows 48 varieties of olives at the estate near Temecula and other Southern California sites. For a behind–the-scenes view of the company's ranch, schedule a summer Saturday tour.
• Temecula Lavender Company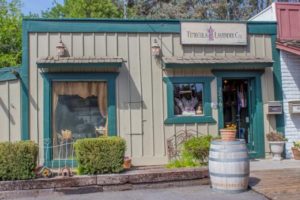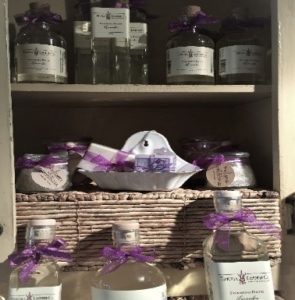 If the aroma of lavender enhances your day, this little shop in the heart of Temecula's Old Town will make you happy. The beneficial properties are associated with purification, peace, longevity and sleep. Created from their own farm there is a large selection of scented candles, massage oil, sachets, and lotions. The products never include artificial colors, perfumes, preservatives or petroleum-based additives. Seasonal tours of the farm are available.
• E.A.T. Extraordinary Artisan Table. Marketplace. Front Street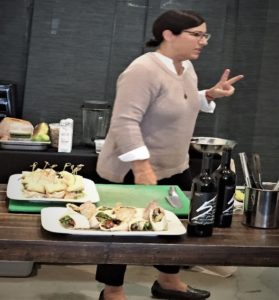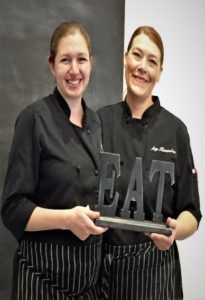 Award winning chef, Leah DiBernardo was an executive in the New York City film industry with a dream of opening a Dean & DeLuca-type upscale deli in wine country. In 2011, with $5000, she launched EAT Marketplace– a multidimensional organization that includes a restaurant, cooking classes, catering, and weekly deliveries (Harvest2U) of local organic fruits and vegetables to customers at their homes and offices. Considered one of the best dining spots in Temecula, the chefs' work with products that are free of GMO's, antibiotics, hormones and pesticides. DiBernardo partners with the Temecula Olive Oil Company and supports the Local Artisan Food Movement.
Whether guests are enjoying the restaurant, catering or cooking class experiences, DiBernardo and her team understand dietary restrictions and will work full throttle to provide cuisine that is Paleo, gluten-free, lactose-free, sugar-free or vegetarian… all that is asked – is an advance "heads-up" so the staff can creatively address the request.
• Wine & Whiskey Barrel Décor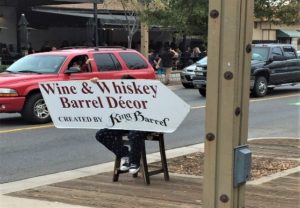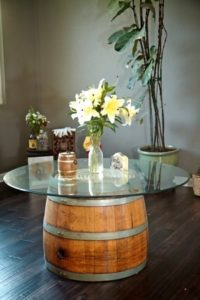 Concerned with the fate of wine barrels after they are discarded by the industry? Want to sit on your favorite wine barrel or use a barrel table to rest your wine glass? Schedule a stop at Temecula's Wine & Whisky Barrel Décor.
Visit Temecula Valley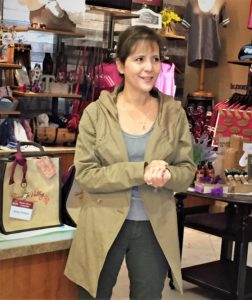 Annette Brown, Director, Public Relations, Visit Temecula Valley
Temecula Valley is a definite upmarket (median household income is $78,535), "go to" destination. With a population of 106,780 (2013), it is bordered by the City of Murrieta to the North and the Pechanga Indian Reservation and San Diego County to the south. For wines, beers, gourmet dining, shopping, golf and horseback riding, for festivals (from the Temecula Valley Balloon & Wine Festival to the International Film Festival) and for beautiful scenery and delightful weather, schedule a visit to this entrepreneurial and enterprising locale.
For additional information, click here.

Currently reading:
2,170