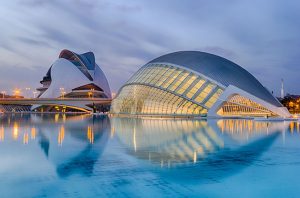 Ten of the best restaurants in Valencia for wine lovers
Valencia is known as Spain's spiritual home of paella and it draws gourmands from around the world for its fresh food and many wine styles. See our guide to the city's top restaurants, chosen by Valencian wine producers…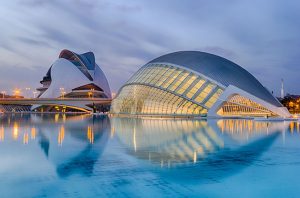 Restaurants recommended by María José López Peidro, owner and co-founder of Chozas Carrascal:
Aragón 58 is run by the Honrubia family, who are proud to have been serving locals for over 20 years. They claim that the demands of their Valencian regulars have shaped their restaurant's high standards, with loyalty to fresh and traditional ingredients. It has a Mediterranean seafood focus, offering delicacies such as cocochas de merluza (hake cheeks) and angulas (elver eels). However, there are also meaty favourites such as chicken and rabbit paella. Book now
---
SEE ALSO:
---
Founded in 1967, Civera is a classic Valencian marisquería, or seafood restaurant. You can seat yourself at the long, curving wooden bar or receive table service in the traditional white table clothed dining room, encircled by a sea-like glass wall. Unsurprisingly its menu centres on the morning catch, including navajas naturales (razor clams) and centollo de las rías (river crabs) — sold by weight. Civera was praised by the Michelin Guide 2018 for its excellent wine list, 'maritime ambience' and glass-fronted wine cellar. Book now
Led by chef Luis Valls, El Poblet has been garnering Michelin stars since 2013. The two tasting menus have strong historical roots in the region, with dishes incorporating local seafood like Valencian oysters and red king prawns from nearby Dénia, where its parent restaurant Quique Dacosta is located. There are also intriguing contemporary twists, such as the 'Cubalibre of foie gras' or ewe sweetbreads with truffle and chufa (tiger nuts). It's managed by award-winning sommelier, Manuela Romeralo Zamorano. Book now
Case Roberto is located near the southern part of the moorish-themed Turia Gardens, created on the bed of a major river that was diverted to avoid the city being devastated by floods. After a stroll among the greenery and contemporary architecture, Casa Roberto offers refreshment in the form of traditional Valencian fare 'in the company of a good wine'. It was founded in 1986 by chef Roberto Aparicio and specialises in rice dishes, such as the seafood-based arroz a banda and paella Valenciana with rabbit, chicken and snails. For bookings call +34 963 95 13 61
Located in the historic heart of Valencia — just off the Modernisme Plaza of the City Hall of Valencia — Taberna Alkázar has been around since 1950. It's divided into four spaces, each with its own distinctive style. You can start at the bar area, or on its terrace, with a glass of Fino sherry and jamón Ibérico, before moving onto either the white and patterned-tiled El Caserío room, Salón Alkázar or the marine-themed Salón Nelson — complete with portholes, to compliment the seafood-heavy menu. There's a well-stocked cellar, including options across various price points, extending to bottles of Flor de Pingus and Vega Sicilia Único. Book now
---
---
Restaurants recommended Rafa Soto, representing Bodega Mustiguillo:
With its location, jutting out of the marina, Restaurante Sausalito offers a meal with a panoramic view of the waves. You can choose to dine on the terrace, in the glass walled dining room or the mirador, or 'lookout', which gives the effect of eating on the ocean. Fittingly, Sausalito specialises in Mediterranean seafood dishes including oysters and large scarlet prawns, known as carabineros. For meat lovers, chuletón steak also features on the menu. Book now
Located towards the north of the city, this is the flagship of chef Ricard Camarena's six restaurants, spread across Valencia, Madrid and Mexico City. The Ricard Camarena Restaurant earned itself a star in the Michelin Guide 2018, with inspectors offering high praise: 'the decor combines the industrial look of what was once a factory with a contemporary aesthetic, providing the backdrop for cuisine that is high on technique, creativity and flavour'. They also note the excellent wine list. Book now
Close to the city's Malvarrossa beach, Casa Carmela began life as a changing room for sea bathers in the early 1920s. In 1922, José Belenguer turned it into a restaurant specialising in paella and named it after his wife. Today it's run by their grandson, Toni Novo, who prizes his original family recipes.
He even encourages diners to back into the kitchen to see the traditional paellero (where the paellas are prepared). Toni says the secret of Casa Carmela's paellas is in the orange wood used to give a distinctive smoky flavour, as well as the socarrat — the caramelised crust on the paella's underside. Paellas are cooked to order, with a limited number per day. Book now
Gran Azul is a laid back space of minimalist design, decorated with white tiles and light wood. It specialises in Valencian rice dishes, as well as grilled meat and fish, selected from the market daily. Menu highlights include charcoal-grilled squid, pork shoulder, paella albufuera (made with duck, eel and snails), plus 30-day matured sirloin steak. For light bites there are molletes — traditional flatbreads native to southern Spain. If you've got any room left, they also make their own ice cream. Book now
Established in 1948, Rausell is run by two brothers, Miguel Ángel and José Antonio Rausell. They offer traditionally presented tapas, focusing on locally sourced seafood and vegetables. Rausell claims to be the first place in Valencia to install a chicken rotisserie, back in 1973, and you can still order a whole, half or quarter chicken at very reasonable prices. There's also a selection of typical Valencian rice dishes, including lobster paella and fideuà — a hearty dish that's similar to paella, but made with fine noodles instead. For bookings call +34 963 84 31 93
---
More wine travel ideas:
The post Ten of the best restaurants in Valencia for wine lovers appeared first on Decanter.