Tualatin Valley alert: Beer, sake, good food and shopping
The Oregonians I met in Tualatin Valley are very low key. They are so busy producing quality beers, sakes and wines to pair with their good food they do not have time to shout about it. Do not look for a sales pitch when you visit a tasting room, artisanal brewery, restaurant or shop. You will be greeted with a smile and staffers will be happy to answer questions, but after that, you are on your own. The entrepreneurs are delighted to give you lots of time to explore at your own pace.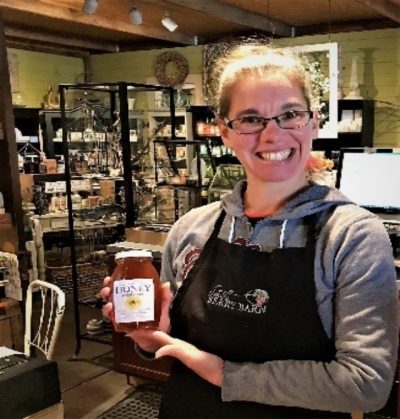 Tualatin Valley. More Than Wine
Oregon wines have increased in popularity and ordering (or giving) a wine from this state is no longer a conversation stopper. From wine shop owners to sommeliers – ordering a wine from Oregon just demonstrates a sophisticated palate. However, Oregon is more than wine – it is about beer and sake, and honey; it is about antiques and art and good food. Tualatin Valley is about an enjoyable quality of life and time well spent over a glass of artisanal beer and freshly brewed sake.
All About Beer
In 2015, Ancestry Brewery in Tualatin joined the Portland craft beer landscape, attracting enthusiastic and knowledgeable drinkers. Because it is located (almost hidden) in a commercial complex on the Tualatin – Sherwood Highway you need to know about it in order to find it…and it is worth the search.
Ancestry Brewery is all about developing a quality product – one beer at a time. The company has a 3 Pillars of Beer focus: American, English and Belgian with the concept supported by a cask and barrel program. The beer is so good, that in 2016, the Brewery won Oregon Live's Best Brewery poll.
Founder, owner and Head Brewer is Jeremy Turner. His branding of Ancestry is a salute to a classic nautical style that harkens back to Jeremy's father and brother who were formerly in the Navy. Turner started his love for beer as a home brewer and he took a professional pivot when he joined Kulshan Brewing in Bellingham, Washington. Turner holds a BS in Chemistry and an MBA, worked at HP for 7 years and interned with the Portland Venture Group before becoming an entrepreneur.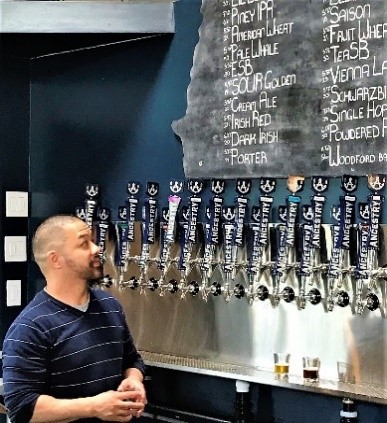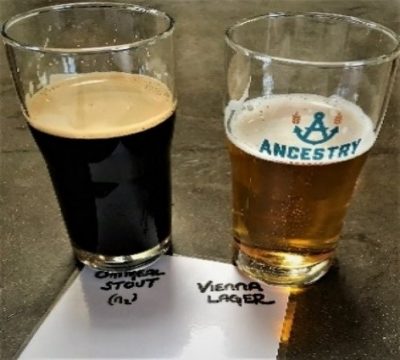 Ancestry Brewery
My favorite: Oat Stout – delivers a solid shot of cholate and dark dried fruit with delicious coffee notes (55 IBU, 6.7 percent ABV). In second place – Vienna Lager. It offers a clean and crisp taste experience and the Willamettte and Merkur hops carry crisp and refreshing flavors to the palate (15 IBU, 5.3 percent ABV). Also recommended: Earl Grey Teasb with Earl Grey Tea from the Jasmine Pearl Company. Look for a smooth, malt character from the Maris Otter, wheat and caramel malt (33 IBU; 5.5 percent ABV).
For the perfect food pairings, visitors should order goodies from the food menu where delicious burgers and fries, cheesesteaks and Reuben sandwiches are waiting in the wings.
Tualatin Valley Sake Takes on the USA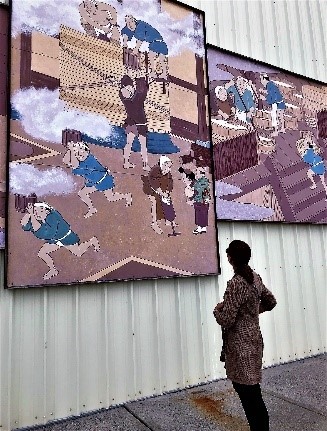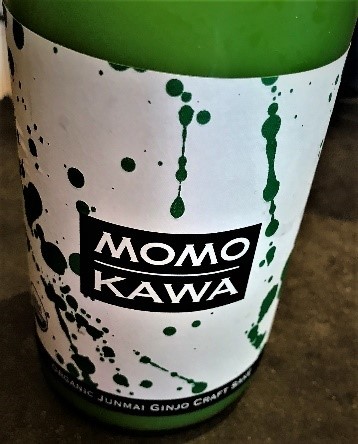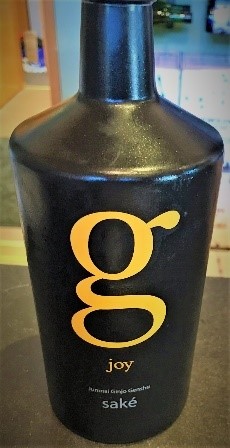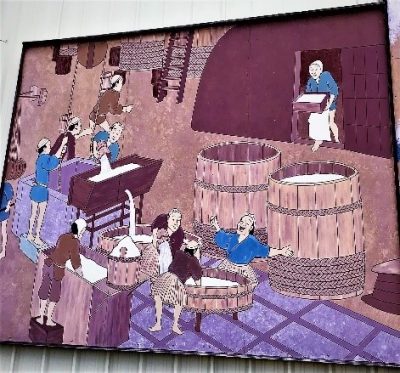 Sake One (Forest Grove) is the largest producer and leading brewer of craft sake (Japanese rice wine) in America. Sample the products, tour the kura (brewery, by appointment), learn how to make sake, and walk out with a few bottles of the delicious beverages.
Brands include: Momkawa, Moonstone, G and Peaceful River. Some of the sakes are made on site and the options are expanded with Japanese imports. The sakes range from fruity to classic dry. The SakeOne brews are all premium rice wines that are inspired by a Japanese heritage and adapted to American taste preferences. The mix of cultures is apparent in this enterprise that mixes American winery techniques and technology with a traditional Japanese philosophy.
Eating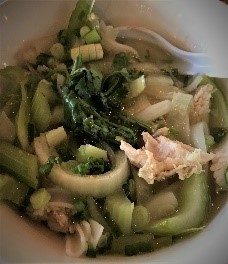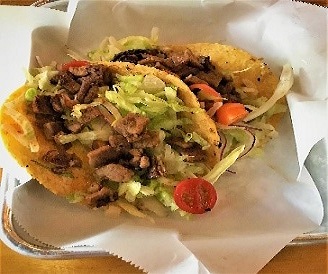 Airy open space with an eclectic small plate menu makes Bites (Forest Grove) a dining spot I wish I had in my Manhattan neighborhood. The menu focuses on locally sourced fresh ingredients that take on an Asian/Fusion identity and run from Dynamite Nachos to burgers and ramen. I really enjoyed the Thai chicken with rice noodles and vegetables in a clear broth.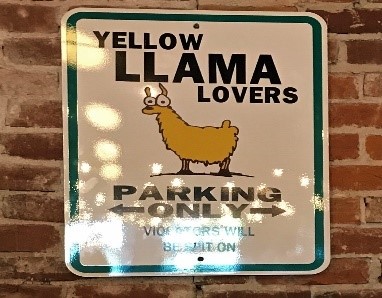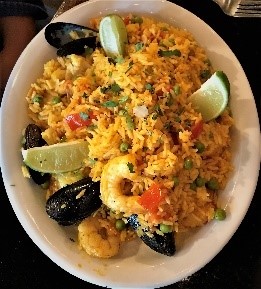 Since 2017, the Yellow Llama (Forest Grove) has delivered the cuisine of Peru to the Tualatin Valley. The extensive menu features empanadas, ceviche, Peruvian fried rice, and beef stew, as well as wines by the glass or bottle and special cocktails.
Food Shopping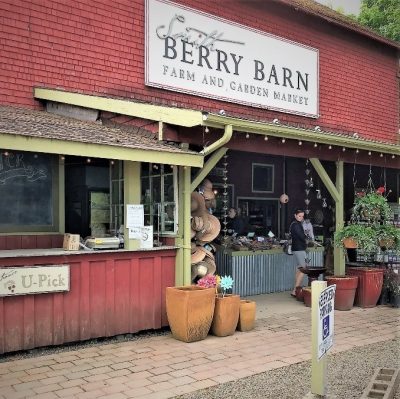 Smith Berry Barn
A raspberry u-pick farm has morphed over the years into a 30-acre family farm, offering 20 varieties of berries – from strawberries to Marionberries, loganberries and tayberries. A 5-acre apple orchard offers 20+ varieties of antique and modern apples, along with gourmet squash and pumpkins, heirloom tomatoes and peppers, honey and lavender.
Arts and Crafts
Tualatin Valley was settled in the 1800s and vestiges of early days can be found, with patience. Whether you call it vintage, antique, retro or collectables, it is easy to spend hours (even days) combining through the "artifacts" of the area.
Valley Art (Forest Grove) is one of the oldest, nonprofit all volunteer art associations in the Pacific Northwest and dates back to 1966. Started by 12 artists, today it represents over 200 established and newly discovered artists and their works are available for viewing and sale. The association also offers classes in pottery, painting, mixed media, drawing, printmaking and quilting.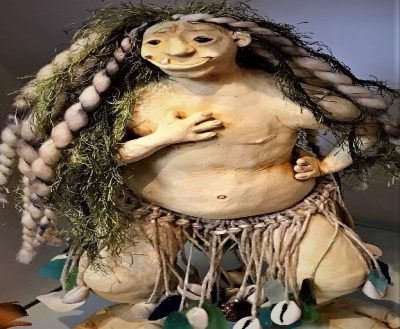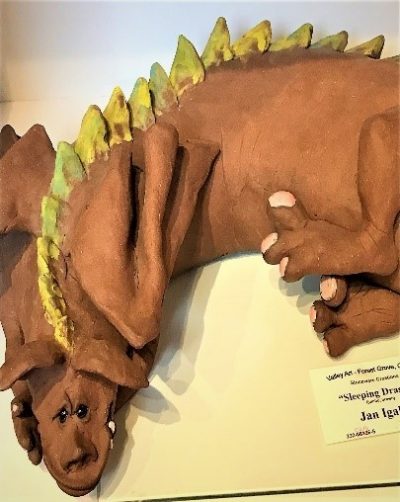 Le'Stuff Antique Mall (Hillsboro) has offered visitors antiques and collectibles for over 15 years. Owned and managed by Jeff and Sandie Nelson, the shop is their retirement passion.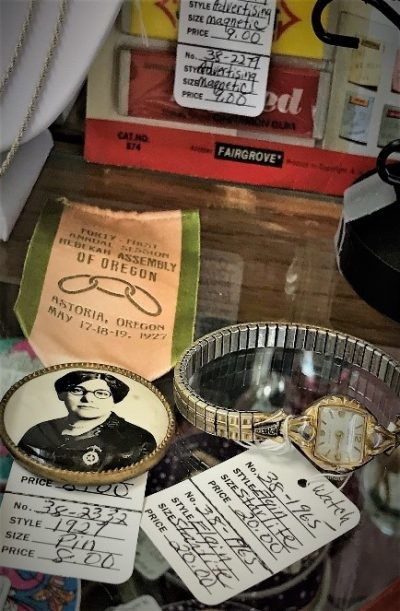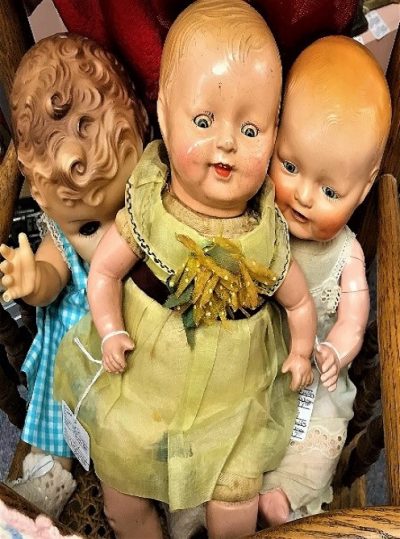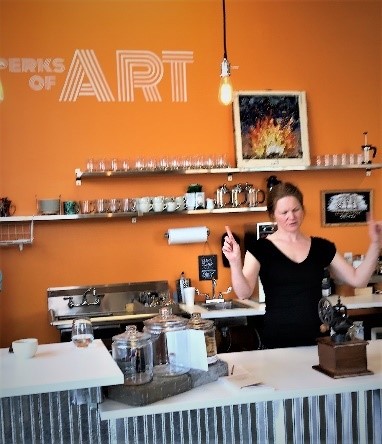 Hillsboro offers many things to see and do. From arts and culture to theatre and wine shops, the area may be quiet but it is not sleeping. Major attractions include Farmers Markets (Tuesdays and Saturdays – May/June – August) and the First Tuesday Art Walk on Main Street.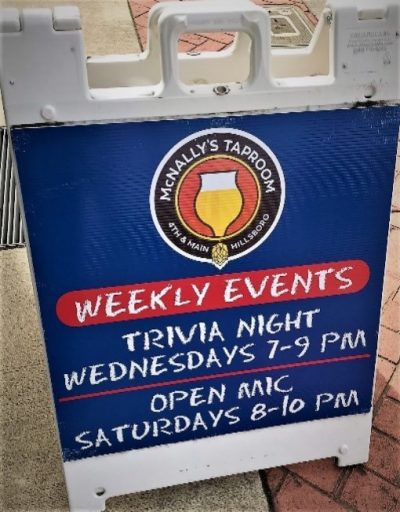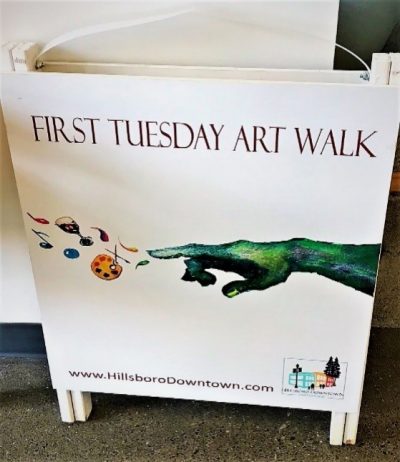 Where to Stay. Aloft (Hillsboro-Beaverton)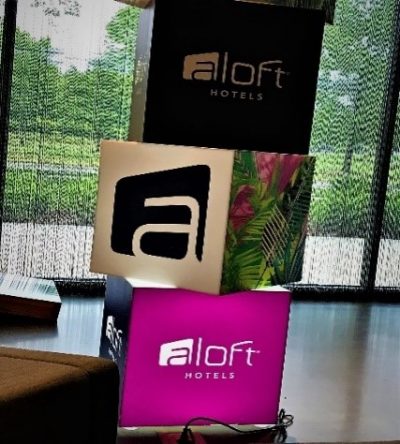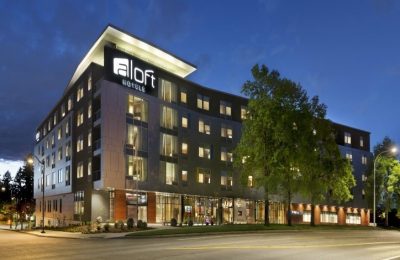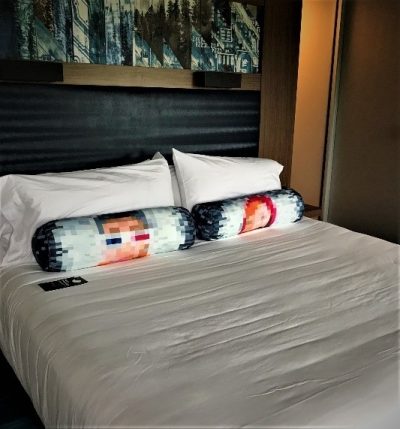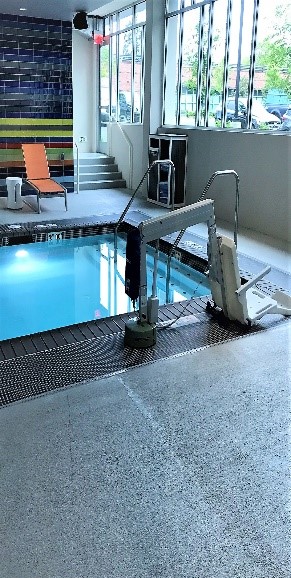 The best time to visit Tualatin is April – October…unless you like cold and rainy weather. I am very fond of the Aloft brand and have found the accommodations consistently attractive and comfortable. For people traveling by car, it is conveniently located near Intel and Nike, the Tualatin Valley wine country and there is a mall nearby, making Aloft the perfect location for dining and shopping. The rooms offer platform beds, contemporary furnishings and colorful designs. The swimming pool and adjacent exercise room as well complimentary breakfast make this property attractive.
Time to Leave with Wine Onboard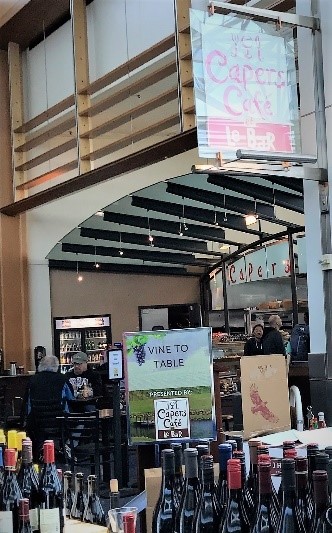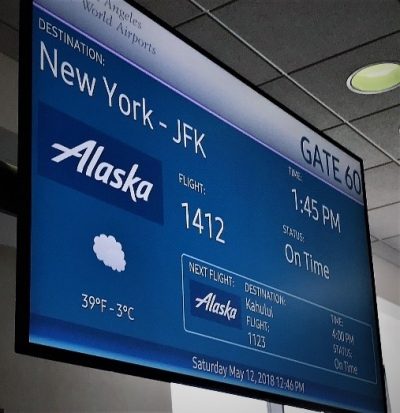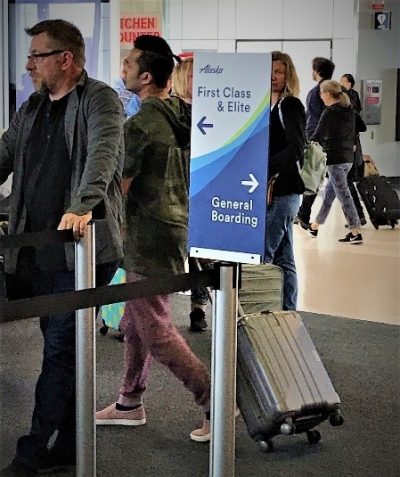 Before leaving Tualatin, pick up a few bottles of Oregon wines. The Alaska Airlines Mileage Plan allows members to check up to one case of wine for free on any domestic flight from many airports, including Portland. Complimentary tastings are also available at many tasting rooms when visitors show their inbound boarding pass (paper or digital) and proof of their Alaska Airlines Mileage Plan membership.
For additional information, click here.
© Dr. Elinor Garely. This copyright article, including photos, may not be reproduced without written permission from the author.