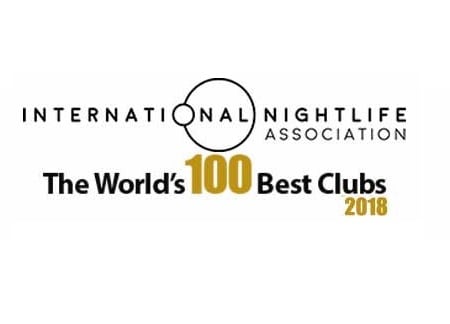 278 venues from 51 countries compete for "The World's 100 Best Clubs 2018" list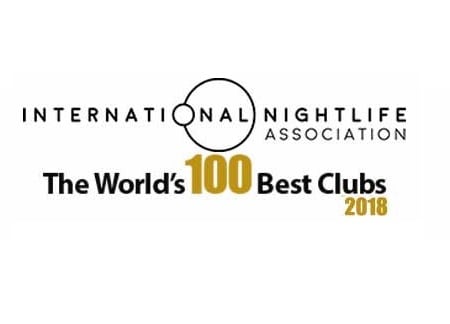 The World's 100 Best Clubs 2018
With three days left to nominate, a total of 278 venues have been nominated so far by the International Nightlife Association to enter "The World's 100 Best Clubs 2018" list. The countries leading the list are The United States of America with 48 nominations and Spain with 38. Other countries with nominated clubs are the United Kingdom with 18 nominations and Brazil and China with 11. Together, these countries are leading the way in nominations for the Golden Moon Awards' "The World's Best Club 2018" prize. In all, 283 establishments have been nominated from a diverse list of countries like United Arab Emirates, Singapore, Colombia, Belgium, Russia, South Africa, Thailand, Germany, Japan, Philippines, Italy, India and Argentina among others. Nominations are still open until the 31st of August and have to be sent to [email protected]
Regarding the most famous international nightlife spots, Ibiza, host of last year's Golden Moon Awards, takes the lead with 15 nominated clubs—Hï, Ushuaïa, DC10, Blue Marlin, Heart, Km5, Amnesia, Pacha, Lío, Café Mambo, Ocean Beach, Destino, Nassau Beach Club, Sankeys and Privilege—to the list of the nominees. Las Vegas, host of the event in 2016, presents 14 nominees of its own—Omnia, Hakkasan, XS, Jewel, Foxtail SLS, Marquee, Drai's, Surrender, TAO, Light Mandalay Bay, Hyde at Bellagio, 1OAK, Intrigue at Wynn, and Vanity— so the race is a close one. For each of the contending clubs the goal is the same: when winners are announced November 14, either crack The World's 100 Best Clubs list, or top it, taking home "The World's Best Club 2018" title.
The list of "The World's 100 Best Clubs 2018" will be determined based on the votes casted beginning on September the 5th, the link to the voting page will be published on the International Nightlife Association's website. The popular vote will represent 30% of the final tally. The remaining percentage will be determined by a panel of experts who will weigh a host of factors including the clubs' 2018 agenda, security measures, VIP services, availability and ease of online booking, national and international awards or distinctions achieved, on-site acoustics and green commitment.
The jury will include nightlife insiders, beverage industry experts, tour operators executives and INA members. In a statement today, INA's General Secretary, Joaquim Boadas described the contest as a way "to encourage and incentivise nightclubs of the world to crack or even top this list". To do that, he said, there are a multitude of options at the clubs' disposal including "investing in and upgrading facilities, services and security to make them more competitive, appealing and safe". Boadas said such improvements would mean increased benefits for clubbers and greater prestige for the industry—"our ultimate endgame," he confided.
At last year's gala in Ibiza, the top spot went to Ushuaïa Ibiza Beach Hotel, and 2016's number-one champs, Omnia Las Vegas were runners-up. Third and fourth place went to South Korea's Zouk and Las Vegas' Hakkassan.
Among the other distinctions, the Golden Moon Awards will announce winners in categories like Most Developed Nightlife Business, Best Outreach and Most Nightlife-Friendly Administration. The awards, says Joaquim Boadas, "aim to improve the image of a hugely important—and famously undervalued—sector for economies and tourism".
The awards gala is just one part of the 5th International Nightlife Congress, an event that enlists a broad assortment of global industry experts in unpacking big questions currently facing the industry, including nightlife quality, music tourism and success stories like Ibiza's. The Congress welcomes speakers like Paul Seres, Former President and Founding Trustee and current Vice President of the New York City Hospitality Alliance, Juan Carlos Díaz, President of American Nightlife Association, José Luís Benítez, President of the International Nightlife Association and Director of Institutional Relations at Palladium Hotel Group, David López Assistant director of Costa Este Hospitality Group and Camilo Ospina, President of Asobares (Colombian Nightlife Association).