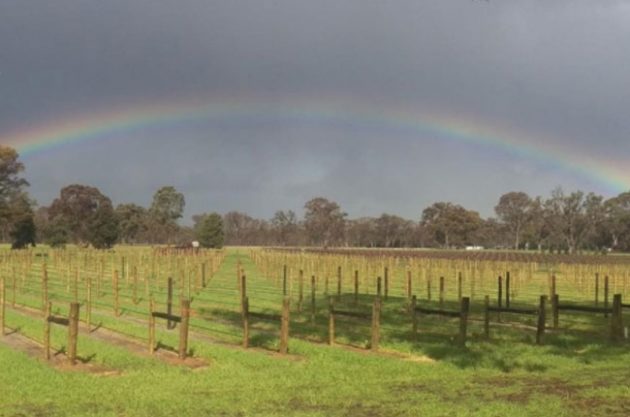 Anson: South Australia's wine pioneer
In a relatively new region…
This article first appeared in Decanter magazine's July 2017 issue.
Anson: South Australia's wine pioneer
I'm reading a wonderful book at the moment, An Unlikely Vineyard by Deirdre Heekin. Her property is located in the wilds of upstate Vermont, USA, and the resulting wine, La Garagista, is made in tiny quantities. The book tracks Heekin's journey from sommelier to enthusiastic gardener to fully fledged winemaker.
It puts wine firmly in the context of the wider farming landscape and the experience of sharing it with good friends and good food.
It's inspiring and also extremely practical – I am learning, for example, how to tell soil health by observing which plants are growing in the vicinity, and also which cover crops make great salads.
'Wine at its heart is about individuals believing in their own potential…'
Heekin is pushing at the boundaries of what has been done to date in Vermont with winemaking, and is an exhilarating reminder that wine at its heart is about individuals believing in their own potential to tame a piece of landscape and create something that will give pleasure to themselves and others.
Even the most established and traditional of wine regions were at one point created by such people, who used their intelligence and perseverance to work the land and tame vines.
There are pioneers in wine in every region in the world, and Heekin reminded me to look more closely.
---
A prime example is Colleen Miller at Ruckus Estate in Wrattonbully in South Australia, a relatively new wine region that grew out of Coonawarra's work to define its own geographic boundaries.
Wrattonbully also has terra rossa soils, but cooler nights and warmer days. It's where Miller has decided to take a fresh look at Merlot, a grape that has been dismissed as uninteresting, or only a 'filler' for blending, in the heat of Australia for many years now.
Miller, she confirms, is obsessed with Merlot, and specifically with proving that it can produce exceptional wines in Australia if treated properly. On tasting the excellent, well-structured and juicy Ruckus Estate, Mérite, Merlot 2013, I'm definitely listening.
I was sceptical when she cited the overuse of the D3V14 clone, introduced from UC Davis in California in 1965, as one of the key reasons for Merlot's issues in Australia. Some of the country's best Merlot winemakers, including one of my personal favourites, Mark Gifford at Blue Poles in Margaret River, have successfully argued that it's not clones but viticulture at fault; but as I looked deeper into the approach at Ruckus, I realised that Miller totally agrees.
'European-style Merlot'
Just under half of the Ruckus 40ha vineyard on rocky limestone, clay and sand soils has been given over to a plot of clones that were new to Australia in 2006 – four of them, the Q45, 8R, 181 and 343, planted both grafted onto rootstock and ungrafted on their own roots (they are in a pre-phylloxera area). At the same time she has the D3V14 clone, but only ungrafted, planted back in 2000.
'The soils were extensively researched before we selected the sites for each clone,' she told me, 'and we ensured each one would receive different levels of irrigation, because although each of the new clones originates from France, Q45 and 8R have travelled via Argentina and Italy. We felt they may have adapted to those climates, and accordingly need to be managed differently than the 181 and 343 that came directly from France.'
The brief was simple, she said: 'We wanted a pure Merlot to showcase what the new clones could do; we wanted to vinify the batches separately so that we could learn from them; we wanted to attempt a classic, European-style Merlot, as we knew these newer clones ripen at a lower Baumé.'
They now vinify separate batches for grafted and ungrafted clones, some with natural yeasts, and are keeping all press wine separate until blending, to track its progression.
The results show that, like Heekin in Vermont, the best winemaking is about experimentation, hard work and not giving up.
Both women are without doubt part of that long tradition of winemakers who believe in their ability to make a difference – and by believing, make it so.
---
Jane Anson is away.
Editing for Decanter.com by Ellie Douglas.
---
This article is from Jane Anson's column in the July 2017 issue of Decanter magazine. Subscribe to Decanter here.

More from Jane Anson:
Jane Anson talks through the changes…
Inside a billionaires' playground…
Some brokers say a third of wines didn't sell through…
Jane Anson meets the man behind Sula winery…
Jane Anson analyses Liv-ex's new version of Bordeaux hierarchy…
The latest international name to be on the Place to Bordeaux…