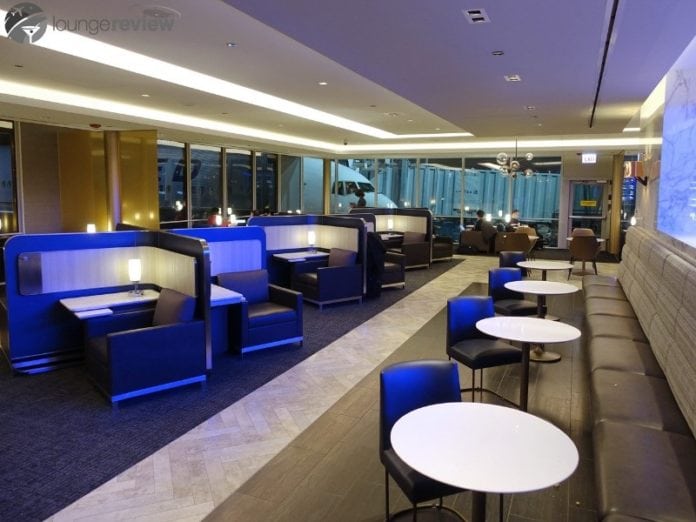 Best Business Class lounge in the U.S. named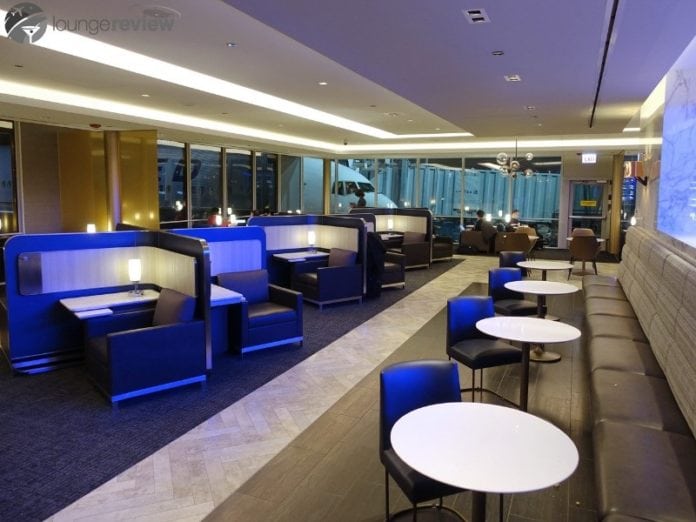 Best Business Class lounge in the U.S. named
The United Polaris lounge at Chicago O'Hare International Airport has been voted Best Business Class Lounge in the United States by the 2018 World Airline Awards from Skytrax. The highly-coveted award, referred to as the Passenger's Choice Awards, was voted on by more than 20 million airline customers across the globe.
"What is especially exciting about this distinction is that it comes from passengers," said United's Vice President of Marketing, Mark Krolick. "This win is a testament to United's efforts to provide our customers with a dramatically-redesigned, luxurious, sleep-enhancing travel experience, which begins with our Polaris lounges."
With a focus on providing a more tranquil journey from departure-to-landing, United has opened an exclusive portfolio of United Polaris lounges at Chicago O'Hare International Airport, Houston's George Bush Intercontinental Airport, Newark Liberty International Airport and San Francisco International Airport.
The only lounge of its kind offered by a U.S. airline to international business class customers, United Polaris lounges feature a custom scent, curated music playlist and subtle mood lighting which come together to create a notable sensory experience. Each location offers a variety of seating areas to meet the needs of customers, whether they want to charge their mobile devices, take advantage of complimentary high-speed Wi-Fi, enjoy a gourmet meal, or simply rest before their flight. United Polaris lounge signature seats are designed with an oversized chair, integrated work or dining table, large privacy dividers and a personal side lamp.
Tucked away from the rest of the lounge, daybeds outfitted with a Saks Fifth Avenue blanket and pillow offer a quiet place to rest. Visitors also have the option to freshen up in spa-like shower suites featuring Soho House & Co's Cowshed Spa products, with a valet available to steam clothes.
When it comes to dining, customers can look forward to a culinary journey with an inventive, seasonal menu that includes nods to both the local city as well as the popular destinations the airline serves. Visitors are able to grab something from the buffet before boarding or settle in for a full meal in the private dining space. Each lounge has an extensive drinks menu featuring popular wines, beers and craft cocktails that rival any speakeasy, with house-made anise-infused vodka and house-made oolong-steeped bourbon.
Customers traveling in United Polaris business class or United Polaris first class on long-haul international flights have Polaris lounge access as well as customers traveling on select long-haul international flights on a Star Alliance partner airline in international first or business class.
United Polaris business class represents the airline's most significant product transformation in more than a decade and the airline continues to increase momentum of its roll-out. On average, United plans to add one aircraft with the new United Polaris business class seat every 10 days from now through 2020, and the United Polaris lounge at Los Angeles International Airport is expected to open later this year.
Star Alliance, of which United is a founding member, was also victorious in this year's Awards, claiming the Best Airline Alliance title for the third consecutive year. Star Alliance was the first airline alliance to receive the Best Alliance Award when the category was introduced in 2005 and has since won the award nine times.
Through the world's largest airline alliance, United customers have seamless travel options to destinations in nearly 200 countries. MileagePlus members may earn and use miles on United and 27 other Star Alliance member airlines, and Premier members are recognized with added benefits around the world. Star Alliance's Los Angeles Lounge retained the Best Airline Alliance Lounge Award for the fourth year in a row. With more than 1,000 locations, the Star Alliance lounge network is the largest in the world.
yahoo