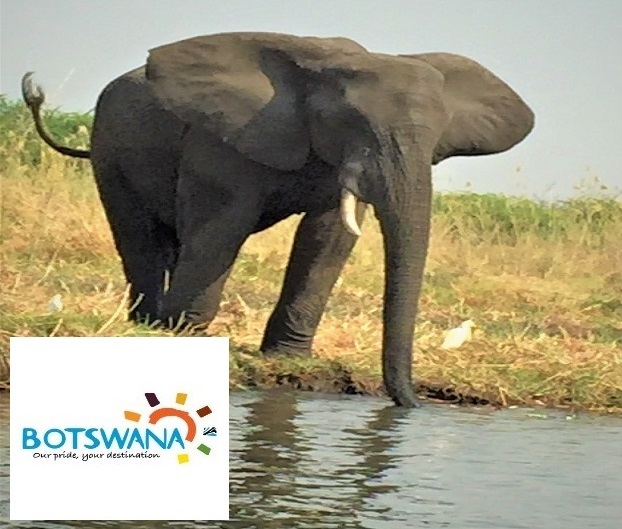 Botswana: A go-to destination for safari
Know Before You Go
When considering a safari holiday in Botswana, one of the first questions asked, "Is It Safe?" Travel.state.gov advises visitors to exercise "normal" precautions while traveling in Botswana. What this means is that the country has crime, just as other countries; however, travelers frequently lose sight of their surroundings and become targets. It is a good idea to be vigilant about your valuables and yourself, wherever you are.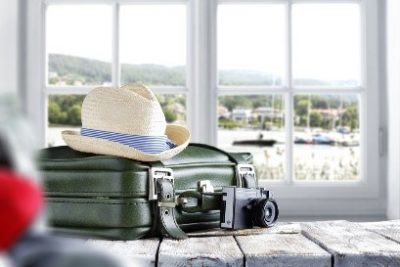 Go Solo?
While a large number of visitors travel through Botswana as part of a tourist group (highly recommended), others seek the freedom of independent travel. If this is your preference and you plan to drive through the country it is important to note that Botswana is one of 13 left-side drive countries in Africa and that road conditions can be challenging.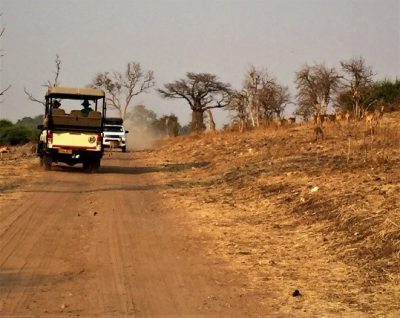 The major highways (frequently 2 lanes) offer acceptable driving conditions; however, shoulders for emergency pull-offs may not be available and disabled cars and trucks are often "stuck" in the middle of the road. Animals, vegetation, heavy rains, poor lighting, non-functioning traffic lights and roadside fires, may cause lack of visibility and conceal road hazards.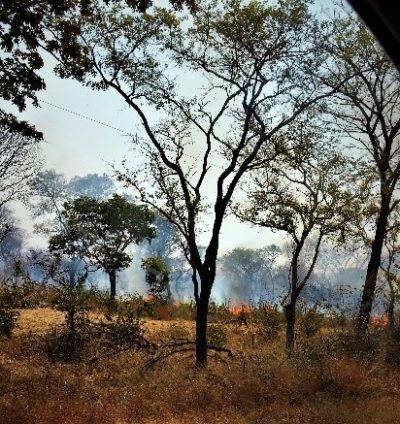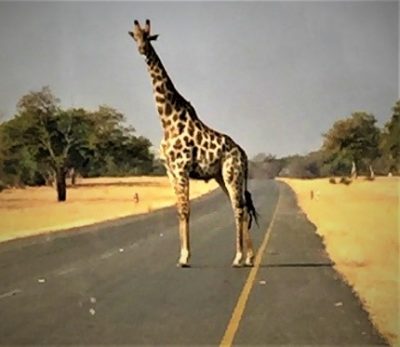 Local citizens have their own systems for driving and they may not conform to international standards (or expectations) and this reality may make driving hazardous.
For the sake of safety, the US government advisory recommends that car doors remain locked and windows closed as valuables have been snatched through car windows. Seat belts are required and driving after dark is not advised. Road signs are rare, and the use of a GPS system is encouraged. As a route is planned, include the location for police stations, hospitals, shops, and gas stations (there are very few on major thoroughfares).
Public Transportation
Public transportation, mini-vans and taxis are available and inexpensive; however, be cautious because not all vehicles are road worthy, and tourists are marks for criminals. To avoid disputes, establish charges for the transportation in advance of the ride, and keep small change quickly available for payment while keeping larger amounts hidden. Look for blue license plates for legitimate drivers.
Airports
Many airports throughout the region have not been updated and services may be very limited, including bathrooms (bring your own toilet paper and sanitation wipes), security, surveillance and signage. Do not put high-value items or medicine in checked luggage as items do go missing after the luggage is gate-checked. Locks are useless.
The police are well-intentioned and actively try to be helpful; however, there are shortages in personnel and resources are limited. Vehicle and foot patrols in residential and commercial areas are infrequent and police mobile response capabilities are slow.
Visitors are subject to local law and US citizens remain subject to US laws. All travelers are advised to keep official identification with them in the event they are stopped/questioned by law enforcement.
Travel documents
Many countries require a valid visa prior to entry. These visas may carry large cash payments (credit/debit cards may not be acceptable). Before leaving home, check with the embassies/consulates of the countries being visited to make sure you have the appropriate paperwork available as you cross the border from one country to the next, and – have the right amount of cash. Without the visas and a receipt of the cash payment, visitors can be denied entry. In some countries there is an additional fee to exit the locale.
Make sure to have a current valid driver's license if you are renting a car, along with medical evacuation insurance and certified copies of unabridged birth certificates for children if traveling to/ from South Africa. Additional certified forms are required if traveling with only one parent; failure to have the required forms can cause long delays or even denial of transit. Always keep your passport in an accessible (but secure) location with copies in luggage and online. Check with the embassies/consulates to determine if you have the required number of empty pages on your passport before leaving home. If your passport does not meet local demands, you may be denied entry (or exit).
Your cellphone should be unlocked or buy a local SIM card. Use a local number as rates are cheaper. Satellite phones are useful in remote locations.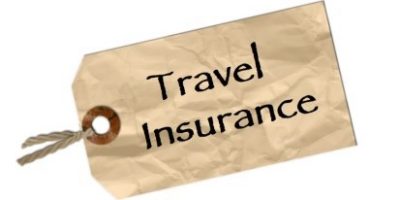 Insurance
Medical evacuation is expensive and, therefore, travel insurance with evacuation services should be secured before leaving home. Approximately one-quarter of the population is infected with HIV and visitors are advised to exercise caution if engaging in sexual activity or exposed to blood other than that supplied by a hospital.
STEP
It is also recommended that travelers enroll in the Smart Traveler Enrollment Program (STEP) to receive alerts and it also makes it easier to locate you in the case of an emergency.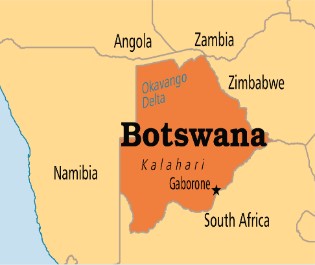 An Economic Miracle
Botswana, since its independence has a relatively stable record of governance. Unlike other countries (i.e., Kenya, Malawi, Nigeria, and Zaire), corruption, authoritarian rule, patronage and mismanagement have not overtaken Botswana politics, and some consider it "an oasis in a desert of corruption."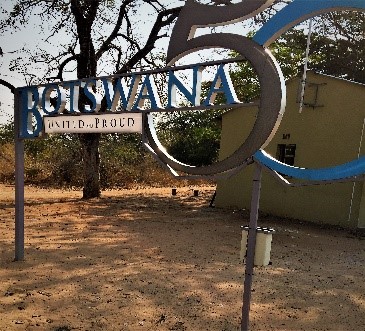 Safari Lodges
Not all lodges are created equal. There are high-end luxury lodges, moderately priced camps and accommodations for backpackers. It is important to check and double check every amenity that is important to you and consider whether (or not) the absence of the service will be a deal breaker.
Not every facility has air conditioning, ice machines, or international hygiene standards. In this region, price frequently illustrates the cliché…you get what you pay for. In addition, if you are traveling solo, lodges will frequently add a surcharge to the room rate. While online safari information is interesting, personal recommendations from professionals is important to assure a successful experience. Check (and re-check) with a safari consultant to determine costs and amenities. You may want to contact Ross Kennedy ([email protected]) to discuss travel options and costs.

Recommended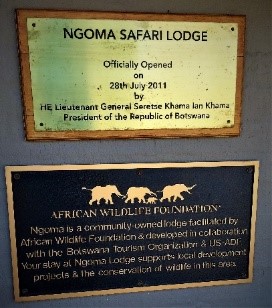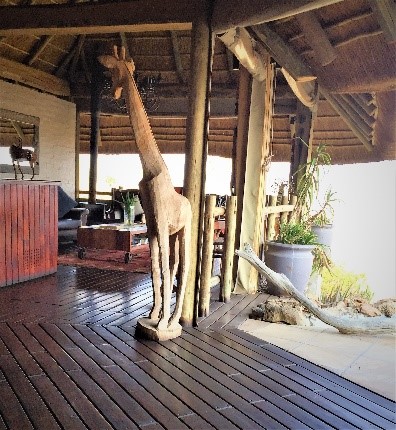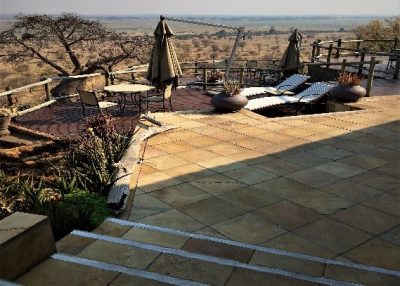 Ngoma Lodge, Chobe National Park, Botswana (opened 2011)
The lodge gives the impression that it is in the middle of nowhere. In reality, it is less than one hour from Kasane International Airport. Perhaps it is the unpaved road from the main thoroughfare, through deserted terrain and no signage that delivers the remote impression…whatever the reason, it is with great joy that I noted the Ngoma sign and could relax. The property is adjacent to Chobe National Park, recognized for having the highest concentration of game in Africa, with 129,000 elephants.
The interior design of Ngoma is comfortable and casual, and the spaces bring attention to the African culture with fabrics from local Zimbabwe tribes and Zulu artifacts. Sundowners (evening drinks) and meals are served on an open-air deck that overlooks a watering hole, attracting buffalos, zebras and giraffes.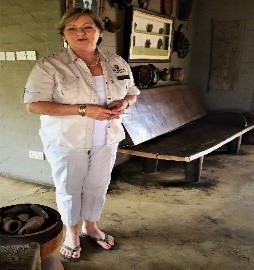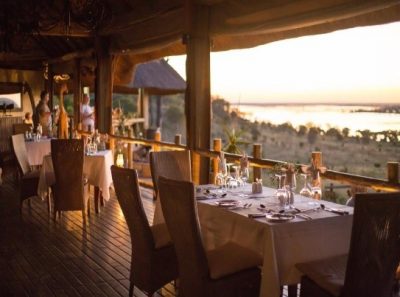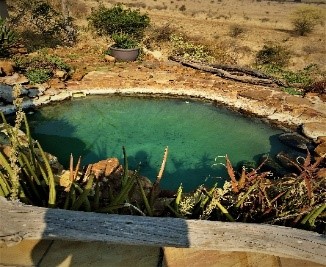 The kindness and attention from the management, staff and guides is so perfect – it is hard to figure out how the level of excellence is achieved and maintained. Dining (3 gourmet meals a day), along with top-of-the shelf wines and spirits, makes Ngoma a preferred destination lodge.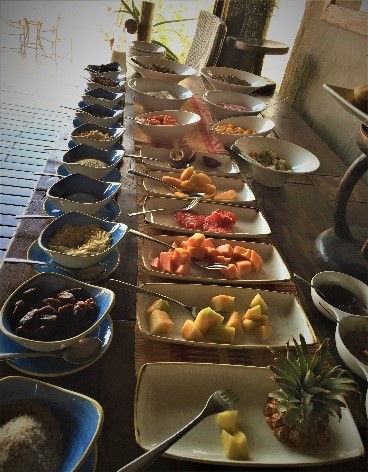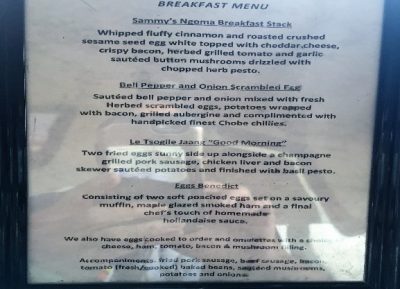 The property includes 8 private suites in separate huts that are constructed with thatched roofs and stone floors. In-room amenities include Nespresso coffee makers, showers/baths, comfortable beds, and floor to ceiling windows with views of the wildlife.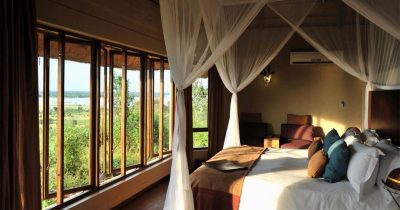 Ngoma guests can participate in walking safaris, night drives as well as full-day game-viewing trips and river cruises.
Chobe National Park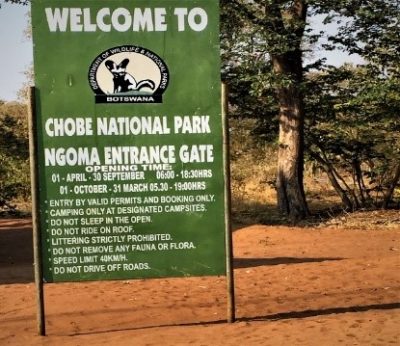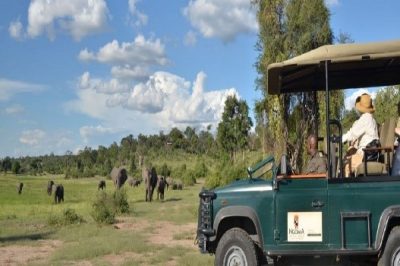 Chobe is a very unusual destination as the diversity of water and land has created different game viewing experiences covering floodplains, swamps and woodland. Between the Park and the River, there is so much wildlife activity it is challenging to see it all and capture the experience in photos.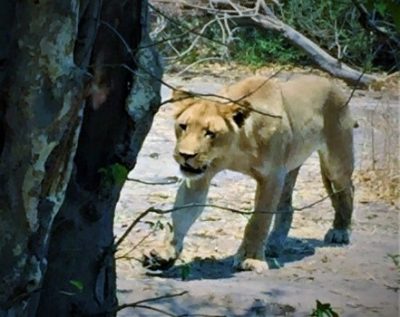 Chobe residents include zebras, impalas, baboons, blue wildebeests, kudu, giraffes, warthogs and vervet monkeys. Cheetahs, leopards and Africa's rare wild dogs may be viewed while lions and spotted hyenas are common. The riverfront is the gathering place for hippos, crocodiles, and leguvaans (the second longest lizard in Africa). There are also over 450 bird species throughout the Park.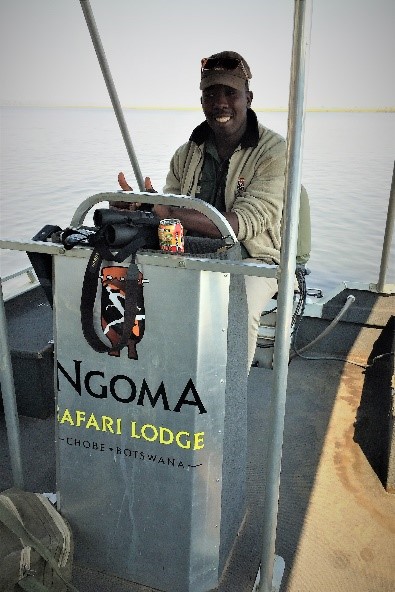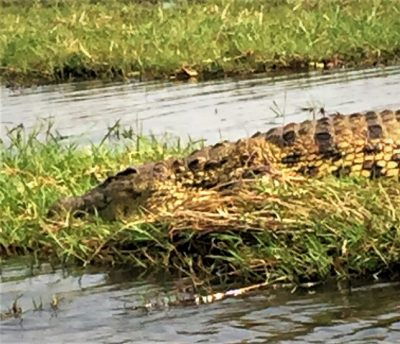 Tourism. A Rich Future
Botswana has a commitment to the preservation of its environment and cultural heritage with 38 percent of its land officially protected. The government encourages sustainable tourism and visitors can support the tourism effort by increasing their length of stay beyond 7-10-day average. To this end, the government is working with wholesalers and retailers to offer products that will motivate travelers to increase the time spent in the country. For additional information, click here. http://www.botswanatourism.co.bw/
© Dr. Elinor Garely. This copyright article, including photos, may not be reproduced without written permission from the author.