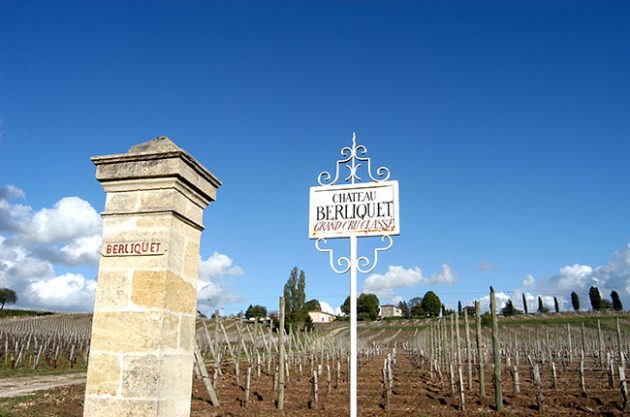 Chanel expands in Bordeaux with Château Berliquet deal
Luxury fashion house Chanel has bought a third Bordeaux wine estate, confirming that it has acquired Château Berliquet in St-Emilion after months of speculation.
Maison Chanel and its owners, the Wertheimer brothers, ended several weeks of rumours by confirming the acquisition of Château Berliquet, a St-Emilion Grand Cru Classé. A fee was not disclosed.
Decanter.com understands from sources close to the deal that it was agreed earlier this summer that Nicolas Audebert would take on management of Berliquet.
He already manages Chanel's other two properties, nearby Château Canon and also Château Rauzan-Ségla in Margaux.
Berliquet extends over 10 hectares, is situated between Château Canon and Château Belair-Monange and is planted with 70 percent Merlot, 25 percent Cabernet Franc and 5 percent Cabernet Sauvignon.
It is the latest of several châteaux to change hands in Bordeaux this year.
Audebert described Berliquet as a 'jewel' in the heart of St-Emilion.
'The structural imprint of the limestone plateau is evident here,' he said, adding that the estate has the potential to produce wines that are 'at once racy, tense and elegant'.
Château Berliquet will keep its autonomy and not integrate with Château Canon.
Previously, the estate was managed by Nicolas Thienpont, managing director of Château Pavie Macquin, with the assistance of Stéphane Derenoncourt.
'We salute the work initiated by our predecessors, Stéphane Derenoncourt and Nicolas Thienpont, and we intend to continue these efforts to give this magnificent terroir the opportunity to express its full potential,' said Audebert.
More stories like this: