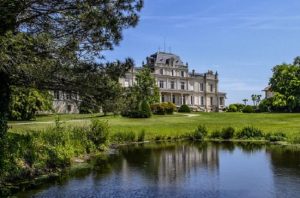 Château Giscours denies deliberately breaking chaptalisation rules
Château Giscours in Bordeaux has strongly denied any suggestion that it purposefully broke rules on chaptalisation of wine after learning that French authorities intend to prosecute the estate.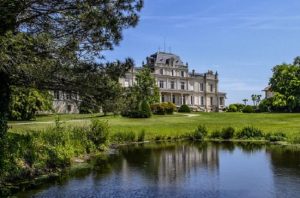 Château Giscours is facing a court case, likely to be in June, over the alleged illegal chaptalisation of some of its wine from the Bordeaux 2016 vintage.
French authorities have accused Giscours, based in the Margaux appellation, of knowingly chaptalising Merlot wine against the rules.
Chaptalisation, a method of adding sucrose to grape juice that can then boost alcohol levels in wine, was allowed for all grape varieties except Merlot across several Bordeaux appellations in the 2016 vintage.
Giscours said that, while it did begin chaptalisation on a vat of 2016 wine containing 20% Merlot and 80% Cabernet Sauvignon, it did so in good faith; having received what it believed to be written clearance to do so from Margaux wine body, the Syndicat de l'appellation Margaux.
'There was no intention at all to try to do anything against the regulations,' Alexander Van Beek, director general of Giscours, told Decanter.com. The case did not concern the Giscours 2016 first wine, he said.
He said that Giscours and many other estates had applied to chaptalise some of the juice from the 2016 vintage.
An initial email from the Margaux appellation body to Giscours on 10 October 2016 said that chaptalisation at up to 1% of abv would be fine, according to the estate.
But, a second email later the same day clarified that Merlot should not be chaptalised.
Giscours said that, by that stage, it had already begun work on one of its vats.
A letter to Giscours from the Margaux appellation body, dated 1 February 2018, confirmed that its first email on 10 October 2016 didn't include the detail about Merlot.
'We have all of the documents to prove our innocence,' Van Beek said, adding that the whole issue had been a 'communication mistake'.
Part of the problem, he added, was the 'complicated system'.
Requests for chaptalisation have to be passed up to France's appellation body, the INAO, but final clearance must be given by the regional government; in this case the 'Préfet' in Bordeaux.
Faced with time pressure in the cellar, this can cause headaches, said Van Beek.
Bordeaux's Préfet did not officially endorse chaptalisation on 2016 vintage wines excluding Merlot until 11 October 2016, and this was signed off by INAO a day later, according to the letter to Giscours from Margaux's appellation body.
But the Margaux appellation body was understood to have emailed winemakers two days earlier, after receiving reassurances from INAO.
---
The post Château Giscours denies deliberately breaking chaptalisation rules appeared first on Decanter.