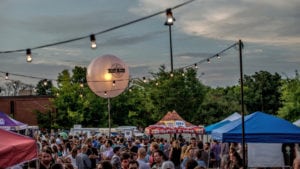 Craft beer is tourism gold in Mississippi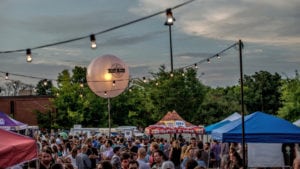 When the Mississippi legislature allowed craft breweries to sell their beer on site, they changed the game which subsequently opened the doors to a new form of tourism.
"More than half of the customers that come through the brewery are actually tourists," Melia Christensen, the owner of a local brewery, told local news channel WLOX.
"There is a strong movement around craft beer nationally. There's a lot of people when they travel, it's just a thing. They just go visit the local brewery," added Christensen.
Since the law was changed last year, craft brewers have been enjoying seeing the fruits of their labor. "We love going out throughout Mississippi and seeing our cans on store shelves. It's a great feeling," said Christensen about her brewery.
According to WLOX, the Craft Beer Festival in MGM Park saw visitors from the area and beyond. Those who love craft beer and traveling say it's great. That the two can be combined.
Festival organizers told WLOX they are expecting the event to grow, and more breweries may be opening their doors, meaning the Mississippi Gulf Coast could be the next big travel spot for millennial beer connoisseurs.

Separately, The Fondren Renaissance Foundation is joining with Capital City Beverage Company and Southern Beverage Company to host the fourth annual Mississippi Craft Beer Festival on Friday, June 15, at Duling Hall (622 Duling Ave.). The event will feature samples of more than 100 beers from more than three dozen craft breweries, including Lucky Town Brewing Company, Lazy Magnolia Brewery and Southern Prohibition Brewing.

Tickets for the event are on sale now, and customers can purchase them online or inside Hops & Habanas (2771 Old Canton Road). General admission is $30 in advance or $35 on the day of the event, and includes unlimited tastings. A designated driver ticket is also available at the door for $10.

VIP tickets are also available to up to 250 people for $60 in advance or $65 on the day of the event. Those ticket-holders receive early access at 5 p.m. and get "first dibs" tastings, a souvenir, a wallet bottle opener and complimentary snacks from food vendors during the VIP hour. They will also be allowed to come and go from the festival until 9 p.m.
Related
yahoo