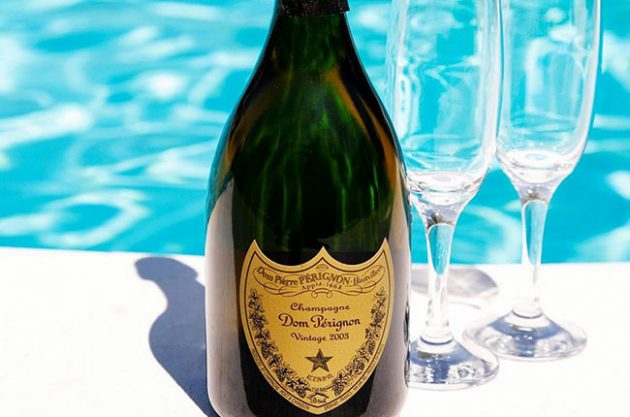 Dom Pérignon says it will deliver Champagne in one hour
Dom Pérignon has launched a 'one-hour luxury delivery' service in the US, allowing those in immediate need of bubbly to click-and-buy on their mobiles for perfectly chilled Champagne delivered to their door…
Dom Pérignon Champagne delivery service launched with Thirstie app

Cities covered: New York, Miami, San Francisco, Chicago, Austin, Houston – and also Toronto in Canada
Full story
Trapped in your house with no luxury Champagne?
Dom Pérignon has announced a new on-demand sales service in several US cities, claiming to deliver a pre-chilled bottle of its Champagne within an hour.
The Champagne house, owned by LVMH, has teamed up with US alcohol delivery app Thirstie, which claims to be 'like having a butler in your pocket'.
---
---
The service recognises the 'on demand and immediate world [consumers] live in,' said vice president of Dom Pérignon, Jorge Cosano.
The move is part of an increasing trend for on-demand wine, beer and spirits.
Veuve Clicquot, another Moët Hennessy brand, partnered with Deliveroo last December to get London homes and offices through the holiday season.
Prior to that, Majestic wine also partnered with Deliveroo during summer 2016, claiming to deliver bottles to Londoners in 'an average of 20 minutes'. Several other wine bars and apps have also signed up to Deliveroo, while rivals such as Uber and Amazon have sought to take advantage via their own platforms.
How do I get it?
The Thirstie app is downloadable on Android and iOs devices, and they currently deliver to US cities including New York, Miami, San Francisco, Chicago, Austin, Houston — as well as Toronto in Canada. It is also set to be launched in the Hamptons.
Domperignon.com is also platforming the 1 hour service, advertising delivery of Dom Pérignon, Vintage 2006 and P2 1998 on their site.
---
---
What's available?*
Dom Pérignon, P2 1998
Dom Pérignon, Vintage 2004
Dom Pérignon, Vintage 2006
Dom Pérignon, Vintage Rosé 2004
Dom Pérignon, Vintage Rosé 2004 — Limited edition by Michael Riedel
*As seen on thirstie.com
See Dom Pérignon vintage reviews on Decanter.com:
DP's second plentitude release. Energy, drive and dynamism. Seamless, pure fruit and deep vinosity.
Yet another masterpiece created by Richard Geoffroy. Unmistakable Dom Pérignon style with unparalleled silkiness throughout the…
A russet-red hue, thanks to a higher proportion of still Pinot Noir used. The scents and flavours are something special. Exciting…
Latest wine news:
What were the hardest matches…?
Bag-in-box is back in a big way, says Amazon…
Tenth of Treasury Wine Estates vineyard was damaged…
UK police raid uncovers possible wine crime ring…
BI reports 43% sales rise due to Asian demand…