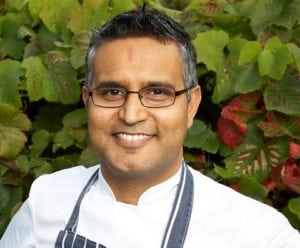 Dubai Marriott Marquis Hotel axes Indian celebrity chef over 'anti-Islam' tweet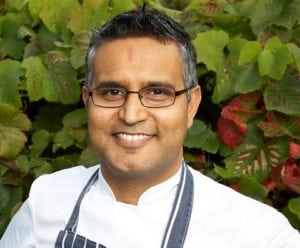 JW Marriott Marquis Dubai axes Indian celebrity chef over 'anti-Islam' tweet
Indian-born celebrity chef has had his contract with a Dubai hotel cancelled after tweeting that Islam has terrorized Hindus for thousands of years.
Atul Kochar, a Michelin-star chef associated with the luxury Rang Mahal restaurant in the JW Marriott Marquis Hotel in Dubai, directed his tweet at Indian actress Priyanka Chopra after being angered by a plotline in the US TV show 'Quantico.'
In the show, Chopra's FBI agent character uncovered a plot by Hindu extremists to frame Pakistan for a terrorist attack. The storyline was the source of huge controversy online, with many people in India branding the Indian-born actress a "traitor." Chopra has since apologized for her role in the episode.
"It's sad to see that you [Chopra] have not respected the sentiments of Hindus who have been terrorized by Islam over 2000 years. Shame on You," Kochar wrote in the now-deleted tweet.
London-based Kochar posted an apology of his own to Twitter on Monday. In it, he denied being Islamophobic and said that he recognized the "inaccuracies" in his comments. In a second apology posted Tuesday, the chef labelled his remarks "insensitive and wrong."
His repentant tone was not enough for his employers who, presumably spooked by threats on social media to boycott the Dubai Marriott, terminated his contract Wednesday. It is not yet clear if the controversy will affect his relationships with five other restaurants in the UK and Spain.
The 'Quantico' controversy and Kochar's firing comes at a time of rising Hindu nationalism in India. Indian Prime Minister Narendra Modi is considered a staunch nationalist and has previously made comments about the country casting off its "1,200-year slave mentality", seemingly a reference to the periods of Islamic and British colonial rule.
ABC, the producers of 'Quantico,' has also apologized for the episode and defended Chopra who has been targeted for abuse online. Chopra, a Bollywood star, is one of the highest paid Indian actors of all time.
Related
yahoo