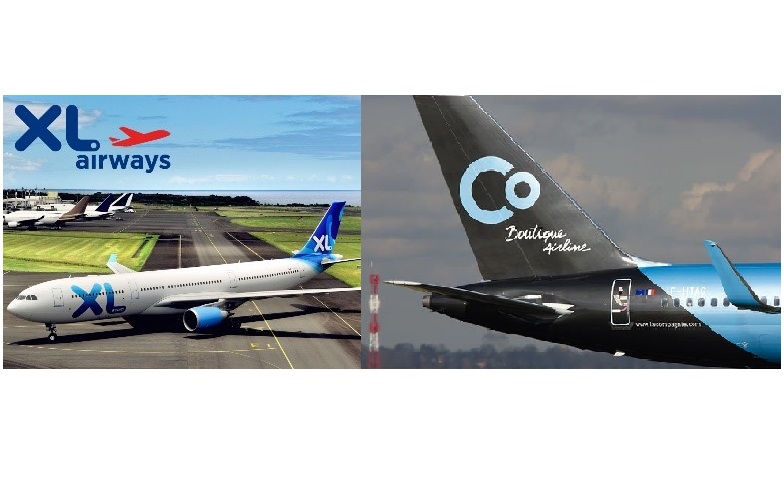 French airline seduces frugal fliers
Maybe it is the baby blue that provides eye appeal on the exterior and interior of the aircrafts of this French airline. Maybe it is because I am so accustomed to being abused by airline personnel when I fly that courteous service from ground and in-flight cabin crews causes me to pause and praise the gods of the sky for a pleasant experience. Maybe it is the attractive uniforms of La Compagnie onboard staff that was styled by the French design firm, Vicomte A. Maybe it is the endless stream of top-shelf wines and spirits that make the La Compagnie delicious.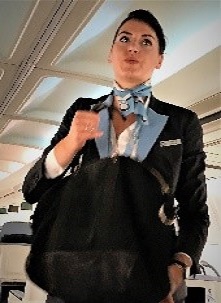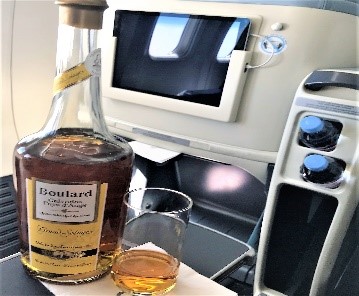 Maybe it is the easy check-in, the efficient boarding, and no-hassle in-cabin experience that motivates me to make another reservation. Whatever the reasons, my recent flights to Paris on XL (all Economy class) and from Paris to New York on La Compagnie (all Business Class) were so agreeable that I am inspired to share my delight.
Under most circumstances, flying has become a necessary evil. There is no way to get to Europe efficiently and effectively – except by air. The flights are usually the most quickly forgotten part of the journey. In addition to the cost of legacy airlines, there is the psychological and physical pain of small seats, poor air quality, horrible food, and personnel that should be working with machines and not people.
Leadership. Magnin Changes the Experience
I think that the primary reason for the positive experiences I recently enjoyed on XL and La Compagnie can be traced directly to the desk of Laurent Magnin, Chairman and CEO of XL and President, La Compagnie.
Magnin was born (1959) to lead, and he directs his team with the ease and good grace rarely found in contemporary c-suite executives. The good news for us is that he exercises his passion for excellence in the airline industry and we, the consumers, are the beneficiary.
Working since he was 15 years old, he has the spirit of an entrepreneur, combined with the intelligence and commanding presence of a military general that is leavened by the personality of a French movie star (think Gerard Depardieu). Zealous about his airlines, his commitment to a quality product is evident, especially on La Compagnie.
Team View
Whether it is his charm or commanding personality (or both), his employees have not declared a strike in 12 years (unlike Air France that has personnel striking as frequently as the weather changes). He is in continuous dialogue with unions, and there is a mutual respect between labor representatives, personnel, and his office. Magnin attributes his success to the quality of his employees and a business model that is less complex than the legacy airlines and the utilization of limited aircraft types.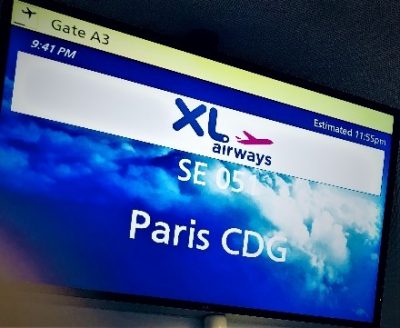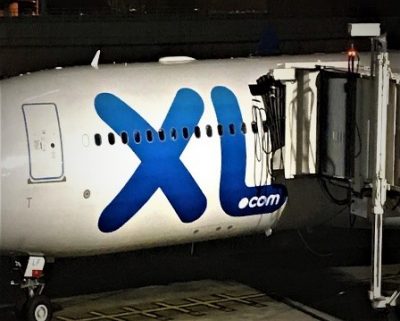 Getting to Go
Cedric Pastour started XL in August 1995 as Societe de Transport Aerien Regional, and it was traded under Star Europe with corporate headquarters at De Gaulle. There was a name change in 1997, and it was traded as Star Airlines. In 2006, another name change, this time to XL Airways France, and in 2016, XL Airways France and La Compagnie merged, creating the first French long-haul low-fare group addressing the needs of business- and economy-class flyers on the New York – Paris journey (corporately and legally known as Dreamjet SAS). The 74-seat La Compagnie – all-business-class aircraft is leased from Icelandiair.
Today XL flights are available to:
• Africa (Reunion Island)
• Cuba (Varadero)
• Dominican Republic (Puerto Plata and Punta Cana)
• France (Paris, Lyon, Marseille, Nantes, and Toulouse)
• Guadeloupe
• Israel (Tel Aviv)
• Martinique
• Mexico (Cancun)
• USA (Los Angeles, Miami, NY, and San Francisco)
La Compagnie flies to/from France (Orly) and to/from Newark (EWR) and holds 20 percent of the market between Paris and New York (in business-class service). With only two planes, it is definitely the "little mouse that roars."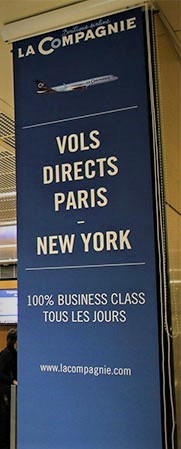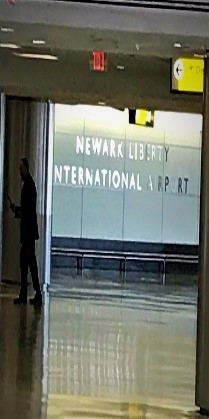 Passengers, Guests, or Consumers
Magnin finds that many people selecting La Compagnie and XL are spending their own money to buy tickets for themselves, their families, and/or their new start-up businesses; they are not expensing the tickets on corporate T/E accounts. He acknowledges that the lower airfares have increased travel options, offering seats on planes to an expanded marketplace.
Using his business model that includes the increased use of aircraft makes the operational side of his enterprise cost effective. Planes that are frequently used and well-maintained are better than planes that are under-utilized. In some years, XL registered among the top 5 users of the Airbus A330 with 5,000 hours of flights per year. Bulk purchase of fuel, pooling of insurance, and aircraft maintenance have allowed the organization to reduce costs.
Currently each airline uses only one type of aircraft – Airbus A330 for XL and Boeing 757 for La Compagnie. The Boeing 757-200 has 19 rows with 74 large comfortable leather seats that recline at 175 degrees, separated by over five feet of empty space.
Currently, departures from JFK on XL are scheduled a few minutes before midnight, delivering passengers to CDG at 1 PM. La Compagnie departs ORY in the morning, providing an early afternoon arrival at EWR.
Two Steps Forward
The future for small independent airlines may be found in cooperation. France's upstarts are seeking opportunities to work more closely together in order to compete with the legacy carriers (think Air France). There is a plan to bring together Air Caraibes, French bee, XL, La Compagnie, and Corsair (a subsidiary of German TUI Group) to form a more powerful and competitive environment to Air France.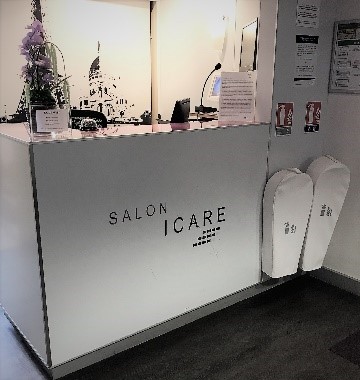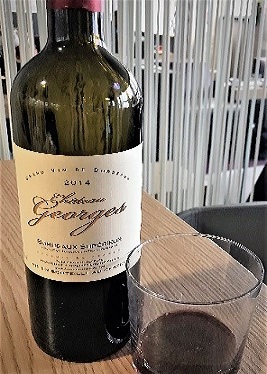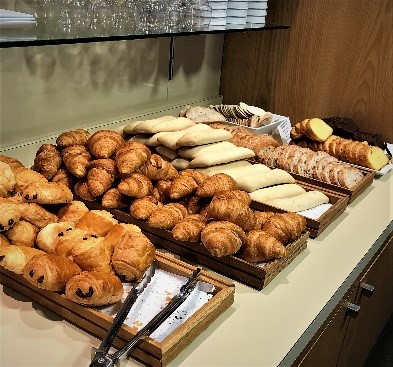 La Compagnie passengers have access to a pre-boarding lounge (pictured at CDG), complete with complimentary wines and spirits, as well as small bites and snacks.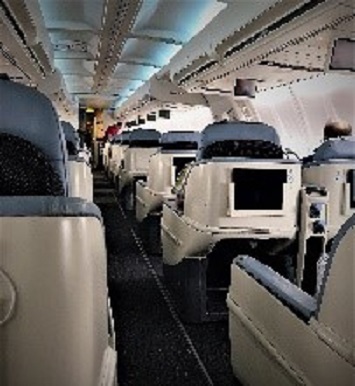 Onboard the WOW includes incredibly large and comfortable flexible seats (with 5 feet of space); a personal Samsung Galaxy Pro Tablet with movies, books, magazines; a travel kit with refreshing amenities; plus a hypoallergenic pillow; blanket; headphones; and storage space for sports equipment and hand luggage.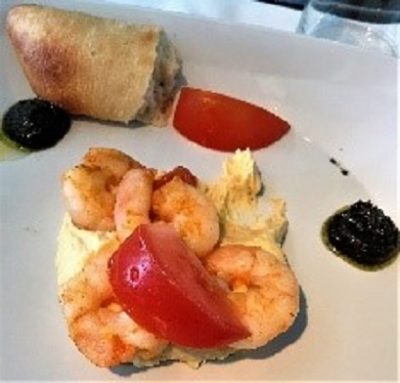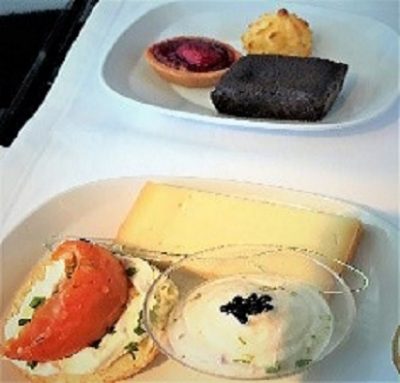 Meals look good enough to eat, and wines/spirits are available at no extra cost. Distinct dietary requests receive a wink and a nod, so it is probably better/best to accept the airline offerings (without special requests) or bring your own preferences along for the journey.
Growing Bigger
Magnin has plans to grow its fleet size in 2019 and expand services in the US and international markets as well as non-stop service from the US to destinations beyond Paris (i.e., Marseilles and Lyons).
France is a superb destination for food, wine, and shopping (especially at One Nation Paris and La Vallee). In France, ground transportation connections from the airports via Rail Europe makes getting from one French city to another (think Paris, Bordeaux, and Reims), easy/peasy, and the local bus and metro transportation systems in these cities are efficient and inexpensive. The entire French journey is definitely desirable, delicious, and affordable.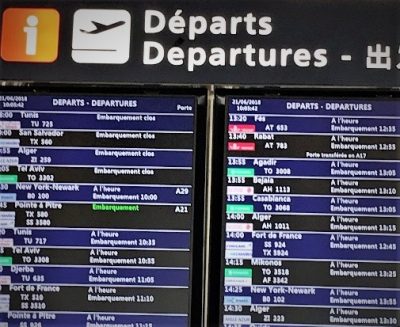 Travel with a French Flair
Visit France this summer and plan returns for the autumn and winter. There is no need to stay home when flying with XL, and La Compagnie makes Europe affordable, and France makes it fun.
© Dr. Elinor Garely. This copyright article, including photos, may not be reproduced without written permission from the author.