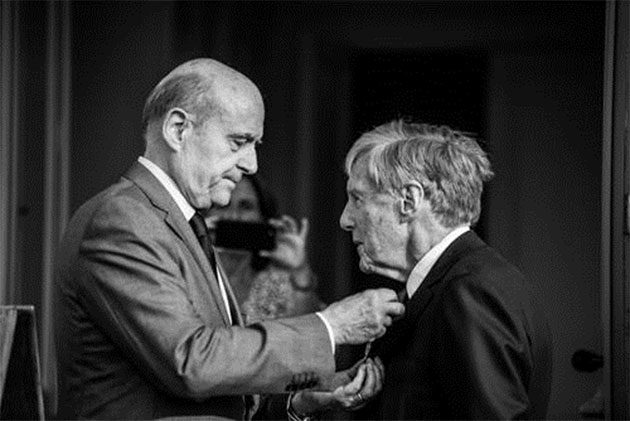 Haut-Bailly owner makes 'officer' grade on French honours list
Robert G Wilmers, owner of Château Haut-Bailly in Pessac Léognan since 1998 and chairman of M&T Bank Corporation in the US, has been awarded one of France's highest civilian honours.
Bob Wilmers was awarded 'officer' status in France's Legion of Honour system.
France's Légion d'Honneur merit system was originally devised by Napoleon Bonaparte as a way of rewarding civilians as well as soldiers.
Wilmers joins a cast that includes fellow Americans Miles Davis, Bob Dylan and Colin Powell. He was given the award by Bordeaux mayor and former French prime minister Alain Juppé at a ceremony at Haut-Bailly.
Besides his links to the French wine industry, Wilmers was recognised in particular for his charitable work that spans both France and the United States, including the non-profit Partner University Fund (PUF) that is a collaboration between the French government, American private donors and the French-American Cultural Exchange foundation.
PUF has allocated funds to over 97 universities and research institutes in both countries, allowing them to collaborate on more than 87 projects in science and the humanities. More than 100 students each year have benefited from this exchange programme since it was established in 2009.
Wilmers is also chairman of the Alliance Française in New York.
On collecting the award, Wilmers told the assembled crowd of politicians, négociants and local château owners of his early trips to Biarritz with his parents as a child, and his later visits to Paris and Bordeaux, 'when I began to uncover the true beauty of your country; a beauty that I pay homage to today'.
'French influence is present in some of America's finest restaurants from Chez Panisse in California to Le Bernardin in New York,' said Wilmers. 'France and the United States are also linked not only by civilization, but by attacks on that civilization, from the Boston bombing to the Bataclan atrocities.'
Several wine world names have previously been added to France's honours list.
The late Bordeaux professor Denis Dubourdieu, responsible for many advances in wine knowledge in the 20th and 21st centuries, was made a chevalier in the Légion d'Honneur system.