Italian wines seduce New Yorkers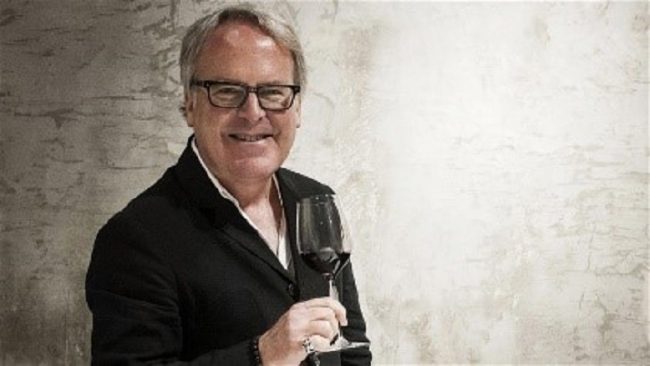 "Wine is an Emotion"
James Suckling, the noted wine critic, did not know that wine would become his passion during his college years; at Utah State University he studied political science at Utah State and at the University of Wisconsin (Madison) he focused on journalism.
Thanks to his father he developed an interest in wine and joined the Wine Spectator and began to engage in blind tastings of the wines of Bordeaux with Alexis Lichine, visiting wineries in Italy and traveling through Europe.
In 1985 he started the European office for Wine Spectator and lived in Paris reviewing all European wines, with a focus on the wines of Italy, Bordeaux and Port Wine, publishing his first book, Vintage Port. In 2010 he left M. Shanken Communications to pursue his own interests in media, and special events marketing.
As a member of Wine Spectator, Suckling tasted an average of 4000 wines annually with 50 percent from Italy. Suckling approaches wines, "…on what I taste in the mouth; I find concentration of fruit, of the tannins, the alcohol and the acid. The most revealing element is the persistence of the taste in the mouth, the aftertaste…It should be an emotion, not something scientific. Fine wine is harmony…" (Toscana regina di armonia, Corriere della Sera).
The Venue
Frank Gehry's first structure in New York (completed in 2007), was the venue for this celebrated wine event.
James Suckling Great Wines of Italy. Curated
The Suckling wine event in Manhattan showcases Italy's popular wines from prestigious and renowned brands selected from boutique wineries. Suckling personally selects the Italian wines that run from Brunello's and Barolos to Super Tuscans, Barbaresco's to Amarone's and Chianti Classico's. All wines have been rated top scores of 90 points and higher and many are included in Suckling's list of the Top 100 Italian Wines of 2018.
Villa Raiano. Ventidue 2016. 100 percent Fiano grapes
Thousands of years ago, viticulture started in Campania. Italy, thanks to the Greek colonists who started to plant vines in the region. The area is known as "campania felix" (fertile countryside) and the Fiano grapes deliver white wines that are fresh and fragrant.
Villa Raiano started in 1996 in the village of Raiano, Campania. The new winery was built in 2009 overlooking the River Sabato near San Michele di Serino in the Southern Apennines. The enterprise focuses on the local varieties of Aglianico, Fiano and Greco, primarily sourced (80 percent) from 20 hectares of their own organically farmed vines, across three DOCSG. Aglianico is harvested from a single, 10-hectare, estate in Castelfranci and Greco from two, 4-hectare vineyards in Contrada Marotta, Montefusco. They also produce Falanghina from vineyards owned by local growers. The winemaker is Fortunato Sebastiano.
The vines are guyot-trained and the terroir is primarily clay, calcareous and yellow sandstone. Grapes are picked during the last week in September and whole bunches are pressed. The juice is fermented and then refined in stainless steel for 10-months on fine lees.
Notes: Bright straw yellow to the eye. The nose finds stone fruits (peaches) and yellow apples enhanced by hints of flint and herbs. The palate experience suggests peaches, nectarines, leavened by minerality. The finish is crisp and long. Works as an aperitif and pairs with seafood.
Scarbolo. Pinot Grigio Il Ramato. 2017. Grapes sources from Le Fredis, Codis, Mattia and Cortello vineyards.
Pinot Grigio shares its genetic fingerprint with Pino Noir, Pinot Blanc, etc. The term Pinot Grigio links to lighter wines that are produced in great quantities, especially in northern Italy (Veneto, Friuli-Venezia-Giulia and Trentino- Alto Adige) and commonly described as light, crisp, and dry with aromas of lemon, green apple and blossoms.
The grapes are harvested relatively early with the goal of retaining as much fresh acidity as possible. Fermentation and storage usually take place in stainless-steel tanks to maintain freshness. Made to be enjoyed within 1-2 years of harvest.
Valter Scarbolo
Notes. Valter Scarbolo has a passion for the vine inherited from his father's interest in viticulture. The first vineyards were planted in the 1980s in Lauzacco, on the right bank of Torre River, south of Colli Orientali. The vines are densely planted and sustainability practices are strictly followed. Production – 96,000 bottles on 30 Ha of vines.
Made from Friulian Romato style, macerating Pinot Grigio must with its skins produce wine that is bright copper in color (blend of orange and pink), with a nose of apple, berries and fresh lemons, spices, dried fruit, and herbs. The palate is rewarded with dried fruit and peaches and a lush spiciness. Good structure and tannins.
Loredan Gasparini Venegazzu Asolo Prosecco DOCG Superiore
In Venegazzu of Volpago del Monello, on the slopes of the Riviera, located in the heart of Marca Trevigiana, there are 60 hectares of the Azienda Agricoa Conte Loredan Gasparini. In 1590, historian Bonifacio praised the area in "Trevigian History" finding that "the Trevigi countryside has woodlands useful for timber and for hunting…The land produces excellent wines and the most remarkable is the one of the Montello Riviera – clay earth rich in iron and minerals."
Lorenzo and Giancarlo Palla
Loredan Gasparini started in the 1950s by Count Pero Loredan, a descendant of the Doge of Venice, Leonardo Loredan and since 1973 the business has been owned by Giancarlo Palla.
The wines are produced using the natural wine-making method. After a light pressing, the must is placed in a very low temperature autoclave to initiate a very slow fermentation process. Only indigenous yeasts are used with no additional sugars. The slow low-temperature fermentation extends over 9 months, creating a fine and elegant perlage, giving this spumante extraordinary creaminess.
Notes. The cuvee is from a selection of the best grapes from the old "Belvedere Vineyard," a 1969 plot situated on the Montello hillside (north of Venice), in the historic Prosecco Superiore area. The grapes are from old Prosecco clones.
Light pearl essence to the eye; bouquet – slight creamy notes over floral perfume. On the palate elegant, intense and refreshing. Pairings: Antipasti, fruit, chocolate or light desserts.
Podere La Pace Black Label 2015. 70 percent Cabernet Franc, 12.5 percent Merlot; 12.5 percent Cabernet Sauvignon, 5 percent Petit Verdot
Production area: Maremma Toscana DOC; terroir: Calcareous-Clay; Cultivation system: Guyot spacing. Age of vineyard: 2011. Manually harvested and selected in the vineyard; Fermentation- spontaneous fermentation made in cement tanks with controlled temperature; aged 12 months in French oak barrels and 6-12 months in bottle.
Notes. The eye is delighted with ruby-red hues. The nose finds a delicate fruity aroma (cherries and blackberries) with hints of balsamic, leather and mint. The palate is rewarded with ripe red fruits and spices. With thick and silky tannins, the wine is soft and rich on the palate.
Holland America
Holland America cruise lines are turning a spotlight on wines. Beginning in 2019, experts from Chateau Ste. Michelle present exclusive Cellar Master Dinners at Canaletto.
The Event @ IAC Building
Hundreds (perhaps thousands) attended the trade portion of this major wine event with representatives including wine importers, distributors, retailers, brokers, restaurant owners, sommeliers/wine directors, hotel F&B directors and media.
For additional information, visit JamesSuckling.com.
© Dr. Elinor Garely. This copyright article, including photos, may not be reproduced without written permission from the author.