Looking for adventure? Paris shopping deals!
You are a smart cookie. You know how to spot a bargain…like flying XL Airways to Paris to save money and taking a value-priced business class flight to New Jersey on La Compagnie to recover from a Paris shopping frenzy.

Shopper Credentials
Why fly all the way to Paris to shop? Because it is Paris and you can! However, the reward for "best shopper of the year," goes to the shopper who can load a suitcase with new Global Brands – having scored bargains at Paris malls: One Nation Paris and La Vallee Village.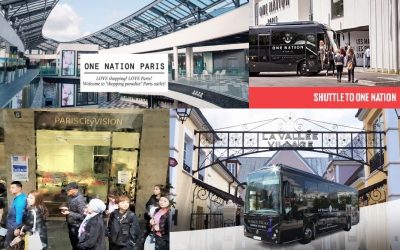 By all means, walk the Parisian shopping streets, ogle the windows for Paco Rabanne, Coco Chanel, Christian Dior and Yves Saint Laurent. Look for Stella McCartney, Nicolas Ghesquiere (Louis Vuitton), Phoebe Philo (Celine), Jonathan Anderson (Loewe) and Olivier Rousteing (Balmain); then head to the mall shuttle busses and direct your attention to nearby outlets to find designer frocks at seriously discounted prices.
Parisian Connection to Fashion
Research suggests that the 17th century heralded the start of France as the clothing/style capital of the world. King Louis XIV (known as the Sun King), ascended the throne in 1643 and introduced his lavish lifestyle (think palace of Versailles) and an over-the-top wardrobe to his constituents; nothing has ever been the same.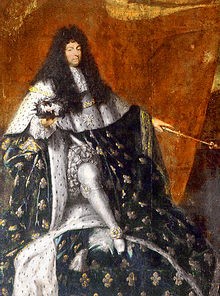 The King recognized luxury as an important part of the national economy, attracting artisans to the country (i.e., textiles were under the control of the royal court). Even today, high quality fabrics and materials are sourced in France.
Haute Couture
Haute couture (fitting clothes for a specific client) expanded in the late 19th century and dressmakers and tailors established their business in France. Charles Frederick Worth, the noted Englishman linked with the developing the haute couture industry, opened his shop on Paris's Rue de la Paix. Paul Poiret and Madeleine Vionnet followed, as did Coco Chanel, the noted fashion catalyst who deconstructed women's clothing by eliminating the corset, favoring loose free flowing designs (1920s) known as the "flapper style."
Christian Dior controlled post-war fashion with his "new look" that offered women a nipped – in waist, with A-line skirts that fell to mid-calf. Dior declared there has been enough bombs and now he wanted fireworks. His design house flourished, and his designs dominated fashion trends.
The 20th century focused on Hubert de Givenchy and Pierre Balmain, heightening the world's fixation on France as the fashion capital of the universe. In the 1960s Yves Saint Laurent impacted the fashion industry with the "le smoking" or "dinner jacket" and he was the first couture to produce a ready-to-wear collection making "elitist fashion" affordable to the consumer, and profitable to the designers.
Fashion and French Economy
France welcomes more than 84 million visitors annually (2015). Although the country is the world's 21st largest country by population, and the 10th largest by GDP, it still depends on tourism as part of its economic base.
One Nation Paris and La Vallee Village market directly to international customers and travel agents/ tour operators receive incentives for guiding clients to their shopping Mecca's. It is no secret that annual sales generated by fashion – related businesses based in France totaled US$170 billion, compared to 102 billion Euros for aerospace and 39 billion Euros for automobiles (2016, French Fashion Institute, IFM study). The study also revealed that fashion – related businesses employed at least 580,000 people and more than 1 million people when ancillary jobs such as communications, modeling and marketing are included.
Not a Trifle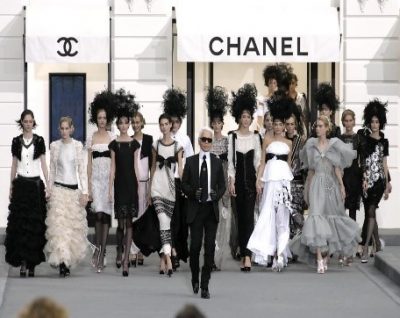 Each year, the six fashion weeks in Paris (ready-to-wear, menswear and couture) generate in excess of 10.3 billion Euros in annual sales, plus 1.2 billion Euros in revenues from visitors staying at hotels, eating in restaurants, paying for cabs and other services, as well as spending on fashion shows and personal shopping. The study also found that French fashion brands, and foreign brands with French controlling shareholders, generated an additional 70 billion Euros in annual sales, including revenues from overseas.
The French Do It Better
Of course, there are malls everywhere and, in the US, shopping has lost its luster as people retreat to the safety of their cell phones and laptops to stock up on jeans, leggings and t-shirts. However, there is something about being in France and shopping in Paris that draws international visitors to two of the most famous discount malls in Europe, One Nation Paris and La Vallee Village.
Drooling for Discounts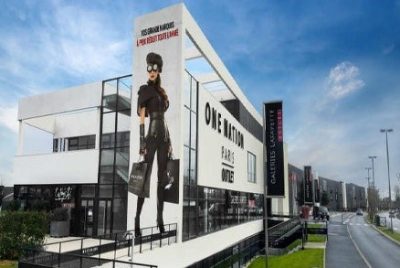 The year was 2013 and the largest luxury fashion outlet in France opened 122 boutiques featuring discounted prices, saving shoppers a minimum of 30 percent (based on retail prices) on purchases and 70 percent discounts on the previous seasons' collections. A 10 percent VIP discount card is available at the Welcome Desk for shoppers who are part of a tour with partner companies.
Located in the western suburbs of Paris (Clayes-sous-Blois), One Nation Paris is 30 minutes from Paris and shuttle busses depart daily from Place de l'Opera and Place Charles de Gaulle Etoile (Champs Elysees). This huge duplex indoor/outdoor mall features 90 brands, is open from 10 AM to 8 PM daily and shoppers from Asia, Africa, Europe, Latin America, and the US, as well as French residents within drive distance, pack the aisles and walkways in search of bargains.
From Armani to Zadig & Voltaire, plus Rossignol, Desigual, Courreges, Etro, Sandro, Maje, Cacharel, Diesel and the first Galleries Lafayette Outlet in the World, the discounts on famous French designer labels are incredibly satisfying.
Fortunately, the shopping experience is not limited to clothes (for men, women and children) as there are shops that feature housewares and gourmet food options.
Services
Refresh at Starbucks, Kusmi Tea, Godivia and Lindt as well as Trattoria Locale (Italian), Monument Café (French), Maison Foude (burgers and salads) and Comtesse Du Barry for foie gras and black truffle canapes.
To welcome the visitors, One Nation Paris provides:
1. A Welcome Office with multilingual staff
2. Central Tax Refund Program (only one transaction for all purchases). In France, the VAT refund requires a minimum spend of 175 Euros in a single store. At One Nation, purchases can be consolidated (from the different shops) and one VAT refund form is submitted. This means that even a small 10 Euro purchase is now eligible for a VAT refund.
3. Personal Shopper assistance
4. Dress Adjustments
5. Hand-free shopping
6. Free Wi-Fi
7. Meet/Greet space for travel agents/tour operators and their groups
8. Transportation from Paris that includes Chateau de Versailles and One Nation Paris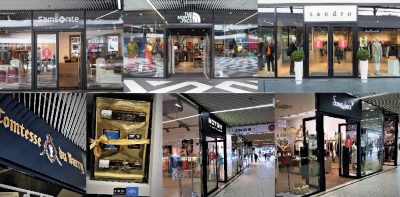 La Vallee Village: Adventure Tourism
Not every adventure requires equipment like skis, helmets or racquets as an adrenaline rush is quickly found by sourcing the best designer brands and grabbing them at bargain prices. If you agree with me, that discount retail therapy is an adventure, then find the plastic in your wallet, reserve a seat on the Village bus, click on "busy all day" on your cell phone calendar, pack a few energy bars and direct your attention to La Vallee.
La Vallee Village started in 1992 by Value Retail, the developer and operator of the Bicester Village Shopping Collection. Value Retail specializes in the development and operation of luxury outlet shopping destinations and counts 1000 outlet boutiques for leading fashion and lifestyle brands. Visitors to La Vallee represent 170 nationalities as well as local Parisians living within driving distance.
The Eurostar rail network and the TGV high-speed train service connect the Village to Europe and there are direct links to Paris Charles de Gaulle and Orly airports. Rail Europe passengers have the opportunity to acquire shuttle passes to the Village.

Scott Malkin, Founder and Chair of Value Retail, (in a Jing Daily interview), stated that while millennials are influencing trends, the core Village shopper is not a millennial because of the high price points for the merchandise and millennial consumers typically don't have the budget for these purchases. The La Vallee shopper arrives at the Village, becomes a brand lover and then continues to support the brand as a full-price consumer.
Brands Creating Relationships
The core buyer is 35-50 years of age, with one shopping objective – to build a "meaningful wardrobe," and not to look for quick trends. La Vallee shoppers prefer enduring qualities and want to form a relationship with a brand that is permanent. The Village has over 110 boutiques, a wide range of sizes and prices, and directed to people who enjoy discounts that range from 30-80 percent off retail prices.
A very successful outlet shopping destination, La Vallee Village is located in Disneyland Paris, approximately 45 minutes from Paris by shuttle bus. Mimicking the size and scale of a suburban mall, La Vallee creates a pleasant and delightful space to meander from brand to brand, searching and sourcing home furnishings as well as frocks, dresses, shoes, bags, furs, leathers, and watches for men/women/children with bargains that are so OMG, that time stops, and the excitement is so exhilarating that shoppers are compelled to take selfies and immediately send them to friends and family.
Discovery
If you have an affection for Armani, Givenchy, Jimmy Choo, Lalique, Longchamp, Polo Ralph Lauren, and Versace, but have been intimidated by the austere environment of the retail shops in Paris, La Vallee creates the perfect warm and fuzzy retail experience that encourages shoppers to scoop up all the designers that have previously populated dreams and wish lists and gently guide them into shopping bags, suitcases and even trunks.
The Discount Adventure
My few hours at La Vallee started with an online reservation (thanks to my Rail Europe travel pass). On my designated shopping day, I checked into Paris City Vision on 2 rue des Pyramides 75001 Paris, showed my reservation sheet and waited on line for the shuttle bus.
Fortunately, I arrived early and was at the front as late arrivals had to wait for another bus. I quickly settled into a comfortable seat, checked emails and in less than one hour arrived at the Village parking lot. I had a brief conversation with Alexandre Michaud, Business Development Manager Tourism for La Vallee Village, scanned the attractive VIP space (reserved for tour guides and their clients and other groups) and took a deep breath for my deep dive into bargain shopping.
I was dressed appropriately for the escapade with a shopping map in one hand, and a credit card in the other, layered clothing (the weather quickly swings from hot and humid to wet and windy), and "ready, set, go," I was energized to tackle the wild frontier of designer markdowns.


As I darted from Ralph Lauren to Versace, and from Gucci to Ugg, I lost track of time. When I finally looked at my watch, I realized I had only a few minutes left to reach the bus depot for the return to Paris.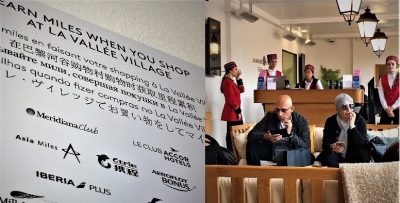 The rush hour traffic caused a few delays, but the shuttle bus is comfortable, and the Wi-Fi is free, and as I scanned the other people on the bus, I noticed that an exhausting day of shopping required nap time. Large shopping bags and boxes were conveniently stowed in the undercarriage of the bus while smaller purchases were stored in the overhead space. Beyond the sound of the motor coach, the only other noise was the muted snores of tired and happy shoppers.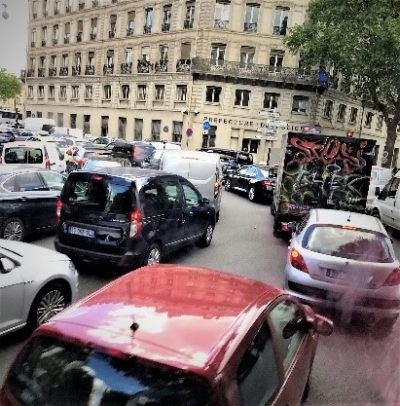 In about one hour the bus was parking in front of the Paris City Vision building and we quickly tumbled out the bus, picked up our purchases and headed into the late afternoon Paris sunset for a well-earned aperitif and charcuterie. A successful Parisian day draws to a close and I look forward to wearing my trophies in Manhattan (with the Designer labels turned to the outside).
What to Do Next
Make airline and Rail Europe reservations for France, with at least 3 days scheduled for Paris (2 for discount shopping). Like every successful excursion, advance preparation is required, therefore, promise that you will not buy any new garments for the next six months, so that you can really take advantage of these mall shopping opportunities.
For additional information, click here.
© Dr. Elinor Garely. This copyright article, including photos, may not be reproduced without written permission from the author.