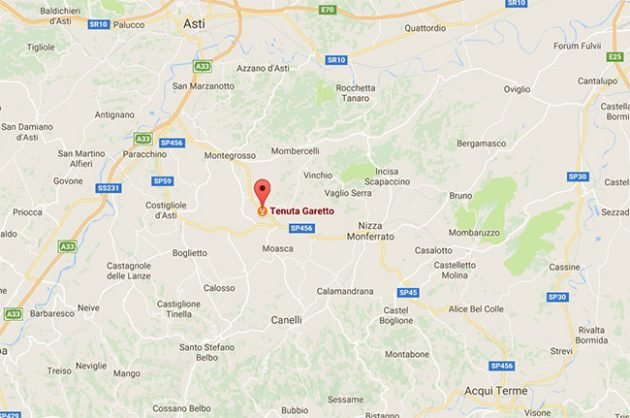 Piedmont: Gianni Gagliardo buys Barbera producer in Nizza
Barolo producer Gianni Gagliardo winery has ended its two-year search for a Barbera-producing wine estate in the newly created Nizza DOCG zone after acquiring Tenuta Garetto.
Family-owned Gianni Gagliardo has purchased the 15-hectare Tenuta Garetto in the commune of Nizza Monferrato in Piedmont. A fee was not disclosed.
It marks the latest in a string of winery deals across France and Italy in recent weeks.
Garetto produces Barbera wines under the Nizza DOCG, only created in late 2014, as well as under the banners of Barbera d'Asti DOCG and Barbera d'Asti Superiore.
'A couple of years ago we started to explore opportunities,' Stefano Gagliardo told Decanter.com.
He said that Nizza combines two important elements; organised producers and well-suited soil.
'The position [of the vineyards] and the soils are simply fantastic to grow Barbera,' he said.
'It is unquestionable that most of the best expressions of this grape are from that specific corner of Piedmont. With my brothers, we do see a strong similarity between Barolo and Nizza. In both cases there is a special connection of grape variety and place.'
He added that the organisation of producers is also impressive.
'The new appellation shows that there is a group of intelligent producers that are keen to join forces and are looking to the future.'
Gagliardo said that he and his brothers 'fell in love' with Garetto when they saw the estate. 'We have great old vines there, superb soil and exposure.'
Nizza caused some division during a recent Barbera panel tasting discussion at Decanter. It is early days for the new appellation, but Andrea Briccarello worried that it might confuse wine lovers as much as help them.
Susan Hulme MW said that she recognised a stylistic difference in Nizza wines, although she found those submitted to the tasting a little 'more demanding'.