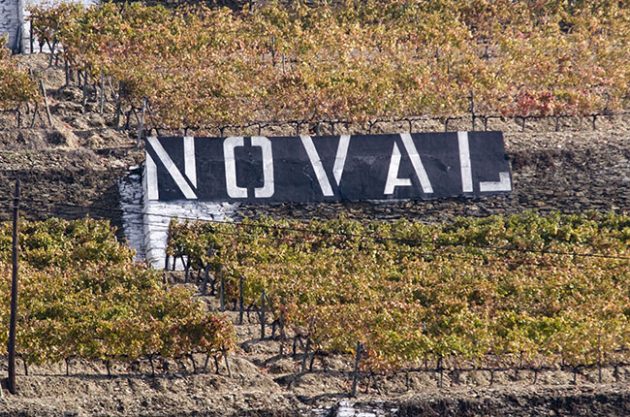 Quinta do Noval joins list of 2015 Port declarations
Quinta do Noval has joined the list of Port houses declaring at least part of their 2015 vintage, but excitement has fallen since the harvest.
Quinta do Noval announced this week that it would declare a portion of its Port 2015 vintage.
MD Christian Seely said, 'In the case of the 2015 where wines of great quality were relatively abundant, the 2,600 cases produced nevertheless represent just 9% of the total production of the vineyard of Quinta do Noval in the heart of the Douro Valley.'
Quinta do Noval has a history of declaring small amounts of its harvest, even in un-fancied years, and sometimes as little as three percent of production.
There was a lot of excitement about 2015 at the time of harvest.
Some observers have suggested that this initial furore has dimmed slightly in the past year.
Sarah Ahmed, the Decanter World Wine Awards 2017 regional chair for Portugal, said in a recent blog post, 'It was an excellent vintage. Still, word on the street is that 2016 is even better for Port.'
There have been several declarations of note for 2015.
Last week, Ramos Pinto said that it was releasing its 2015 Port, describing it as coming from an 'excellent vintage' in the Douro.
'It's a vintage which will age for many years,' said Ramos Pinto's master blender, Ana Rosas.
The Fladgate Partnership has said that it is declaring Taylor's Quinta de Vargellas and Croft's Quinta da Roêda 2015.
It added that it would also release a Fonseca Guimaraens 2015 vintage to mark Fonseca's 200th birthday.
And Symington Family Estates has declared the 2015 vintage for Cockburn's; the year also marked the house's bicentenary.
More articles like this:
Cockburn's declares the 2015 Port vintage…
Hot and dry weather means the 2015 wine harvest is set to begin early in the Douro, and possibly before…
Estate to release 12,000 bottles…
It's time to start thinking about festive fortifieds…