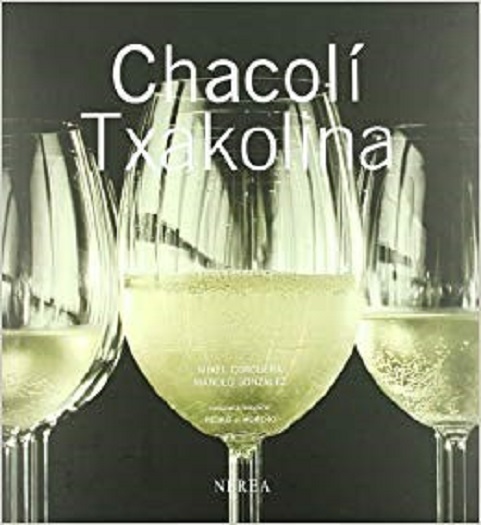 Spain's secret: Txakoli wines
The first mention of Txakoli (pronounced cha-ko-lee) wines dates back to 1520. The wine was locally consumed and rarely enjoyed beyond Basque Country borders. Historically, home-made in baserris (Basque farm houses), it was considered low-quality wine, and frequently used as barter between neighbors. It was fermented in old oak barrels and carried with it a reputation for going straight to the head, leaving behind serious headaches (cabezon).
Txakoli slowly disappeared until the second half of the 19th (1989) when, thanks to a group of tzakoli lovers, some varieties received the designation of origin certification (Denominacion de Origen or D.O. in Spanish). This took txakoli off life-support and started the process that improved quality. Today txakoli is a very pleasant wine, especially during the spring and summer. It is currently popular in the pintxos bars of San Sebastian, Spain and slowly, slowly becoming popular in other European cities… even finding a pathway into wine shops and restaurants in the USA.
Noted for its light sparkle and baby bubbles, this delicious, refreshing, food-friendly wine brings with it a refreshing, sprightly, puckering acidity, accentuated by the taste fresh lemons, apples and herbs.
Getaria
Txakoli wines are produced in Getaria, a subregion of the Spanish Basque country. One of the most popular bodegas in the area is Gaintza, with vineyards located on bluffs overlooking the bay in Guipuzcoa. Gaintz (on the top) refers to the location of the winery that was built in 1923 and has the largest collection of vineyards that produce txakoli and includes the Getariako designation of origin.
The Gaintza Winery cover 25 hectares and is run by the fourth generation of the Lazkano family who have been constantly involved in txakoli production. Great-grandfather, Jose Antonio, made txakoli for the family and sold it to neighbors from his Golindo country house. From 1923 when the Gaintza cellar was developed through to the extension in 2012, the winery has combined modern technologies with tradition in the production process.
Two types of Txakoli are the most popular: traditional and Aitako (from my father) and produced from two varieties of txakoli grapes from vines 130+ years old. A little touch of chardonnay is added to the Aitako mix, creating a polished wine with great balance.
The Grapes
The grapes used in producing this meticulously crafted, 100 percent estate grown txakoli from 40+ year old vines, are Hondarrabi Zuri (white grape), Gros Manseng (white grape), and Hondarrabi Beltza (red grape). The grapes (vines planted in 1978) are sustainably farmed in clay and limestone soils, at 246 ft (75m) elevation.
Vineyard Management
The vineyards are planted between 100-500 meters from the ocean, at 75 meters elevation on the bluffs. The temperature is fairly constant with little day-time variation due to the proximity to the ocean; it is warm during the growing season with average temperature of 61F. Rainfall is plentiful, averaging 13mm/month from April to October (the area is similar to Portugal Vinho Verde to the west). The vines are planted high on pergolas to keep them aerated in the damp climate. The terroir includes layers of limestone and sandstone alternating with clay loams.
The wines are fermented in temperature-controlled stainless steel, with 24-hour maceration, spending 45-days in slow maceration with no malolactic, then aged for 8-months on the lees in stainless steel and bottled at 0 degrees of natural sugar. Natural carbonation is from finished fermentation in the bottle. The txakoli is bottled and carefully sealed with a micro-granulated cork.
Gaintza Rose
Notes. Gaintza Rose. Region: Getaria; Appellation Getariako Txakolina; Variety Blend: 60 percent Hondrrabi Beltz; 40 percent Hondarrabi Zuri; Climate: Maritime; Soil: Limestone and Clay; Farming: Sustainable; Altitude: 300 meters: Fermentation: Stainless Steel with natural yeasts. This wine is suitable for vegans and vegetarians.
The eye finds the colors of strawberries and baby bubbles and the nose is rewarded with the aroma of red fruit, cranberries, cherries and wild strawberries with an intense freshness of spirit and spice. The palate is surprised with hints of coca while the total experience is a delightful balance of acidity and freshness. Pair with blue fish, anchovies, rice and paellas.
Gaintza Aitako
Notes. Variety Blend: 85 percent Hondarrabi Zuri; 5 percent Hondarrabi Beltz, 10 percent Chardonnay. Vineyard surface area: 3-hectare state in Getaria and one single plot; Average age of vines: 100 years; Vine training system: 100 arbor.
Bright green – yellow to the eye. The nose finds lemons, quince, green apples against a background of sea spray and stony minerality. On the palate, eye-opening acidity and light bubbles produces a delicious sensory experience. With a salty and clean finish there is a serious desire for the next refreshing sip. Pairs with marinated anchovies, olives, cured meats; white fish lightly floured and fried, summer salad and hard sheep's milk cheeses.
The winery offers excellent tours of the vineyards, processing operations and a dining room for a terrific wine/dine experience. The menu pairs perfectly with the wines and includes: Bonito del Norte, Cod omelet, Battered Hake, Grilled lamb, Cheese, quince jelly and walnuts.
For additional information, go to winesfromspainusa.com.
© Dr. Elinor Garely. This copyright article, including photos, may not be reproduced without written permission from the author.