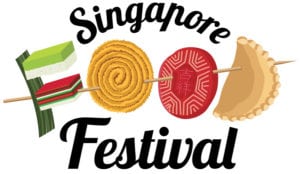 The Singapore Food Festival: Delicious and in July 2018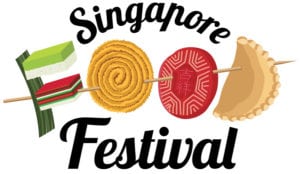 Singapore Food Festival
July will be a delicious time to travel to Singapore. The Singapore Food Festival (SFF) is making its annual return once again from 13 to 29 July 2018, with a sumptuous medley of over 20 gastronomic experiences featuring traditional and contemporary flavours of Singapore. In conjunction with the SFF's 25th anniversary, there will be a series of culinary offerings that are charmingly whimsical, inventive, and yet familiar, as the festival continues to stay true to its roots by shining the spotlight on authentic local flavours and culinary talents taking centre stage during this period.
Ms Ranita Sundramoorthy, Director of Retail and Dining, Singapore Tourism Board (STB), said: "It has been an amazing 25-year journey for the Singapore Food Festival. Over the years, the SFF has cemented its place as the marquee event on our local food calendar as it welcomes local and foreign visitors hungry for a taste of Singapore. This event is a celebration of our multi-cultural heritage as it is the only event in Singapore dedicated to showcasing local fare. By distilling the essence of what it truly means to be Singaporean, we believe the SFF will continue to attract visitors with its authentic, engaging and compelling culinary experiences each year."
Themed "Savour Singapore in Every Bite", the festival not only emphasises familiar Singaporean flavours and dishes. With partner events held across three weekends, the SFF also aims to present Singapore's rich culture and history through creative offerings such as craft workshops, cooking demos, and theatrical experiences.
STREAT – SFF 2018's Signature Event
STB's anchor event for SFF 2018, STREAT – a two-day long outdoor event – is returning for its fourth edition. This year's STREAT is the largest yet, with more exciting programmes, a bigger venue at Empress Lawn and extended hours (STREAT operates on Friday, 13 July from 5pm-10.30pm, and on Saturday, 14 July for a full day from 12pm-10.30pm). The event's highlight will feature Chef Emmanuel Stroobant (of one Michelin-starred Saint Pierre) and Chef Haikal Johari (of one Michelin-starred Alma). They will join hands for the first time to helm a pop-up restaurant, with a menu of tantalising dishes such as warm Canadian scallops with coconut, turmeric and laksa leaf oil; and beef short rib with black pepper, ginger and buah keluak. Visitors can enjoy an early bird price of S$55 nett (U.P S$60 nett) for the pop-up restaurant's 5-course menu, by booking online before 9 July 2018 at https://tickets.igo.events/streatpopup.
Complementing the pop-up is a rousing line-up of establishments, including Old Bibik Peranakan Kitchen, Morsels, Venue by Sebastian, Gayatri Restaurant and Sinar Pagi Nasi Padang – all dishing up local favourites and modern interpretations of Singaporean classics.
For the first time, there will be a dedicated bar at STREAT, with tipples courtesy of Manhattan Bar, named Asia's Best Bar 2018 for the second year running. In celebration of the festival's 25th anniversary, another highlight is the limited-edition SFF-branded beers and waters – produced in collaboration with local craft brewery, Trouble Brewing – that will be launched exclusively at SFF and also made available at other selected SFF events1.
Beyond F&B options, visitors may also partake in a specially-curated line-up of culinary workshops and masterclasses, purchase local food-related souvenirs at STREAT's retail pop-up and enjoy a line-up of local entertainment acts in the evening as well. For the early-birds who book a workshop online before 12 July 2018 at https://ticketing.igo.events/o/52, they will stand to receive S$15 worth of credits to spend at STREAT.
Savouring the SFF and its events through multi-faceted pillars
Guiding visitors through SFF this year are four pillars that exemplify the wide-ranging events which make up the festival.
1. The Modernity pillar highlights Singaporeans shaking up the food scene with their inventive take on local favourites.
2. The Culture pillar examines Singapore's local dining culture and habits.
3. The Art pillar honours home-grown culinary craftsmen and their interpretations of art.
4. Under the Tradition pillar, our local heritage is rediscovered through time-honoured cooking methods and ingredients.
These four pillars broadly represent the different facets of Singapore – Modern, Cultural, Artistic and Traditional – which visitors can discover through the common medium of food, as well as through the various dining events, workshops and activities which SFF offers.
www.singaporefoodfestival.com.
Related
yahoo