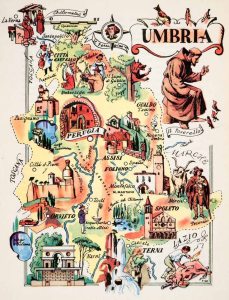 Umbria, Italy: Perfect weekend R & R
It is Tuesday, and you feel a need to get out-of-town. The usual list of options puts locations within drive, rail or bus distance at the top of the list, because you think that the time spent in the air is wasted time. Sadly, this limited thinking keeps European cities from entering the competition.
Close Enough
However, I recently discovered that European locales are perfect for long weekends, especially Umbria, Italy. To prove the point, I joined a group of business executives, journalists and tour operators to experience the merits associated with travel through Umbria.
The Group
Leading the educational adventure to Umbria was Marzia Bortolin from the National Tourist Board for Italy. The itinerary called for a Friday arrival at Rome Fiumicino International Airport, and a return to New York JFK the following Tuesday.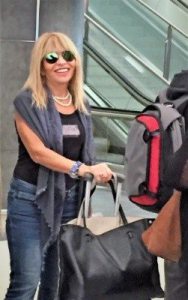 Marzia Bortolin PR/Press/Social Media, ENIT – Italian National Tourist Board Catherine Sabino. Journalist, Author
Jason Gordon. Owner, 3 Alliance Enterprises, Inc.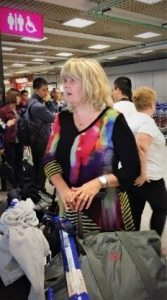 Vicki Scroppo. Admin Manager, Hello Italy Tours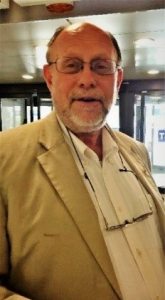 Paul Sladkus. Founder, goodnewsplanet.com

Francesca Floridia, EZItaly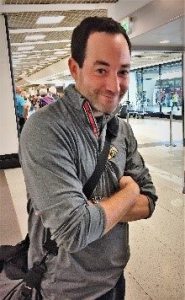 Patrick Shaw, Unique Italy
Monique Burns, JaxFax Magazine
The Airport. Be Prepared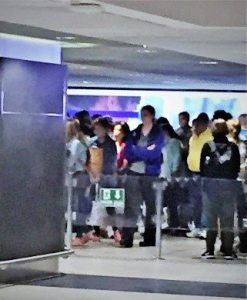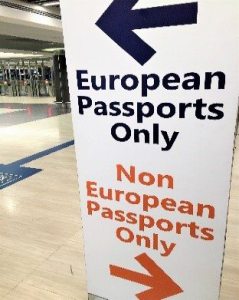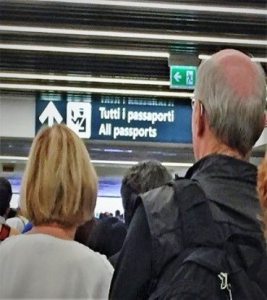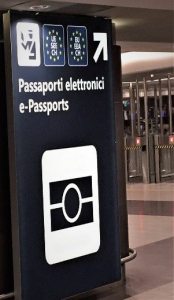 Be prepared for chaos. The Leonard da Vinci airport (FCO) is Europe's sixth largest and the world's 25th busiest airport and the largest aviation hub in Italy. It services 35+ million people annually. Airport deficits include limited Wi-Fi access and many airport employees are not multi-lingual. Patience is a virtue and will be necessary if you plan to survive the airport experience.
The Leonardo da Vinci airport is located in the town of Fiumicino and the principal international airport in Rome (FCO). Ciampino (CIA) airport is smaller and used by budget and charter carriers. Fiumicino is 25 miles from Rome's center while Ciampino airport is 7.5 miles from the center.
Millions of Visitors
In 2014, Italy ranked #5 – as the most visited country in the world. Almost 50 million people spent at least one night at an Italian hotel during June, July and August 2017, with an additional 3 million people spending at least one night at an Airbnb (a 20 percent increase year– on-year).
Leave the Crowds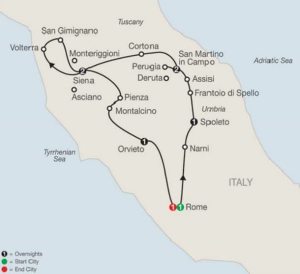 The most popular destinations of Rome, Florence, Venice, Naples and Milan are fabulous places to visit and it is easy to join the thousands of visitors who frequent these cities. However, it is the lesser-known towns and villages that could be missed but deserve an important place on the to-do list. Each and every town, village, community in Italy is charming, seductive – irresistible, however, the towns that are part of Umbria deserve special attention.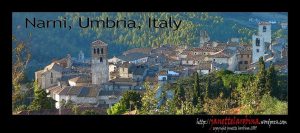 Umbria is located in Central Italy and is the only Italian region without a coastline or a border with other countries. The regional capital is Perugia (a university center) and is crossed by the River Tiber. Assisi (World Heritage site), Terni (hometown of St. Valentine), Norcia, Citta di Castello, Gubbio, Spoleto, Orvieto, Castiglione del Lago, Narni, and Amelia are part of the Umbria collection.
Green Heart of Italy
Umbria is known as the green heart of Italy and is an area to discover because of its understated beauty and reveals a sense of timelessness and tranquility. The treasures of Umbria are subtle and need focus as many old towns incorporate Etruscan and Roman ruins into their neighborhoods and communities and they may be missed because of their "low profile."
San Gemini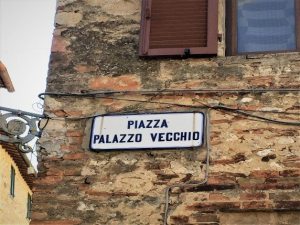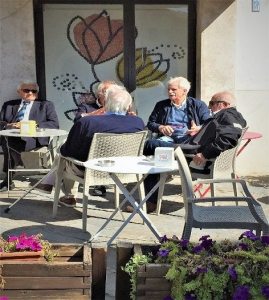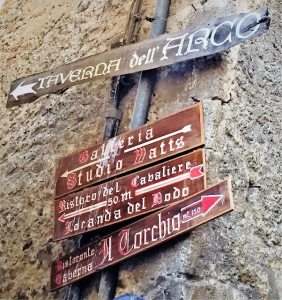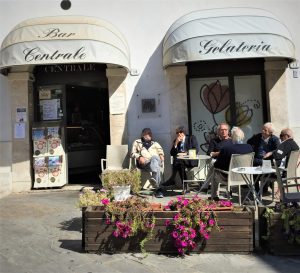 This municipality San Gemini, with a population of 4500 people, is located in the province of Terni and 60 km south of Perugia. History dates back to 1036 with the building of the Abbey of St. Nicolo. The town was frequently invaded until 1781 when Pio VI elevated it the rank of an independent city.
This charming, well-preserved medieval burgh, encourages visitors to stroll along the cobblestone streets, observe its history, and dine at the local pubs and restaurants. One of the historical stops should include a visit to the San Gemini Cathedral (12th century).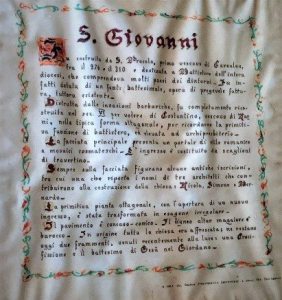 The town fills with visitors from September 30 – October 15 for the Giostra dell'Arme, Joust of Arms that is inspired by the Municipal Statutes of XIV century where equestrian competitions were held in the name of San Gemini. Every year, two districts, Rione Rocca and Rione Piazza, challenge each other and the winners earn the Palio, a red cloth with the San Gemini coat of arms.
There are many opportunities for music, wining and dining, and the tavern (traditional inns managed by local volunteers), present meals prepared according to traditional recipes and served in the lively and informal ambiance of an old tavern and visitors as well as locals enjoy the fun of dressing in period costumes.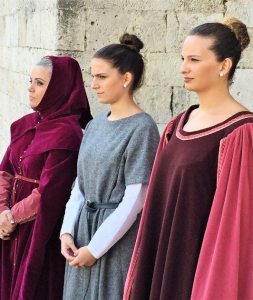 • Assisi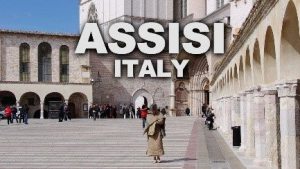 Assisi is one of the stars in the Umbria crown. Giovanni di Bernardone (1182), nicknamed Francis (his mother was French), devoted himself to a life of simplicity and poverty, befriended birds and animals, and established a monastic order. When he was canonized (1228) he started to build a monastic church complex. This complex is huge and decorated by the finest 13th and 14th century artists. The two basilicas include frescos by Simone Martini, Giotto, and Cimabue.
Assisi also offers visitors the Roman Temple of Minerva, included in the church of Santa Maria and the Rocca Maggiore, a 12th century fort overlooking the Umbrian countryside.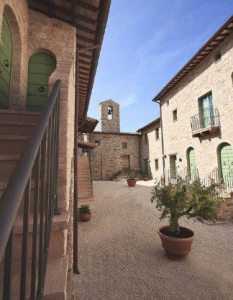 Nearby Accommodations: There are charming, small hotels and B&Bs in the town; however, visitors looking for a unique experience will find the Castello di Gallano Resort a worthy adventure. Located 30 minutes from Assisi, this property offers apartment-size bedroom/living space (including bi-level staircases), 2 swimming pools, meeting/conference rooms, and gourmet dining. The resort, built on a hillside is perfect for hikers, joggers and bikers.
• Spoleto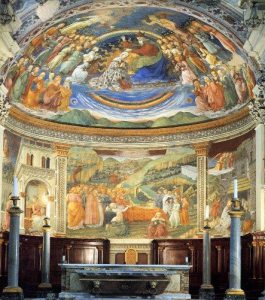 Located between Rome and Ravenna along the Via Flaminia, Spoleto has a long history. The Umbri people were the first to settle Spoleto. It was then occupied by the Romans who fortified the city walls by building an aqueduct across the gorge. By the 14th century it was under church control and the Rocca was built at its summit to enforce papal rule. This hill town has an excellent collection of Roman and medieval buildings.
Annually there is an important event: Festival dei Due Mondi, The Festival of Two Worlds (June – July) – it is considered to be one of Italy's leading arts festivals with music, theatre and dance.
Nearby Accommodations: Spoleto has attractive small hotels and B&Bs; however, visitors looking for newer spaces (with a touch of the old world) will find their way to Hotel Dei Duchi. Conveniently located a short distance from the Teatro Caio Melisso and the Spoleto Cathedral, this is a pleasant, small property where the staff is incredibly kind and the casual dining opportunities encourage rest and relaxation without pretense. Reservations include Wi-Fi, a sun terrace and garden and the property is pet friendly.
• Orvieto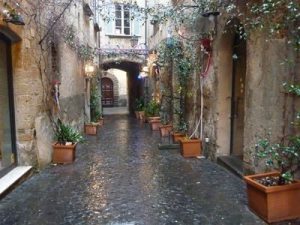 Located 90 minutes from Rome, in southwestern Umbria, the city is built above the almost vertical faces of tuff cliffs that are completed by defensive walls built from Tufa stone. Rome annexed the city in the third century because of its strategic location (it was almost impossible to breech). It was later occupied by the Goths and Lombards, ultimately becoming self-governing in the 10th century under a feudal oath of fealty to the bishop. The city did become an important cultural center and Thomas Aquinas taught at the stadium. Popular stops of historical importance include the medieval Duomo, St. Patrick's Wells, Etruscan sites and the view from the Torre del Moro.
This popular tourist destination is noted for its wines and is a member of Cittaslow, the slow food movement (especially its truffle pasta).
Accommodations: Altarocca Wine Resort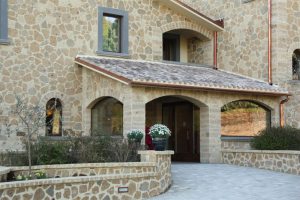 On the outskirts of Orvieto, the Altarocca Wine Resort is located approximately 15 minutes by car from the city center. It is situated on 30 acres of hills and valleys in the middle of vineyards and surrounded by olive groves, figs, persimmons and rosemary bushes. The property has very steep paths and need to be climbed to reach the pool, restaurants and parking areas. The vineyards have been producing red and white wines since 2000, going organic in 2011. The Altarocca wines are available pool side, at the bar, and offered during lunch and dinner.
• Perugia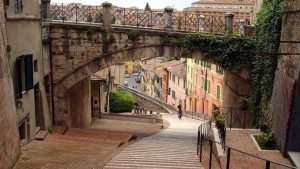 Located 102 miles from Rome, it is a university town (includes the University of Perugia – 1308; University for Foreigners; Academy of Fine Arts – 1573; Music Conservatory of Perugia – 1788). This large hill town is primarily a walking locale and the historic center is at the top of the hill. While there are a few transportation options visitors should be prepared to get physical!
History is the most significant aspect of the town and churches, fountains and other artifacts date back to the 3rd century. From cobblestone streets to Gothic porticos, from people watching to enjoying an expresso with students from the universities, this is a town that encourages reflection and contemplation. The city has become famous for Perugia chocolates (Baci-kisses) where the company plant is located and is one of Nestlé's nine sites in Italy.
Accommodations: Hotel Sangallo Palace
Located in the older section of Perugia, The Sangallo Palace is near boutique shopping and the old town center is a few blocks and an escalator ride away. It is a good location for business meetings and includes a fitness center, and indoor swimming pool.
Getting to Italy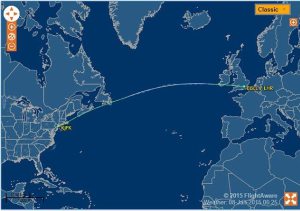 From New York
Daily flights leave from the major airports. According to Kayak.com, the most popular departure gate on the east coast is JFK (John F. Kennedy International) to FCO (Rome Fiumicino); the cheapest flight route is from JFK to CIA (Rome Ciampino). The low season for holidays in Italy is March while the most popular month is July.
Depending on dates, airfares can be as high as $2000 or in the low $400s (R/T). Morning departure is approximately 24 percent more expensive than an evening flight, on average. At this time, there are 127 nonstop flights between JFK and FCO – averaging 17 per day. The cheapest R/T tickets were found on Norwegian and Finnair. The most frequent airlines are KLM (4 times daily), Delta (4 times daily), and Alitalia (4 times daily).
From JFK to FCO, the cheapest day to fly (on average) is Friday and Thursday is the most expensive. From Rome back to NY JFK – the best deals are generally found on Thursday, with Wednesday being the most expensive. Flights between JFK and Rome usually takes 8 – 9 hours.
For additional information, click here.
© Dr. Elinor Garely. This copyright article, including photos, may not be reproduced without written permission from the author.