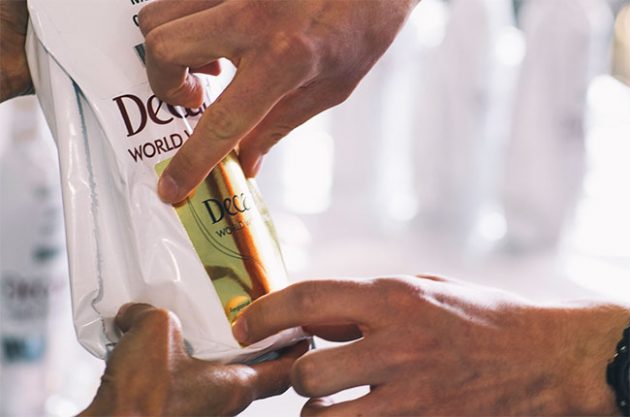 USA award winning wines at DWWA 2017: Finding a niche
Six top medals at the 2017 Decanter World Wine Awards show how American wine producers are honing their skills with particular styles: Pinot from Willamette, Cab from Napa, Syrah from Walla Walla and Chardonnay from cool coastal regions.
Six of this year's Platinum and Gold winners at the Decanter World Wine Awards and all with 95 points, came from the USA – up from five in 2016.
What is most striking is the range and depth of the winners.
One might be forgiven for expecting Napa Cabernet at the top, but with two winners from Oregon, two from Washington and two from California, the USA is showing it's not a one-state quality wine producer.
And it's not just Cabernet. Pinot Noir, Chardonnay and Syrah from different soils and climates show that winemakers are adapting and understanding their surroundings to make world-class wine across the board.
---
---
William Kelley, Decanter's USA expert and judge at the DWWA, said, `I think it's clear that producers are finding their niches: Pinot from Willamette, Cab from Napa, Syrah from Walla Walla, Chardonnay from cool coastal regions, in this case Anderson Valley.
'I think that suggests both that people are figuring out where to grow different varieties, and, even more importantly, how to grow them in those places; viticulture and variety are being adapted more and more to site, in other words.'
Whilst a fantastic 2013 vintage certainly helped Californian producers, it wasn't as good in Oregon and Washington, highlighting just how far winemakers have come in those states to produce outstanding wines
---
---
'2013 was an exceptional year in California it was no more than average in Washington and actively quite challenging in Oregon, yet wines from 2013 in the latter two states both performed very well,' Kelley said.
'Beyond that I'd note that to make such a compelling 2013 reflects on how ambitious Domaine Serene are; and that the 2013 Silenus Cab actually did very well in a Decanter panel tasting too.'
Looking forward, with the growth of the wine industry in different states, we might be seeing the likes of Virginia and New York joining California, Washington and Oregon in top spots.
Perhaps a Virginia Viognier or a New York state Riesling? We'll have to wait and see.
The Winners
---
California
95 Points – Long Meadow Ranch, Chardonnay, Anderson Valley, California, USA, 2015 – $38.99 Wine.com
95 Points – Silenus, Reserve Cabernet Sauvignon, Napa Valley, California, USA, 2013
---
Washington State
95 Points – L'Ecole No 41, Perigee Seven Hills Vineyard, Bordeaux Blend, Walla Walla Valley, Washington State, USA, 2014 – $54.99 Mad Wine, £60 Wine Treasury
95 Points – Reininger, Syrah, Walla Walla Valley, Washington State, USA, 2013 – $32.99 Mad Wine
---
Oregon
95 Points – Domaine Serene, Jerusalem Hill Vineyard Pinot Noir, Willamette Valley, Oregon, USA, 2013 – $99.99 The Wine Connection
95 Points – Domaine Serene, Evenstad Reserve Chardonnay, Dundee Hills, Oregon, USA, 2014 – $57.99 Sherry Lehmann, £101 Hedonism
---
Search the full results for DWWA 2017…
How many wines from these regions have you tried?…