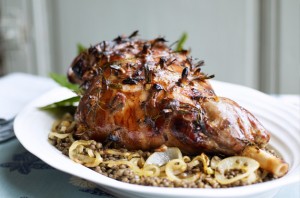 Wine and Easter lamb – Food matching
If you're planning to cook the traditional lamb for this Easter Sunday, then here's a selection of wines reviewed by Decanter experts to drink with the meal.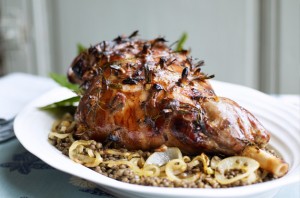 Wine with Easter lamb
As at Christmas with turkey, Easter has long been associated with lamb. It is a traditional favourite in the US and the UK with origins in religious symbolism that most likely pre-dates Christianity. Lamb's religious connections may have come from the early Jewish custom of Passover, when Jews painted their doors with sacrificed lamb's blood to tell God to "pass over" their homes when bringing his/her wrath to the world. Early Christian converts adopted this lamb tradition.
Spring lamb
Modern myths suggest that 'spring lamb' has always been eaten at Easter. But, this doesn't work so well in Europe and the US. The majority of lamb is sold between four months to a year old. If a lamb is born in spring in the northern hemisphere, then May and June will be the time for spring lamb, not Easter. These young lambs are when the meat's at its most tender and as the season progresses, lamb will develop in flavour. Now, we can get lamb all year round thanks for global imports, but there's something special about buying locally for a family gathering.
Wine and lamb: It's depends how you cut it
Red wines from the classic varieties are a wonderful, natural match with lamb. But to get the finest wine matching combination, you'll have to pay close attention to the cut of meat you've acquired, how you are going to cook it and with what.
Below, we've looked at the three most popular ways to cook lamb.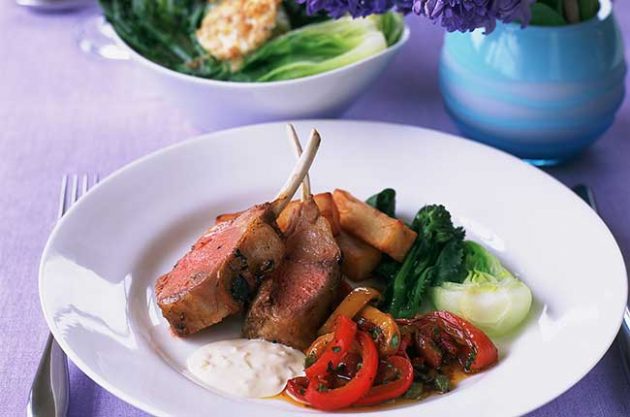 Young lamb – served pink
Lighter, tender lamb meat demands a wine that will not swamp and overpower the delicate flavours and sublime texture. If you do reach for a full bodied red, you run the risk of ruining your meat.
Look to seek out cooler climate styles of Pinot Noir from Burgundy, Germany, Victoria in Australia, Leyda Valley in Chile, New Zealand, Oregon, California and South Africa. Domaine Bertrand Bachelet, Pinot Noir, Maranges
 2015 is a great under £20 option, or try Coal Pit, Tiwha Pinot Noir, Gibbston, Central Otago 2015 or Kelley Fox, Momtazi Vineyard, Willamette Valley 2014 if you're looking to spend a bit more.
If you don't fancy a delicate red, this is your chance to reach for a weighty rosé such as Tavel or Bandol from the South of France.
---
---
For the extravagant, use this chance to trade up to vintage rosé Champagne with a touch of age. Pink, tender lamb and a great vintage rosé Champagne is something everyone must try once, such as the Bollinger, Rosé Champagne 2006 or Charles Heidsieck, Brut Reserve Rosé NV.
Roast lamb – medium to well done
This is the most popular cooking style for lamb for Easter. The meat will be fuller in flavour but not quite as tender therefore it can handle a fuller red wine. Bordeaux blends are made for roast lamb. The young Cabernet Sauvignon dominant wines of the left bank are fruit forward with a splattering of spiciness and oak. These combine to add an extra dimension to the meat whilst the tannin will make the lamb meat feel more tender.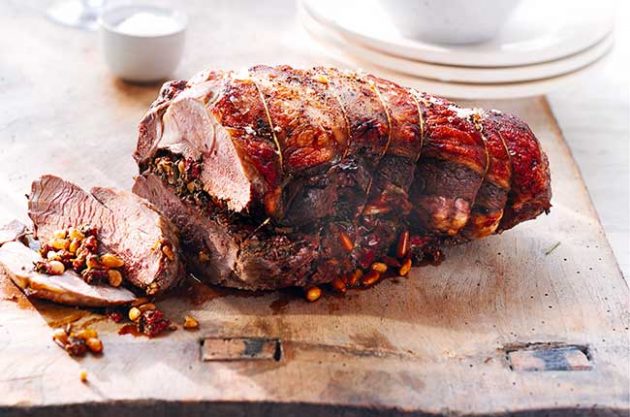 It doesn't all have to be Bordeaux, good Cabernet Sauvignon / Merlot blends can be found across the globe. The regions to look out for are Hawkes Bay – New Zealand, California, Coonawarra and Margaret River – Australia, Stellenbosch – South Africa, Argentina and Chile. If you're splashing out, try Ridge Vineyards, Monte Bello, Santa Cruz Mountains 2000. For a vqalue option, try Teusner, The Gentleman Cabernet Sauvignon, Eden Valley 2015 or the Te Awa, Left Field Merlot, Hawke's Bay 2013.
---
---
If you're not keen on Cab, a good Rioja Reserva or Northern Rhône Syrah will also enhance your roast lamb.
---
---
Shoulder or slow roast with fattier cuts of meat
If you've gone for a shoulder from an older lamb, you'll be cooking with a lot more fat content on the meat, which holds and seals in the flavour fantastically. You'll gain a pronounced, gamey flavour to your roast. Tannin, acidity and a little bottle age to draw out secondary flavours in wine are what we are looking for.
A southern Rhône with bottle age would fit the bill, along with muscular Gevrey-Chambertin, Ribera del Duero or a younger Brunello di Montalicino from Tuscany. Try Domaine de la Vieille Julienne, Châteauneuf-du-Pape 2001 or Bodegas Arzuaga Navarro, Ribera del Duero, Gran Reserva 2004.
Brunello needs at least two years in oak and a minimum of four months in bottle, giving the wine the age it needs to compliment the older lamb, the tannin to soften meat and the acidity to cut through the extra layers of fat on show. Sumptuous.
---
---
Happy Easter.
---
---
Originally published on Decanter.com in March 2016 and updated on 26th March 2018 by Ellie Douglas.
The post Wine and Easter lamb – Food matching appeared first on Decanter.