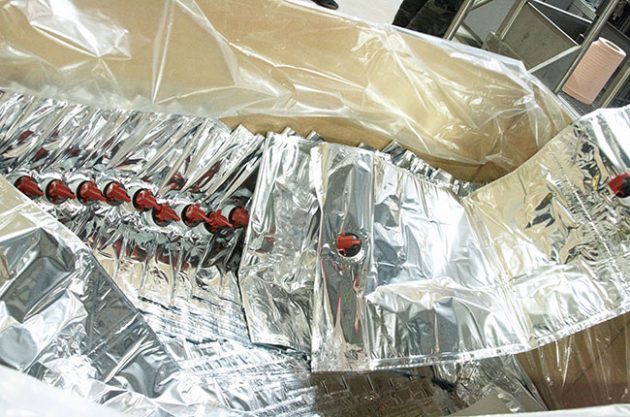 All Britons want for summer is a box of wine, says Amazon
UK wine lovers are returning in their droves to bag-in-box wines, according to Amazon sales data covering summer so far.
Box wine – or bag-in-box as it has become known – is enjoying a summertime surge in the UK, with sales increasing by more than 200% at online retail giant Amazon.
Convenience, increasing environmental awareness and improving quality and choice were the reasons pin-pointed by Amazon.co.uk for the 212% increase in its boxed wine sales during June and July, compared to the same period last year.
The city of Bristol led the way with a 650% surge in boxed wine sales over that period, followed by Leeds (up 325%) and London (up 137%), Amazon said today (27 July).
Its figures add to emerging evidence that bag-in-box wines have come back into fashion in the UK.
Waitrose said earlier this month that it was launching a premium range of bag-in-box wines. It began with a boxed Provence rosé, combining two contenders for the key UK wine trend of the summer.
---
---
Amazon said that its biggest sellers were JP Chenet Cabernet, with sales up 362% for the June and July versus last year, El Emperador Sauvignon Blanc (+216%), Banrock Station Chardonnay (+150%) and Banrock Station Shiraz (+123%).
'As the quality and breadth of selection increases, boxed wine is becoming more popular, particularly over the summer months when it can be easily transported from pantry to picnic,' said Sebastian O'Keefe, beer, wine and spirits store manager at Amazon.co.uk.
'We have already seen the evolution from cork to screw top and our customers are clearly shrugging off the preconceptions of boxed wine and embracing the ease and environmental benefits of switching from bottle to box.'
---
Coming soon: Look out for a Decanter tasting of bag-in-box wines
---
More articles like this:
Hot weather leads to rosé sales spike…
Sales in the US set to rise further…