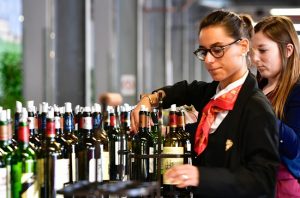 Anson: Bordeaux 2017 vintage overview
Read Jane Anson's full and exclusive report on the Bordeaux 2017 vintage after several weeks of tasting barrel samples and speaking to winemakers in the region – now available to Decanter Premium members.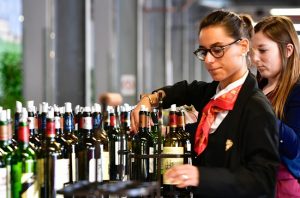 You have gathered by now that Bordeaux 2017 is not the easiest of vintages to describe. It's a year where technical details count, and where there is a deserved sense of satisfaction in winemakers when they have done a good job, as well as guilty relief in many who were not affected by frost.
---
Search by appellation:
Coming soon: Médoc and Haut-Médoc appellations plus Sauternes, Barsac and Right Bank appellations outside of St-Emilion and Pomerol.
---
As potential drinkers and buyers of these wines, we can feel bad for them, but our main concern is the results in the glass. Overall, I would say 2017 is a bronze to silver year, in the Decanter World Wine Awards ratings, with some clear pockets of gold. There are some wonderful wines, but it is not a vintage to buy blind.
The range of my scores go from 80 (I don't really bother going below unless there is a clear fault, because I think that is low enough to get the picture without being needlessly unkind) to several at 98 and just two potential 100 pointers, both white wines. It's a year when 90 and upwards are really worth looking out for – and the ones that have headed over 94 or 95 and upwards are truly exceptional.
If the price reflects this, it's a year when I would definitely recommend careful buying – there is no reason at all to let the difficulties of the vintage obscure the fact that there is an awful lot of pleasure and success out there.
There were clearly no hard and fast rules about how to deal with a year where there was an early bud burst, an uneven and often devastating frost impact, an exceptionally hot June followed by three days of heavy rain at the end of the month that returned the vines to growth (sometimes a little too much), followed by an extremely dry summer with cool nights, and an early harvest that was on occasion interrupted by September rains.
As a general rule there was less rain in September 2017 than in the same month of 2015 but it fell over more days; so complicated the harvest a little bit more. An early vintage has one huge advantage that has held true this year – generally speaking fermentations seem to have gone easily and quickly and a lot of blends were done and dusted by the end of November.
So although there were rains during the en primeur tasting week, the wines themselves had at least a few more months than normal to get stable.
In terms of drinking, 2017 will be earlier to approach than the 2015s or 2016s, probably coming into play around the same time as the 2014s, so think six to eight years rather than 10 to 12. There is a restraint and savoury quality to the fruit almost across the board, even in the most successful of cases.
The post Anson: Bordeaux 2017 vintage overview appeared first on Decanter.