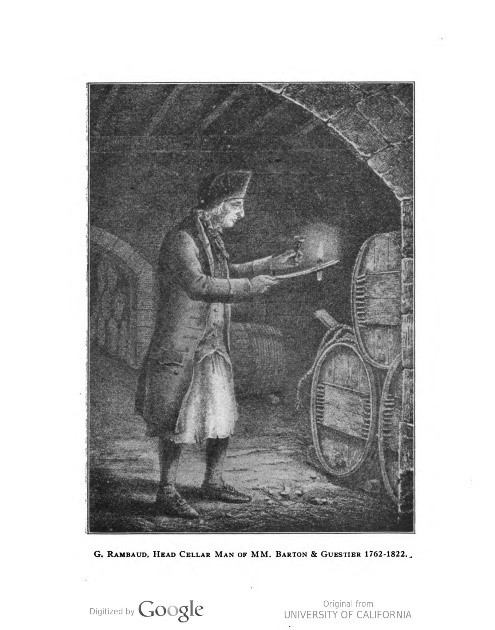 Barton and Guestier: From wine entrepreneurs to global corporation
One of the many interesting aspects of the wine industry is that you never know it all. No matter how many wines are experienced, books read, or experts interviewed, there is always something new and interesting to learn. To ramp up my knowledge, I joined a group of Estonian Barton & Guestier (B&G) wine sellers and their clients at the Barton & Guestier Food and Wine Academy at Chateau Magnol in Blanquefort, Haut-Medoc, France.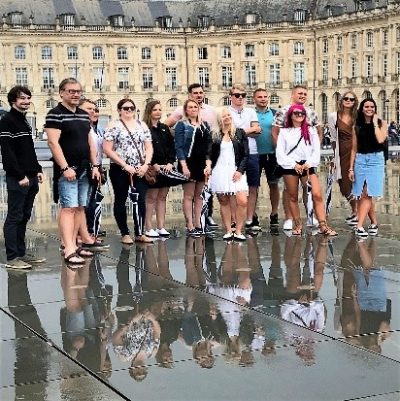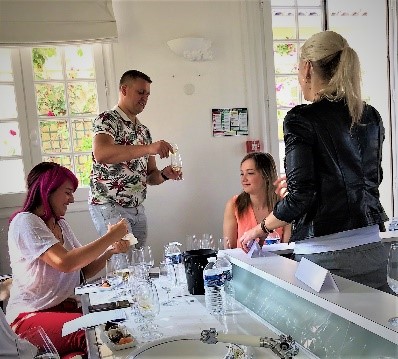 The Academy is directed by Solange Galan, the Education Manager for Chateau Magnol, a 19th century property that sits on over 42-acres, with bedrooms, a Grand Salon, dining room, music room and the Thomas Barton Club room with bar, pool table and darts. All rooms are en-suite, and tastefully decorated with antique furniture.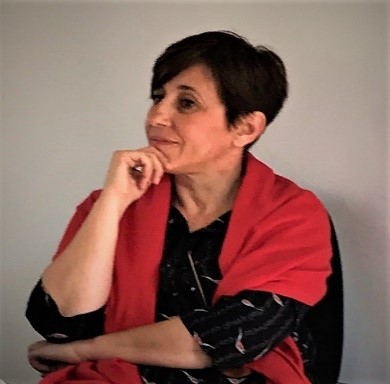 Chateau guests experience gourmet French cuisine prepared by an in-house chef, wines from the B&G portfolio, classroom – based educational programs that focus on enhancing the wine knowledge of guests from the wine industry (from oenologists, sommeliers, wine sellers and industry buyers to wine journalists and educators) and on-site visits to noted wine communities and local wineries. The educational program includes the history of wine, the history of B&G, smelling and tasting techniques with an emphasis food and wine pairings.
Barton Connects with Bordeaux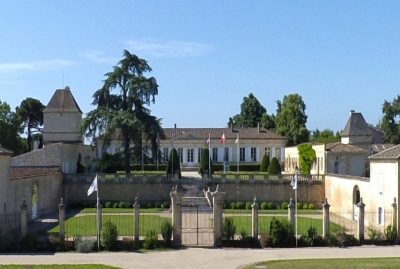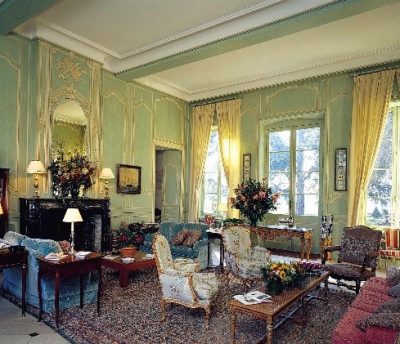 Chateau Magnol dates back to 1842, when Monsieur Delisse, an agronomist, consolidated his vineyards surrounding the former Chateau du Dehez. In 1969, the vineyards were acquired by Barton & Guestier and their major financial investment enabled an update to the vineyards and the cellars. In 1979, the wine was classified as "Cru Bourgeois," and the company purchased the Chateau and consolidated the vineyards under the Chateau Magnol name.
Early Entrepreneurship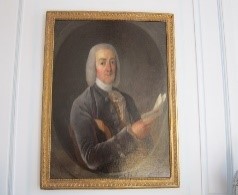 As a privately held company, Barton & Guestier dates back to the mid-18th century when Thomas Barton, an entrepreneur from Curraghmore, county Fermanagh, Ireland, found his way to Bordeaux to start his life in France as a wine merchant (negociant). At the time, Ireland was considered an important export market for Bordeaux wines and Barton arrived in the Medoc to start an export operation, sending claret wines to his homeland. It was his good fortune that his new enterprise coincided with an increase in Bordeaux exports, from 2700 barrels (1728), to 125,000 barrels (1785). As the single largest shipper of Bordeaux wines (1747) he was selected to direct a negociant delegation.
Partners in Wine
In 1802, Barton's grandson, Hugh, joined with Daniel Guestier (from France), creating a partnership. Guestier was a successful importer of Bordeaux to the British colonies in America. In addition, Guestier's grandfather was a French Royal Navy officer, and his father managed Chateau Lafite and Chateau Latour for the Marquis de Segur. Guestier also built several fast ships, including La Grande Nancy which ran through the British blockade of the colonies during the American Revolution. It was Guestier who delivered his Bordeaux to President Thomas Jefferson.
The company expanded to new markets adding new wine sources and their reputation for wines of excellent quality and value spread internationally. The wines from the best regions of France included: Bordeaux, Burgundy, Beaujolais, Cotes du Rhone and Loire.
Role of Negociants
Wine can be made and bottled at a single estate or chateau or sold through negociants, shippers who also distribute chateaux wines. Negociants buy grapes or raw wine from farmers or excess wine from estates and "elevate" it by ageing and blending. This is believed to provide good value to the consumer and enables a consistent style representative of the individual wine regions. During difficult vintages, the shipper wine may actually be better than the higher-priced chateau wines.
Negociants continue to this day, selling blended wine; however, during the 1970s and 1980s, French wines in American wine shops and on restaurant wine lists lost their luster as estate bottled wines gained prominence. In addition, there was a Bordeaux wine scandal (mislabeling), creating a decline in demand for Bordeaux wines.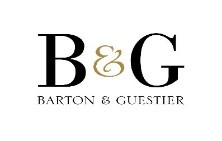 Going Corporate
The families of Barton and Guestier directed the enterprise for over 2 centuries. However, In the 1950s, the Seagram Group entered the picture and assisted in the growth and management of the organization. Ronald Barton continued to direct the company until 1986 while the Seagram organization provided marketing assistance and international expertise. When Barton died in 1986, majority ownership passed to Joseph E. Seagram & Sons.
Barton & Guestier (B&G) has been owned by several companies during the intervening years. In 2010 (the company, now over 290 years old) was acquired by Diageo Chateau & Estate when it purchased Joseph E. Seagram and Sons. In 2010 Diageo sold it to French owned Castel Freres who set up its own US operation with a base in Miami, Florida. The US business operation is directed by COO, Hubert Surville with an annual volume of approximately 150,000 cases in the USA and 10 million bottles to 130 countries each year.
Surville finds that the French wine market in the USA has stabilized with a market share of 3 percent (miami.consulfrance.org/spip.php?article3498). Since 2013, the US has been the world's leading wine-drinking country, consuming 31 million hectoliters in 2015 (13 percent of global consumption). In second place is France (11 percent), followed by Italy (9 percent), Germany (9 percent) and China (7 percent) (wealthmanagement.bnpparibas/).
Currently Castel distributes B&G wines from across France in partnership with over 250 winegrowers with fruit sources from Bordeaux, Loire Valley, Burgundy, Beaujolais, Rhone Valley, Provence, Languedoc, Gascony and Corsica. Operating on a negociant basis, the wines are made at multiple locations; however, the entire process is directed by B&G winemakers.
Marketing Strategy
The present B&G focus is on higher-priced wines, with an enhanced on-premise presence and by-the-glass listings a priority. The modern Bordeaux concentrates on lighter, fresher, fruit driven wines, moving away from the impression that Bordeaux is too oaky. B&G focuses on wines that pair well with food; French wines tend to be food friendly as they are lower in alcohol, lower in sugar and being French, are equated with luxury and elegance. Although the growing trend of mass brands concentrates on segmentation, positioning and promotions, the French focus continues to highlight terroir, appellation and tradition.
B&G Portfolio Curated
These are a but few of my favorite wines: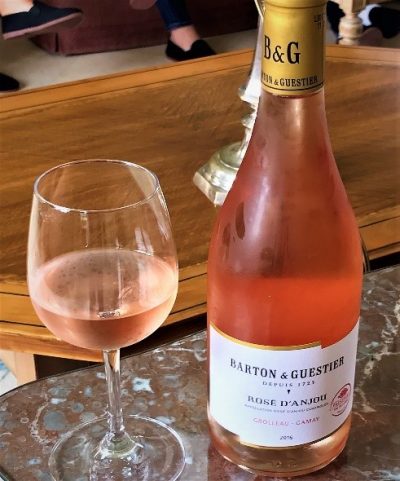 Barton & Guestier Rose D'Anjou. 2016. Grapes: Grolleau – 75 percent (French word grolle, means "crow" and is said to reflect the deep black berries of the Grolleau vine), Gamay- 25 percent. Region: Anjou, Loire Valley, between Tours and Nantes. Soil: Limestone and schist. Rose D'Anjou is the appellation for rose wines from the Anjou district of France's western Loire valley wine region.
Notes: More coral than pink to the eye, with lots of strawberries, peaches, raspberries, cherries and flowers to delight the nose. Fruits with a hint of spice refresh the palate. Perfect for an aperitif or served with beef or curry.
Awarded Silver Medal from WSWA Wine & Spirits Competition at Wine and Spirits Wholesalers of America. April 2017, Miami, Florida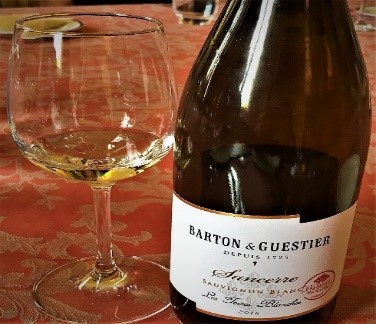 Barton &Guestier Sancerre. 2016. Grape: 100 percent Sauvignon Blanc. Region: East end of the Loire Valley, on the left bank opposite Pouilly sur Loire (Pouilly Fumé). Soil: Chalky limestone and flint stones. Hand harvested on difficult terrain preserves fresh fruit aromas.
Notes: Palest of yellow with hints of young green grass attract the eye while the nose discovers flowers, berries and pineapple and a hint of grapefruit and herbs creating a balance between fruit and tannins. The long mineral finish makes it interesting and refreshing. Perfect for summer at the pool and beach and paired with grilled fish and seafood.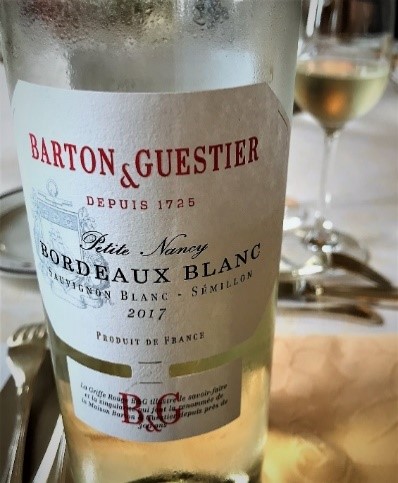 Barton &Guestier Bordeaux Blanc. Petite Nancy. 2017. Grapes: Sauvignon Blanc 80 percent, Semillon 20 percent. Region: Entre Deux Mers and in the eastern part of the Department. Soil: Sandy soil layered with gravel and crumbled limestone. Ageing: 50% vinified on oak, 50% in vats.
Notes: Straw yellow to the eye while the nose finds nuances of tropical fruits and vanilla. Soft and vibrant acidity and grassy aromas from the Sauvignon is balanced and the Semillon provides structure. Memories of citrus linger for a long and memorable finish. Serve as an aperitif or with seafood and fish.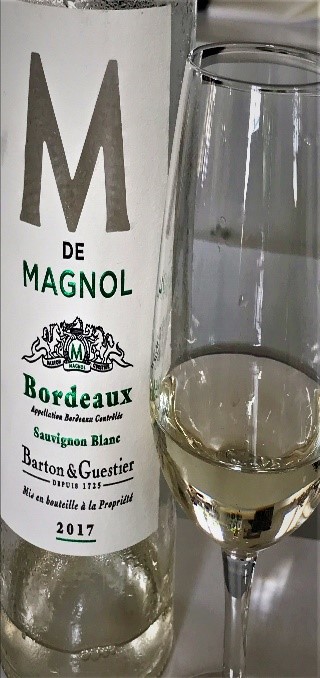 Barton & Guestier M de Magnol Sauvignon Blanc 2017. Grape: Sauvignon Blanc 100 percent estate vineyard. Region: Bordeaux Controlee. Soil; Sandy soil layered with gravel and crumbled limestone. Night picking of grapes.
Notes: Attractively light yellow to the eye. The nose detects fresh fruits (pears, pineapple) and flowers. Fresh and fruity on the palate with a crisp and refreshing aftertaste. Enjoy as an aperitif and with fish and seafood.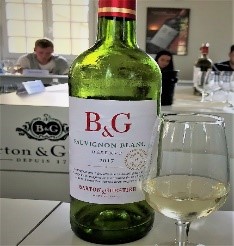 B&G Sauvignon Blanc Reserve 2017. Grape: Sauvignon Blanc – 100 percent. Region: Equally distant from the Atlantic Ocean and the Pyrenees, the vineyard is located in a country of rolling hills. Soil: Gravel. Night harvest of grapes.
Notes: Light yellow gold trending to emerald green. The nose finds sweet lychee against a background of mango and papaya with suggestions of vanilla and grapefruit. The palate is rewarded with citrus and green berries and the taste ends on a lemon/grapefruit note. Pair with shrimp salad or squid.
Awarded Silver Medal- Concours Mondial de Bruxelles 2018- Belgium – 2017 vintage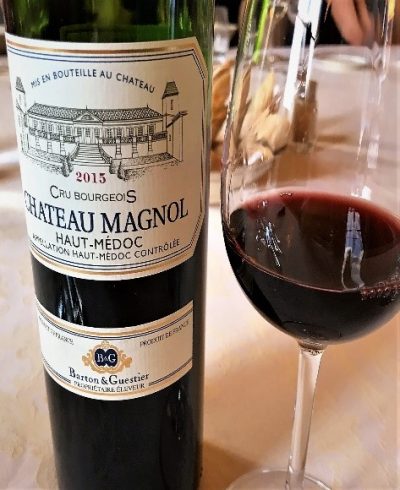 B&G Chateau Magnol 2015. Haut-Medoc. Grapes: Merlot 48 percent, Cabernet Sauvignon 40 percent, Cabernet Franc – 12 percent. Region: Haut-Medoc Controlee. Close to Bordeaux City, on the left bank of the Gironde estuary. Soil: Sand and gravel. Ageing in barrels (30 percent new oak) for 12 months.
Notes. Deep cherry red to the eye. The nose finds black cherries mixed with spice and mint while the palate discovers light ripe tannins. The finish is fruity and spicy. Pair with red meat or ripe cheese.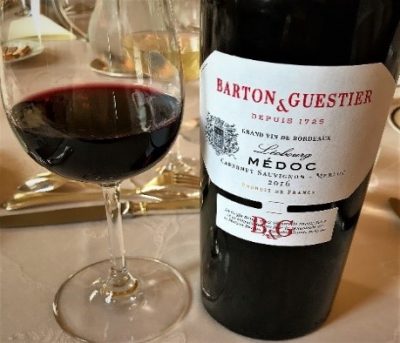 Barton & Guestier Medoc 2016. Grapes: Cabernet Sauvignon 60 percent; Merlot 40 percent. Region: Left bank of the Gironde estuary. Partial ageing in oak for 3 months. Soil: Sand and gravel.
The Medoc district of Bordeaux includes lagoons, sand dunes and pine forests and the area is divided into three sections: Landes du Medoc, Bas Medoc and most importantly, Haut-Medoc. Look for the villages of Pauillac, Margaux, Saint Estephe and Saint-Julien and the noted chateaux of Lafite and Latour – producing some of the most expensive wines in the world. The Medoc is actually a peninsula that reaches 50 miles northwest from Bordeaux to the Pointe de Grave headland filled with sandy gravelly terrain.
Notes: The Medoc presents itself as ruby red and brings with it an aroma that is fruity with red and black currants and delivers tannins attached to berries, oak and spices. A long finish that is oak flavored suggests that a perfect pairing will include red meat and game.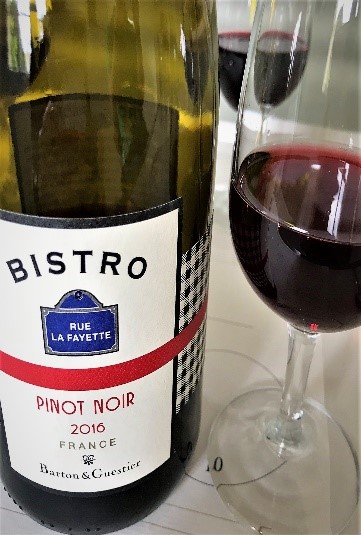 Barton & Gustier Bistro Pinot Noir 2016. Grape: Pinot Noir 100 percent. Region: Corsica and Languedoc. The grapes are grown in the foothills near Aleria on the east coast of the island Corsica (Isle of Beauty). Soil: Shale, slate, limestone, and gravel. Oaked for 6 months.
Notes. Maroon red to the eye, with cherries and chocolate, spice, tobacco and coffee to the nose. Cherries and vanilla on the palate are enriched by full-bodied tannins. Pair with tomato-based pasta, duck, tuna and chocolate desserts.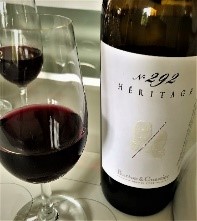 Barton & Guestier No. 292 Heritage. Grapes: Syrah 80 percent, Grenache 20 percent. Region: Southern Rhone, between Nimes and Ales. Soil: Clay and limestone. Aging in French oak barrels for 6 months. Heritage is the first wine brand non-vintage, that presents consistency in style and quality and not dependent upon cuvee.
Notes. Ruby red to the eye. The nose finds black fruit, pepper, licorice and tobacco. The palate is happy with spicy fruits. Pair with beef, lamb, duck, poultry, spicy cuisine or chocolate.
Award: Bronze Medal – Le Grand Tasting Hong Kong 2018.
Getting to the Barton & Guestier Wine Academy
Fly XL Airways or La Compagnie to Paris. Transfer via Rail Europe to train to Bordeaux. The Chateaux staff will meet students at the train station.
© Dr. Elinor Garely. This copyright article, including photos, may not be reproduced without written permission from the author.