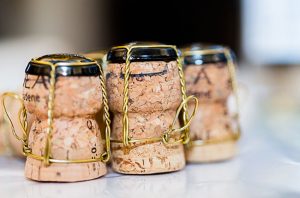 'Brexit effect' hit UK Champagne orders in 2017
Champagne exports to the UK fell by more than 10% in volume in 2017, but the US, Japan and Australia helped to make up the difference, show new country-by-country figures.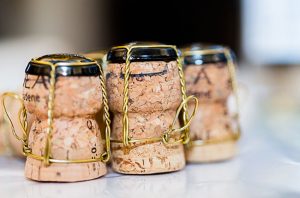 A 'marked decrease' in Champagne shipments to the UK in 2017 was likely due to the 'Brexit effect', said the Comité Champagne in fresh analysis released to coincide with the Prowein trade show in Dusseldorf this week.
Its comments came just ahead of the UK and EU agreeing a Brexit transition deal, which it was hoped would provide more certainty to businesses.
Total Champagne exports to the UK were worth 415.2 million euros in 2017, said the Comité Champagne trade body. Historical figures show that this is down from 440.3 million euros in 2016.
By volume, exports to the UK dropped by 11% in 2017, to 27.8 million bottles, the Comite said.
However, this did not stop global Champagne exports for the year rising by 6.6% in value versus 2016, to 2.8 billion euros. With the French market roughly flat, that meant total Champagne shipments for 2017 reached a record 4.9 billion euros, as previously reported on Decanter.com.
---
---
The US, Australia and Asia made up the difference, according to the new market-by-market data.
Britain may import more bottles of Champagne than any other country, but the US market is more valuable.
Shipments to the US rose by 8.5% in value in 2017, to almost 586 million euros. By volume, US merchants imported 23.1 million bottles.
Exports to Japan rose by 21.3% in value and 17.6% in volume, to 306.7 million euros and 12.9 million bottles, cementing its position as the world's third largest Champagne market ahead of Germany in fourth.
Elsewhere, Australia saw shipments increase by 23% in value, to 131.8 million euros, from 8.5 million bottles.
And exports to mainland China, Hong Kong and Taiwan collectively grew by 26.7% in value, with South Korea also posting 39.5% value growth and topping the million-bottle mark for the first time, said the trade body.
---
The post 'Brexit effect' hit UK Champagne orders in 2017 appeared first on Decanter.