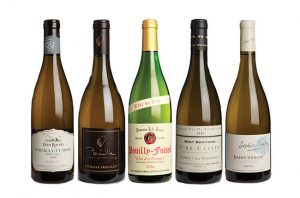 Burgundy panel tasting: Mâconnais 2016 best buys
The Chardonnays from the five key appellations in this underrated Burgundy region offer some of France's most exciting and great-value wines. Read our report on 139 wines tasted by our three-strong expert panel, with an introduction by Andy Howard MW…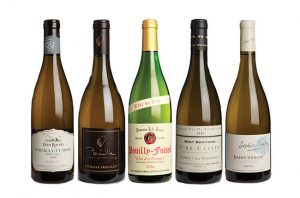 139 wines tasted with 3 rated Outstanding

The panel tasters were: Stephen Brook, Emma Dawson MW and Mark Wilkin MS
The Maconnais wine region, centred around the provincial town of Mâcon, is arguably one of the most exciting and dynamic areas of Burgundy. The wines have a distinctly southern accent – an interesting contrast to the more classically structured (and much more expensive) wines of the Côte d'Or.
Chardonnay is dominant (80% of all wines), with a warmer, more generous character than the wines of Chablis.
Bordered to the east and west by the valleys of the rivers Saône and Grosne, the Mâconnais wine-growing area sits on complex subsoils formed about 200 million years ago.
To the north, closer to the town of Tournus, the landscape is formed of wooded hills and small valleys with many different aspects creating distinct terroir characters. Further south, large stone outcrops start to dominate, the most famous being the Rock of Solutré which dominates the vineyards of Pouilly-Fuissé.
---
Scroll down to see the top wines from the panel tasting
---
---
Related content:
The post Burgundy panel tasting: Mâconnais 2016 best buys appeared first on Decanter.