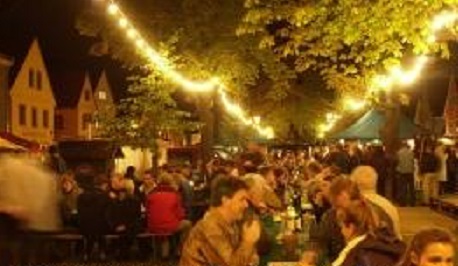 Celebrating 25 years of Saxon Wine road
850 years ago, the first vineyard was cultivated in the Elbland. The Saxon Wine Route is much younger and celebrates its 25th anniversary. In the center: Dresden, the northernmost wine growing city in the world. The last weekend of September Wine Festivals in Radebeul and Meissen marks the highlight of the anniversary.
Celebrate – Experience – Enjoy
In 2017, the Saxon Wine Route celebrates its 25th anniversary and thus offers the perfect setting for celebrating, experiencing and enjoying. In addition to a variety of events, the jubilee year also offers exclusive travel offers, which make the visit to the Saxon Elbland a special experience.
Two decades plus a few centuries
The year 1992 was the official start of the Saxon Wine Route between Pirna and Diesbar-Seußlitz. Their history goes much further back, since already in the 12th century a monk from the Cistercian monastery Altzella reported from a "wine road", which led from Pirna over Meissen to Wittenberg. At that time, winegrowing was still young in the region and the varied offerings for wine-makers could not even be dreamed at that time.
Weingut according to your mood
Today, the Saxon Wine Route leads through the most beautiful sections of the Saxon Elbe valley: sun-kissed and lovely. An almost Mediterranean taste of the region makes you want to taste the wines of the area – and you can enjoy the winegrowers, the ostrich farms on the edge of the road or in traditional wine taverns and restaurants. The latter offer the greatest variety of Saxon wines. The range of restaurants ranges from rustic-cozy inns to exclusive restaurants with fine cuisine. Whether for tasting the ambience of a cool wine cellar, sunny gardening or a wine shop is preferred – the connoisseurs have the choice on the wine route.
PHOTO: © Weinbauverband Sachsen e.V. / Photo: André Wirsig, Radebeul, DML License