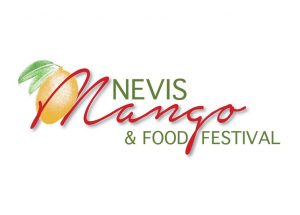 Celebrity chefs headline this year's Nevis Mango & Food Festival
It's mango madness again this summer on the tiny Caribbean island of Nevis as mangoes ripen on the trees and everyone scampers to get their share of these delectable fruits. At their peak, Nevis celebrates with the annual Nevis Mango & Food Festival where everyone gathers to sample everything made with mango during the celebrations held July 6 – 9, 2017.
This year, celebrity chefs, Judy Joo and Seamus Mullen will be headlining the festival, bringing their vast and unique culinary talents to the island. Chef Judy Joo, UK "Iron Chef," host of Cooking Channel's "Korean Foods Made Simple," cookbook author and restaurateur who also appears on The Food Network, is making her second appearance on Nevis. She is joined this year by Chef Seamus Mullen, an award-winning New York chef and restaurateur, who brings an inventive approach to Spanish cuisine. Chef Mullen was awarded "Chef of the Year" by TimeOut Magazine and has been names a semi-finalist for Best Chef NYC by the prestigious James Beard Foundation for three years in a row. He appears regularly on Food Network shows "Chopped" and "Beat Bobby Flay."
The Nevis Mango & Food Festival will feature four days of dining experiences, cooking demonstrations, and cook-along classes by these international chefs as well as local Nevisian chefs and cooks. The events will take place at restaurants, beach bars and resorts around the island, culminating with Nevisian chefs and mixologists cooking at Oualie Beach on the final day. And with 44 different varieties of Nevis mangoes prized for their juiciness and vibrant flavor, there will be many mango and mango-inspired dishes to enjoy.
"This is an opportunity for foodies and especially mango-lovers to visit Nevis and get a taste of some incredible cooking by master chefs as well as a taste of our beautiful island, says Greg B. Phillip, CEO of the Nevis Tourism Board. "Now in its third year, this food extravaganza continues to grow in popularity with visitors and locals alike and this year promises to be something very special."
Related