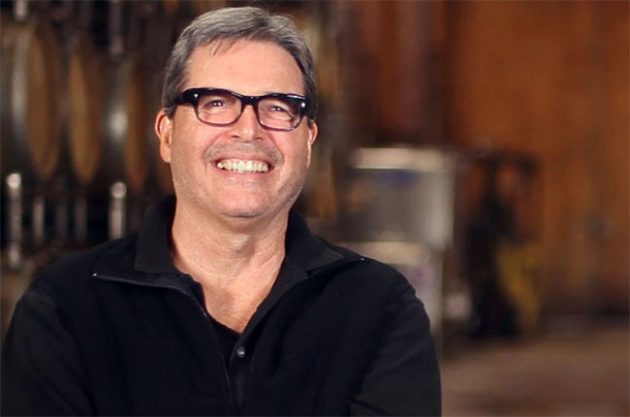 California wine pioneer Richard Ward dies
Richard Ward, champion of the Carneros wine region and co-founder of Saintsbury Winery, has died.
Richard Ward died on 27 May at the age of 67, following a long battle with cancer.
With his business partner David Graves, Ward was an early advocate for planting Burgundian varieties, predominantly Pinot Noir and Chardonnay, in the cooler southern regions of Napa Valley.
Ward was born in North Carolina. After studying structural engineering at Tufts University, he moved to California to obtain a degree in enology from UC Davis.
It was there, during a brewing class, that Ward met Graves. The two soon discovered a shared passion for Burgundy, but at that time very little Pinot Noir or Chardonnay was planted in California.
After graduation, the friends worked harvest in Napa at Chappellet and Stag's Leap Wine Cellars, before a passion for Pinot took them to the cooler Sanford & Benedict Vineyard in Santa Barbara County.
But they were convinced that Pinot could thrive even in Napa, and in 1981 they founded their own winery in Carneros, which they named for literary scholar and oenophile George Saintsbury, author of the iconic Notes on a Cellarbook.
'We decided to make Pinot Noir, which was not a very popular variety then,' Ward said.
Determined to prove that Pinot and Chardonnay could be successful in Carneros, they drew inspiration from the vineyard and cellar practices of Burgundy, adapting them to the unique requirements of a very different climate.
Two years later, in 1983, Carneros was officially recognized as an American Viticulture Area.
Saintsbury was also among the first wineries to focus on single-vineyard bottlings, and to this day it produces site-distinctive Pinot Noirs and Chardonnays.
Ward is survived by his wife and two children, who are planning a memorial in his honour to be held this summer.
More obituaries on Decanter.com: