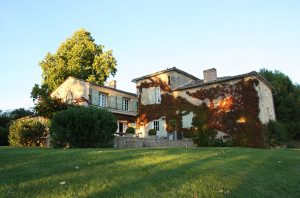 Château de Lagorce bought by Chinese wine company
Château de Lagorce, an AOC Bordeaux château, has become the latest to be bought by Chinese investors.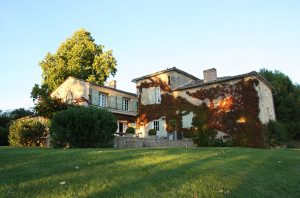 Vineyards Bordeaux, affiliated to Christie's International Real Estate, has announced the sale of Château de Lagorce to Chinese wine distribution company, SCEA Degore, for an undisclosed amount.
The property, located in Targon, has a total area of approximately 68.73ha and approximately 43.32 ha of vines. The sale also includes the stock from the Château.
The property had been with the Mazeau family since 1928, and the seller, Mr.Benjamin Mazeau, inherited it from his mother in 1985.
'I am very attached to this property having spent my whole life here,' said Mazeau.
'I am pleased that my existing team will continue to look after Château de Lagorce with an excellent new director and I will be assisting in this transition over the coming months.'
Mr. Lin, director of investments for SCEA Degore, said that the group planned to continue to distribute the wines to existing clients, as well as across its distirbution network in in China.
China and Bordeaux
In September 2017, it was estimated that around 160 Bordeaux châteaux were Chinese owned.
However, Bordeaux correspondent Jane Anson also warned against over-hyping these sales, and that many can end up back on the market.
Chinese billionaire and Alibaba owner Jack Ma owns at least a dozen Bordeaux château.
For this year's Bordeaux en primeur week, China is once again providing the highest number of visitors.
The post Château de Lagorce bought by Chinese wine company appeared first on Decanter.