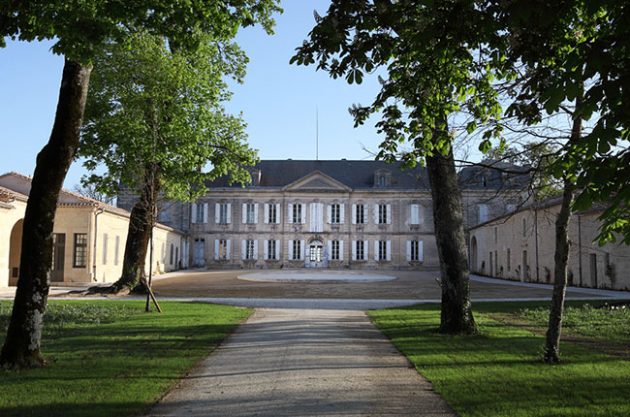 Château Soutard owner buys neighbouring Château Petit Faurie de Soutard
The two chateaux are neighbours in St-Émilion…
Château Petit Faurie de Soutard sale
Following weeks of speculation around St-Émilion, Bertrand de Villaines, CEO of La Mondiale Grands Crus confirmed to Decanter.com his acquisition of St-Émilion Grand Cru Classé, Château Petit Faurie de Soutard.
La Mondiale Grands Crus also owns Château Soutard and Château Larmande in St-Émilion, and is the wine estates branch of French insurance company AG2R La Mondiale.
Château Petit Faurie de Soutard is Château Soutard's neighbour, but there is no intention of combining them.
'We will not integrate Petit Faurie de Soutard into Château Soutard', said de Villaines.
'Petit Faurie de Soutard is a great domaine, and we want to understand it.'
de Villaines also rejected the idea that he will use this purchase to increase the land area of Château Soutard.
Historically, the vines of Petit Faurie de Soutard were part of Château Soutard, but the two have been separated since 1851.
The vineyard is planted on eight hectares of calcareous-clay soil, with 65% Merlot, 30% Cabernet Franc and 5% Cabernet Sauvignon.
Petit Faurie de Soutard had belonged to the Capdemourlin family since 1978.
Soutard had been previously owned by Francois des Ligneris, who was known for his opposition to the St-Émilion syndicat, and the appellations body the INAO.
No fee was disclosed for the Château Petit Faurie de Soutard sale.
Edited for Decanter.com by Ellie Douglas.
More châteaux sales:
Bordeaux negociant GRM was sold to the co-founder of Hong Kong based Qeelin Jewellery…
Martin Krajewski describes buy as 'dream come true'.
Hotel owner New Century Tourism Group has officially become the owner of 37-hectare Chateau de Birot in Cadillac Cotes de…
Jack Ma buys Château Perenne The sale, which was completed last month for a reported €16 million, will see this…
Château Montrose owners buy cult Loire estate…
Chinese investors have hit the phones, says one agent…