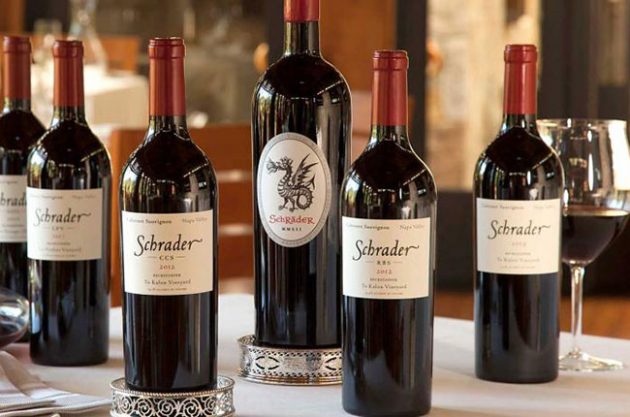 Schrader sale to Constellation: Why no one should be surprised
Constellation's deal to buy out cult wine Schrader Cellars fits with an acquisition trend in US wine that is driven by ageing winery owners, good investment conditions and a thirst for higher class wines, according to one senior analyst. Reporting by Chris Mercer in London and William Kelley in Napa.

Schrader sale to Constellation: Why no one should be surprised
Constellation announced this month that it has agreed to buy cult Napa winery Schrader Cellars for an undisclosed sum.
The deal for Schrader, which habitually reaches prices in excess of $300 a bottle, represents another major acquisition for Constellation, owner of Robert Mondavi winery, and which has purchased a slew of luxury wine brands in recent years.
It's a deal that raised a few eyebrows across California, but it fits with a clear acquisition trend in the US wine sector, according to Rob McMillan, executive vice president and founder of the Silicon Valley Bank's wine division, based in St. Helena.
'The mergers and acquisitions market for wine properties is wide open in the US,' McMillan told Decanter.com.
'Part of it has to do with an ageing first generation of vintners, such as the case [with Schrader]. The other part that makes the market hot is the premiumisation of wine and the secular move away from generic wines to premium wines. The US consumer wants wines that are better and they are willing to pay for them.'
Fred Schrader said of his deal to sell to Constellation, 'There was no question in my mind that they would be the perfect steward of Schrader moving forward.'
It's quite a legacy; over a dozen 100-point scores from US critics powered this Cabernet label's rapid ascent to cult status after its founding in 1998. The sale includes the last two vintages, still in barrel, as well as a portion of the winery's inventory.
Schrader Cellars holds long-term leases on a number of prestigious Napa Valley sites, all owned and farmed by Beckstoffer Vineyards.
The brand's reputation was built on cuvées from To Kalon in Oakville, and in the years that followed those bottlings were complemented by others from Georges III in Rutherford and Las Piedras in St. Helena.
Since Constellation already owns the bulk of the historic To Kalon Vineyard through the Robert Mondavi Winery, it is likely that more grapes from this famed site will be made available to long-time Schrader winemaker Thomas Brown in the years to come.
---
---
Constellation said that it has no plans to make any changes to the brand. Fred and Carol Schrader will still represent it, and Brown will stay on as winemaker.
'The journey for Schrader Cellars and Constellation brands is just beginning,' said Brown. 'With Constellation's expertise and high-quality vineyards, the potential for these wines is endless.'
Looking at the US wine market more generally, Silicon Valley Bank's McMillan said that the investment climate was conducive to more deals.
Alongside retiring winery owners and companies' thirst to get into premium wines, he said, 'The last component that makes it a perfect combination is the low interest rates and hungry bankers looking to support the transactions with debt.
'Prices being paid are high but have been trending higher each of the past five years,' he said, although not referring specifically to the Schrader deal.
He said that large companies have shown a preference for acquiring brands, rather than vineyards. However, this is not always the case and McMillan pointed out that private firms and wealthy investors in particular were still interested in vineyards, highlighting Gallo's purchase of Stagecoach Vineyards.
---
Related stories:
To Kalon vineyard has gained legendary status for its Cabernet Sauvignon in Napa Valley. William Kelley picks his top 10…
2013 California Cabernet Sauvignon For many winemakers and vintners, California's 2013 Cabernet Sauvignon vintage is quite simply the finest of…
2016 has been a year filled with great wines and thrilling tastings…