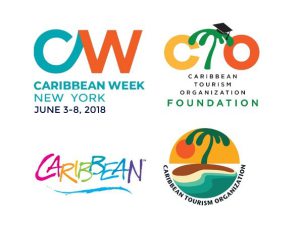 CTO awards night: Fashion show to dazzle at Caribbean Week New York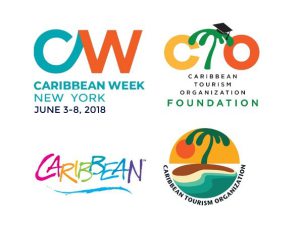 Vibrant colors, authentic cuisine and Caribbean fashion will be on display in the Grand Ballroom at the Wyndham New Yorker Hotel as five Caribbean American designers and an exceptionally talented Caribbean chef will be featured during the Caribbean Tourism Industry Awards Dinner and Fashion Show on Thursday, 7 June 2018 from 6:30 p.m. – 10:00 p.m. as part of Caribbean Week New York 2018 (#CaribbeanWeekNewYork2018, #CWNY18) hosted by the Caribbean Tourism Organization (CTO).
Rejuvenation – A Caribbean American Fashion Showcase will feature industry veteran Malchijah Hats from Guyana, d'Marsh Couture headed by Jamaican designer Glenroy March, Haitian fashion designer Berny Martin's CatouWear, and high-end women's brand apparel Fashion Sixty4's Samanta Samuel from Trinidad and Tobago. The fashion show will be presented by JLC PRoductions, in association with EventsWorks and TSD Image.
"For decades, the Caribbean has been a source of inspiration to fashion designers, movie makers and other artists globally, however, the creatives of the Caribbean have yet to capitalize, en masse, in their own vibrant creativity. Surely in this Year of Rejuvenation, we should all agree that the time has indeed come for the Caribbean to shore up its sustainable diversity and as a region, create economic empowerment through cultural development," said Janice Lawrence-Clarke, Founder CAFE – Caribbean American Fashion Exchange™.
The event will also feature the culinary masterpieces of Barbados native Chef Jason Howard. Chef Howard is marking his place in history as a modern Caribbean chef as he infuses the flavours of his native cuisine with French cooking techniques to create stunning, balanced, and thought-provoking dishes, known for vibrant colours and diverse textures.
"Coming to New York to be a part of a celebration of Caribbean food is testimony to my belief that our cultural influences have taken root in international cuisine and fine dining," said Howard, adding "This should be inspiration for upcoming Caribbean chefs to express themselves using the ingredients, techniques and flavours which first sparked their passion for food."
"CTO is committed to continuing to showcase the great cultural talent of the region, through food, music, fashion and many other expressions," said Sylma Brown, director CTO-USA. "Caribbean Week is an important and perfect platform for destinations to seamlessly highlight the authentic and complex nature of the region. CTO is grateful for the opportunity to share with the world the work of a few of many of the region's savvy designers and chefs during Caribbean Week," Brown added.
Caribbean Week New York 2018 will have a special feel this year as the Big Apple's 8.5 million residents get a taste of the re-energising and rejuvenating power of Caribbean wellness. During the week-long event (3-8 June), the wellness theme will be incorporated into many activities, including a trade show and educational forum for travel agents on how to sell the Caribbean as a wellness destination.
Related