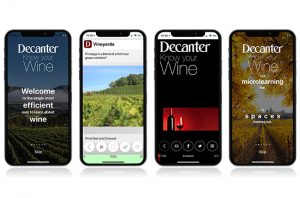 Decanter launches wine learning app
Decanter has launched a micro-learning app called Know Your Wine, designed to help you increase your knowledge from grape to glass, as well as understand more about some of the world's best-known wine regions.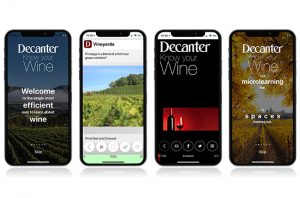 Decanter has always set out to help our readers learn more about the fascinating, ever-changing wine world; from our 40 years of bringing you views from world-leading experts in the magazine to wine tasting events, online columnists such as Andrew Jefford and more recent online features, such as 'Ask Decanter', Tasting Notes Decoded and weekly quizzes.
We have now taken this commitment one step further with the launch of a new learning app, created in partnership with the learning specialist and developer Feed Your Elephant.
---
---
Currently available only to iPhone users, Decanter Know Your Wine has been on the App Store for more than a week and has proved popular, with five-star ratings from more than 10 different countries.
How does it work?
This is not a quiz app; it's all about learning and remembering the myriad of information around wine.
Decanter Know Your Wine is a micro-learning app. It uses 's p a c i n g' – or what some have called 'spaced repetition' – to deliver learning in highly efficient short bursts.
It forces the learner to use the app little and often and progress through a series of rankings to prevent cramming.
And we'll be regularly adding more questions.
We hope you will give it a try and that it helps you learn more about the world of wine, or perhaps pass an exam, or even get 10 out of 10 on one of Decanter.com's fiendish quizzes.
---
The post Decanter launches wine learning app appeared first on Decanter.