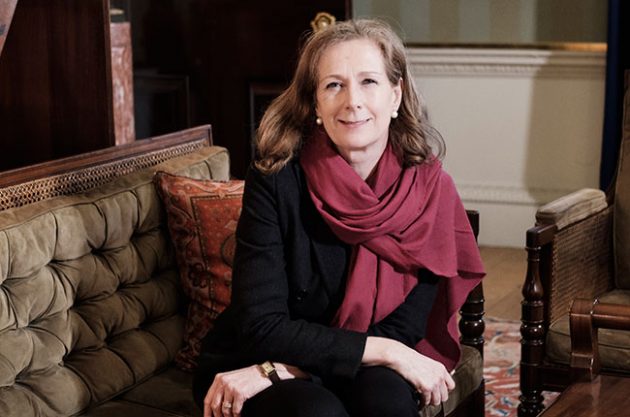 Decanter MD Sarah Kemp to step down
Decanter's managing director, Sarah Kemp, is to step down later this year after more than two decades at the helm.
Sarah Kemp has announced that she is to step down from her role as Decanter's managing director at the end of August.
She will continue to consult for the publication beyond that period, including on its Fine Wine Encounter events and Decanter World Wine Awards.
Kemp has been with Decanter for 31 years. She became publishing director in 1996, a role that evolved to become managing director of the publication within Time Inc UK in 2015.
During her time in charge, Kemp has led a re-shaping of Decanter for the modern media age.
Kemp was instrumental in the launch of Decanter.com in 2000 and DecanterChina.com in 2012, working with editorial teams to create new platforms alongside the monthly print magazine.
She oversaw the launch of the Decanter Fine Wine Encounter in 1997 – a franchise that she and the Decanter team expanded to Shanghai for the first time in 2014.
She also co-founded the Decanter World Wine Awards with consultant editor Steven Spurrier – now the world's largest wine competition. In 2012, Kemp led the creation of the Decanter Asia Wine Awards, working with the awards team to make it the most prestigious wine competition in Asia.
Events and awards were part of a strategy to diversify Decanter's business and cement the publication's position as the bridge between great wine producers and wine lovers; a strategy that others have since sought to emulate.
John Stimpfig, Decanter's content director, described Kemp as the female Sir Alex Ferguson of the wine world; a reference to British football's most successful manager.
'On behalf of all staff and contributors, I would like to thank Sarah for leading Decanter with the utmost distinction through her intellectual rigour, professionalism, passion, integrity and humour,' said Stimpfig.
'As anyone who knows Sarah will attest, her love of wine and her love of Decanter have always been inextricably intertwined. As a result, both have benefited immeasurably. She leaves an extraordinary legacy for Decanter to build on going forward.'
For Kemp, the core objective has always been relatively straightforward.
At Decanter's 40th birthday party in 2015, she told guests, 'Decanter, from the beginning, has sought to bring together the most authoritative and entertaining writers on wine. From them we learn that it is the pleasure that wine gives that is the most important thing.'
Speaking about her departure this week, Kemp said, 'It is now time to hand over the baton. I look forward to seeing Decanter and its brilliant team going from strength to strength, and continuing to delight wine lovers all over the world.'
Related stories:
Guests for the first of the Decanter 40th anniversary celebration, included Marchese Piero Antinori of Antinori wines, Frederic Rouzaud of…
Click the icon in the bottom right hand corner to see the images full screen. READ: Wine world stars join…
I remember the phone call well. I was in my office and the final judging for the 2011 Decanter World…
See highlights from an extraordinary day of tasting….
See photo highlights of DFWE 2016…
See which of the 16,000 wines entered into the Decanter World Wine Awards 2016 has scooped one of the 31…